Two days back I drained my Energy capture rate completely to reach Diamond III. But yesterday the progress in the game was very smooth. I was able to win some games easily and increase my ratings by 100 points. One good thing about this game is that both the players get equal opportunity based on the cards they choose in the game. A high level player can also be stupid by chosing wrong cards and a low level player can also be clever by choosing the right cards and be ahead in terms of ratings.
Yesterday, I got "No neutral monsters" as my game rule. During the initial days, I was thinking that this can be one of the challenging rules in the daily quest but later after getting some powerful cards in the deck, I find this rule more comfortable and easy to play.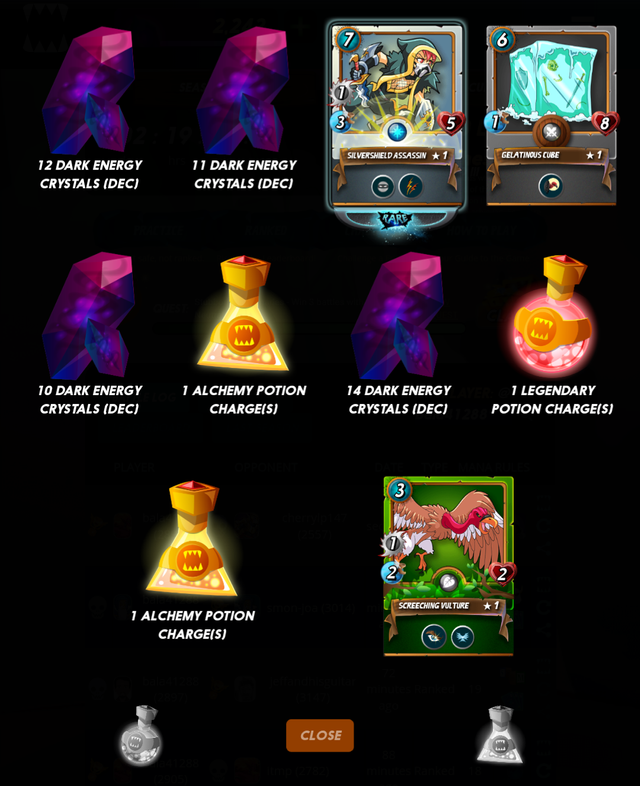 I received the above from the daily quest rewards. As I'm opening the chest from the Diamond III league, I was able to grab some additional loot chests which is good. There were 3 cards in the game which is very good. All 3 cards seemed to be an useful card for me. I'm also currently in the process of upgrading all these three cards so I found it very useful.
The portions are accumulating continuously and I have to purchase orbs from the market to make use of these portions. I guess the DEC rewards that I get from the game is also good instead of getting a card that is not of great use.