The pre-history of the experiment is a little further in the text. For a long time I doubted what statistics of the experiment to process and publish in the articles and decided to dwell on 5 indicators: 1. The number of fights played. 2. Cards received for completing daily quests and a seasonal reward. 3. The number of earned DEC in the battles played. 4. Purchased cards (for money earned). 5. The market value of my cards.
Пред история эксперимента чуть дальше по тексту. Долго сомневался, какую статистики эксперимента обрабатывать и публиковать в статьях и решил остановиться на 5-х показателях: 1. Количество сыгранных боев. 2. Карты полученные за выполнения ежедневных квестов и сезонная награда. 3. Количество заработанных DEC в сыгранных боях. 4. Купленные карты (за заработанные деньги). 5. Рыночная стоимость моих карт.

link on documents - https://docs.google.com/spreadsheets/d/11q3amIEvWQHUv8MBSqGP586xlOKYCJEtZ1yJ2QnS9Fg/edit?usp=sharing
After several days of playing with cards far from the maximum level, I decided to conduct an interesting (I hope not only for me) experiment. This experiment should answer the question: "Is it possible to play @splinterlands without additional investments?
После нескольких дней игры картами далеко не максимального уровня я решил провести интересный (надеюсь не только для меня) эксперимент. Этот эксперимент должен дать ответ на вопрос: "Можно ли играть в @splinterlands без дополнительных вложений?".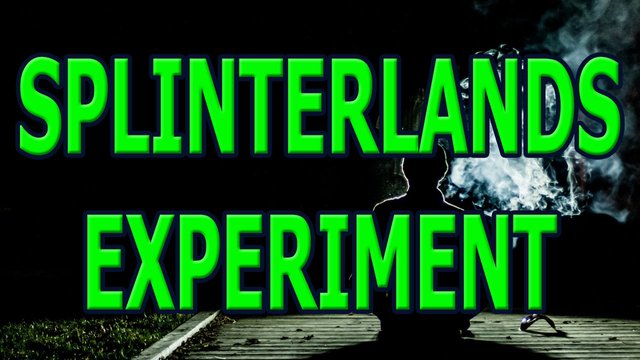 Especially for this, I sent all cards with one of my @splinterlands accounts - @andruto. Only the cards received from the starter pack remained. I will have the right to strengthen my account only from earned in DEC battles and from earned by selling STEEM or SBD cards. I will not deposit my funds, which could significantly speed up the process of strengthening cards.
Специально для этого я освободил один из моих аккаунтов @splinterlands - @andruto от всех карт. Остались только карты полученные от стартового пакета. Я буду иметь право усиливать аккаунт только за счет заработанных в боях DEC и за счет заработанных на продаже карт STEEM или SBD. Своих средств, которые значительно могут ускорить процесс усиления карт, я не буду вносить.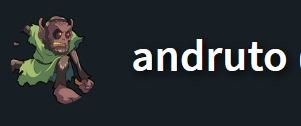 The only difference between the @andruto account and the completely new one is 1. - 51.6 STEEM POWER, which helps to avoid bandwidth problems. 2. - The presence of 0.771 DEC on the account (less than one DEC). 3. - start from the third bronze league with a rating of 400 and not from the rookie league with a rating of 0.
Единственное отличие аккаунта @andruto от абсолютно нового - 1. - наличие 51,6 STEEM POWER, что позволить избежать проблем с пропускной способностью. 2. - Наличие на счету 0,771 DEC (меньше одного DEC). 3. - старт с третей бронзовой лиги с рейтингом 400 а не с лиги новичков с рейтингом 0.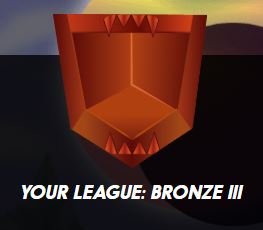 Every day, over 10 seasons (about 150 days), I will publish an article with some statistical information on this experiment.
Каждый день, на протяжении 10 сезонов (около 150 дней), я буду публиковать статью с небольшой статистической информацией этого эксперимента.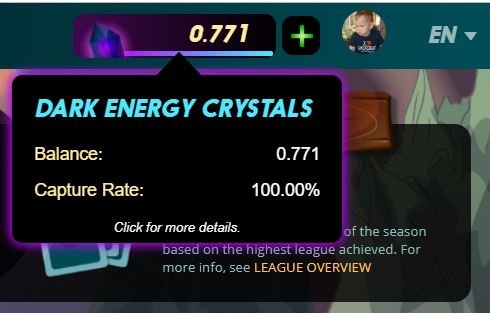 In order to start you just need to buy a starter kit with 30 cards on the official website steemmonsters.com.
Для того чтобы начать вам достаточно купить стартовый набор с 30 карт на официальном сайте steemmonsters.com.
Appreciate life. Good luck to you.
Цените жизнь. Удачи Вам и добра.