Hi monster maniacs, welcome to another entry in my Monster Diary, here I will tell you about my recent adventures in Splinterlands.
Oh god! things have gotten intense in splinterlands these last days, we said goodbye to beta packs and we have seen a big increase in the price of the cards, we have already started to use the new reward cards, we are preparing to welcome untamed next month, while we have the possibility to support steemmonsters in their new Kickstarter campaign and complete the quest to get physical rewards.
That's not all. The campaign that has started today has a new pairing system, now every time we look for a battle the system will pair us with someone with a similar score, avoiding that we face opponents whose level is far below or above us.
Also the news has come out that our cards may soon be traded on the Ethereum network, and this, in my opinion, translates into greater doping of the game, taking into account the popularity of Ethereum.
Gold I this time
But let's leave the hype to one side, surely you're already aware of all the things I've talked about so far, so I'll tell you how it was in this season that just ended.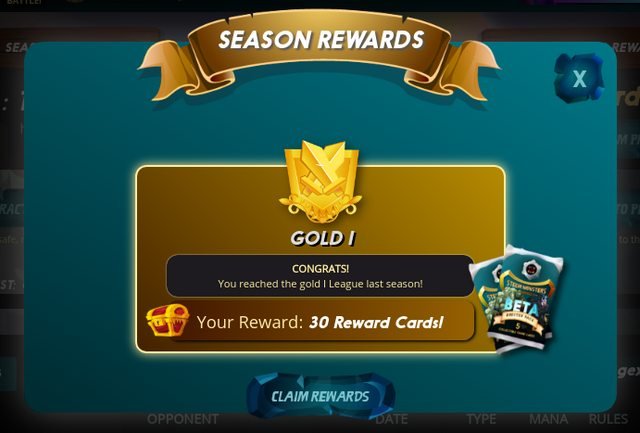 As you can see I was again in Gold I and I was about to pass to diamond but, hell, with the level of my cards is almost impossible, for this season I plan to rely on Daria Dragonscale I have it in level 5 and now I only have to choose some common and rare monsters to level them up a bit and be able to take advantage of the summoner.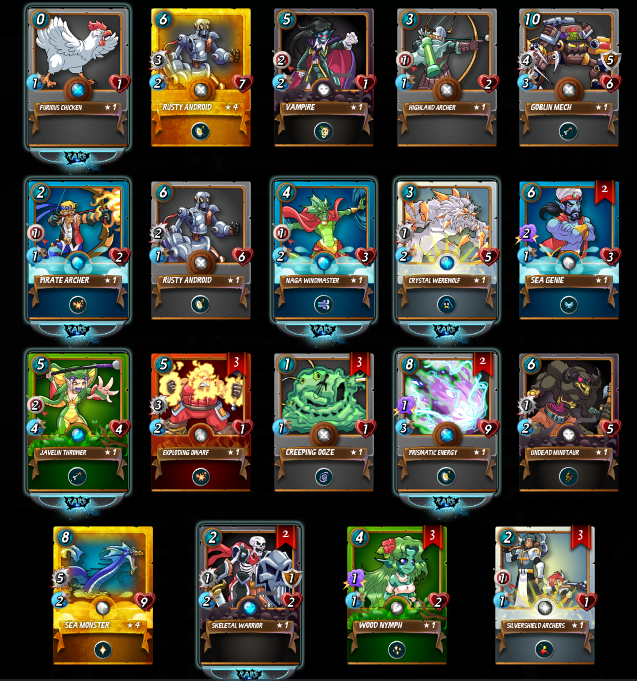 And this was my reward for the season, not bad, the pair of golden cards will help me to get funds to improve my collection.

Winner of the last Giveaway
From now on I will not do any more giveaways from this account, as I have seen that I have my content very messy, but I will continue to rule SBI letters and units from the @ultima-alianza account can participate in the first giveaway in the next post: https://steempeak.com/spt/@ultima-alianza/steem-basic-income-splinterlands-cards-giveaway
and the winner of my last giveaway has been: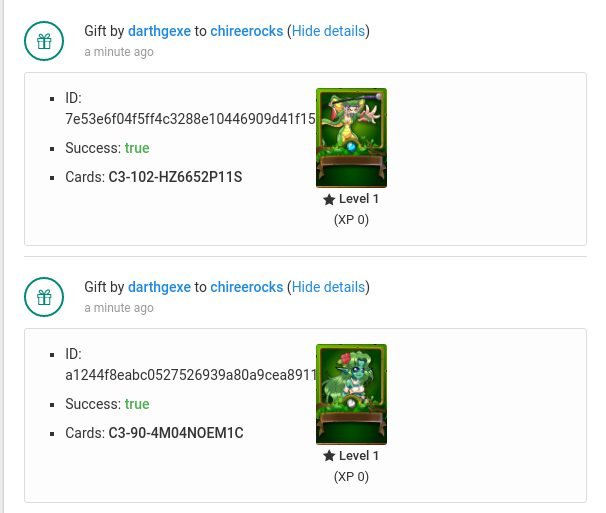 Congratulations @chireerocks for being the winner of the last giveaway, Enjoy your prize and thank you for participating.

Join us in the Contest Kings Guild
If you are not part of a guild yet, you are welcome to join us, however, there are some guidelines you should know,
visit this post if you are interested
.


Thank you for participating and see you in Splinterlands.