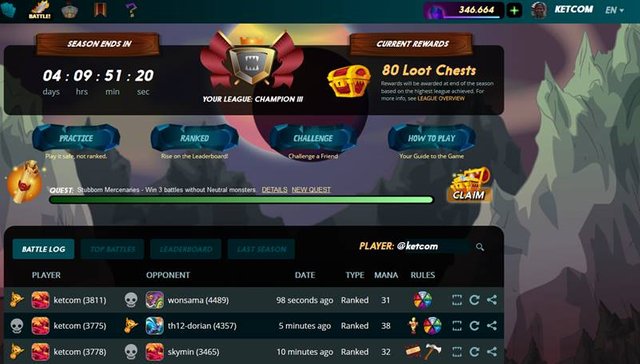 It was another easy day completing my daily quest, I got the special daily quest which is "Win three battles with any splinter without using Neutral monsters". I think I've got this type of daily quest for the fifth or sixth time this season but must say today was one of the easy ones as the rule sets that came up worked well for me in completing the quest.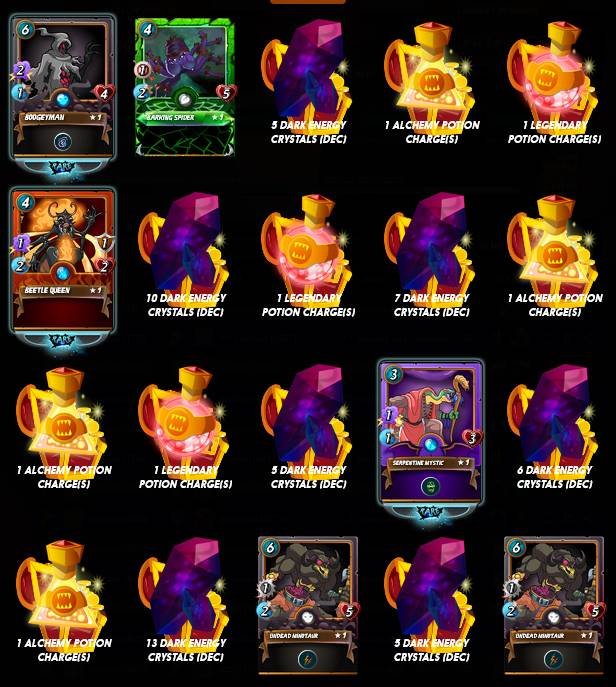 Rewards day 101
I think the rewards today were a bit fair, I got three Rare cards, some common cards and bunch of potions and DEC. Still didn't get an Orb today and the Legardary and Alchemy potions I already have seems to be sleeping whan the rewards are opened because I am not seeing their effects in the loot box opening for now. Lol.
I got one of them new cards just released into the game. Barking Spider I believe is the name, it will be great to see how the blend well with existing cards to give players a resounding win when engaging in battles. The Barking Spider has only one ability and it only kicks in when it is leveled up to level six.
Each time new cards are rolled out one has to learn how well the work and combine with other cards so that you can form a strategy for using them and for you to know which card best blends well with it.
You can watch one of my best battles today by using the link below, thanks: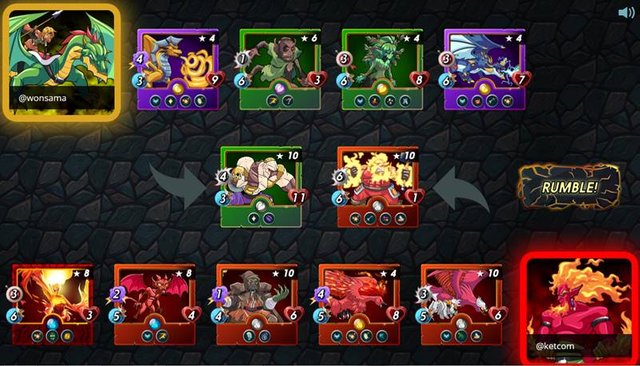 https://steemmonsters.com?p=battle&id=28ae385096e5b8e57738c561310c7e801af57d8f&ref=ketcom
If you haven't joined the splinterlands games you can use my referral link https://steemmonsters.com?ref=ketcom to join and I'll give you all the support I can offer including one or more free cards. Thanks. There are referral rewards offered by splinterlands when a new member joins using your referral link, so can check that out as well.
Thanks for reading. Keep your comments coming and follow me if you have not already done that. Again, thanks a lot for your support to me always.
Posted via Steemleo