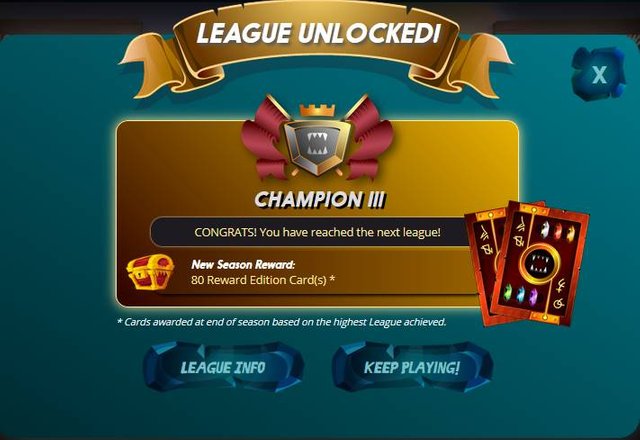 Championship league reached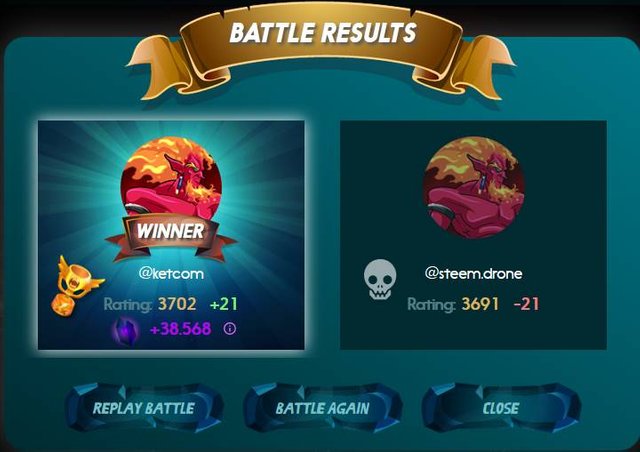 Championship battle win
If you are reading this post @michealb, then you should know that you should be at the championship league level, I don't know why you have started taunting and defeating me in the Diamond league, you are messing up my game. Lol. I bumped into him in the battle field today and it was my first game and he defeated me. That was supposed to be a demoralize but I knew that it was time for me to move to the next level and see if I can avoid meeting the Lego man. Lol.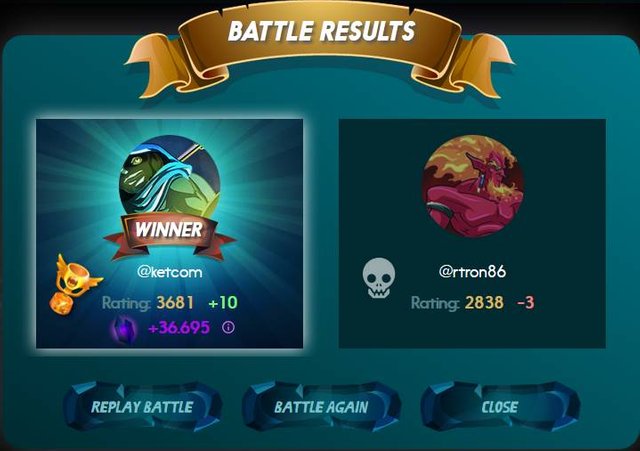 I tried very hard to move up, I got to just 18 points shy of the championship league but I didn't make it. I tried again but it was such a bother. I kept having this challenge of when I win I get 10 points but when I lose I get 30+ points deducted. Lol. That was really mean but I understand how defeating a lower point opponent gets you lower point while defeating a higher point opponent gets you better winning point.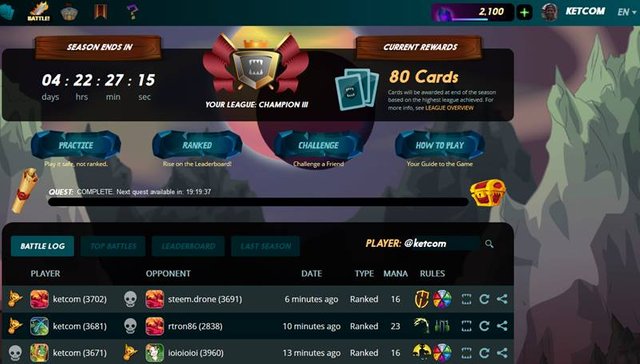 Battle for the Championship league
Anyways, I tried for the third time to breaking that 3.7k barrier and I thank God I finally did it, I landed at 3681 for the second time and just needed 18 more points to break that deadlock and Phaw! 21 points was what I got from defeating my opponent and that was what finally took me to the Championship III league this season and that is 80 cards in the bag. Yeeeeeeeeee Haaaaaaaaa!
I hope @michealb can now let me be and allow me concentrate on other players. Lol. Who knows if he hasn't already landed at the Championship league already? That will be great too, as meeting great players helps you sharpen your skills and helps you learn more strategies to fight a good fight.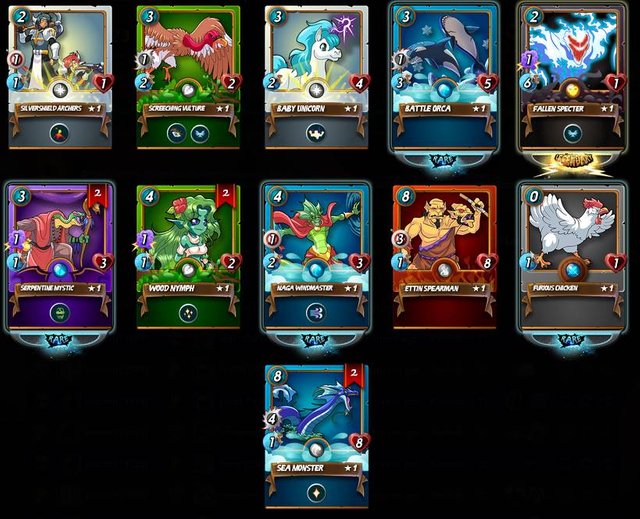 Rewards day 85
I think I still got some good reward cards today still without the potions, I even forget that my Quest potion had run out so I didn't get the 5 extra cards. It's all good. I got a Legendary card worth over $1, I also got 4 Rare cards and some Common cards. Not bad I must say as I look forward to a better tomorrow as I'll make sure I don't forget to buy the quest potion so I don't miss out on the 5 extra cards.
You can watch one of my last battle to enter the Championship league today using the link below, thanks: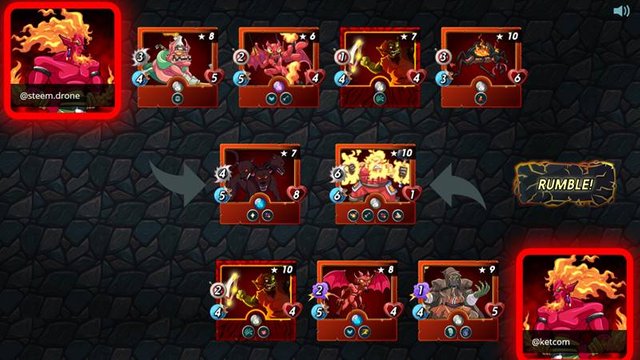 https://steemmonsters.com?p=battle&id=2cf72e47f79447483141d8dca87687d72d4b084c&ref=ketcom
If you haven't joined the splinterlands games you can use my referral link https://steemmonsters.com?ref=ketcom to join and I'll give you all the support I can offer including one or more free cards. Thanks. There are referral rewards offered by splinterlands when a new member joins using your referral link, so can check that out as well.
Thanks for reading. Keep your comments coming and follow me if you have not already done that. Again, thanks a lot for your support to me always.
Posted via Steemleo