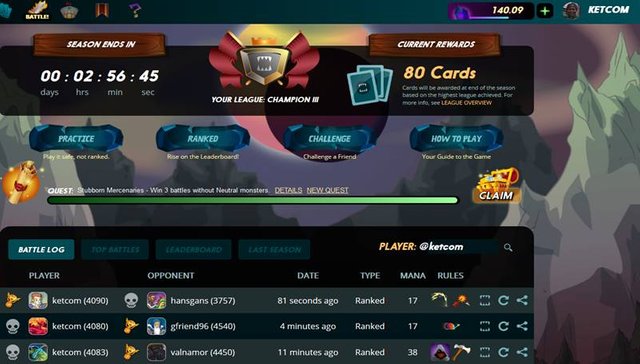 How can I avoid meeting @michealb at the battle field? Lol. That guy gives me the creep with the monsters he rolls out for battle. Thank God I was able to subdue his monsters and claim victory today. Congrats man! I didn't know you are already at the Champion league level. I tried to escape to the next league but time is not a friend of mine at this time so I've got to make do with what I've got.
Again I got the special daily quest which is "Win three battles with any splinter without using neutral monsters". Like I said in previous post, this is a very difficult thing to do for me as your opponents are not selecting their monster with the same conditions applied so from the word go they already have an advantage over you. I thank God I was able to make it and complete the daily quest without too much damage to my points.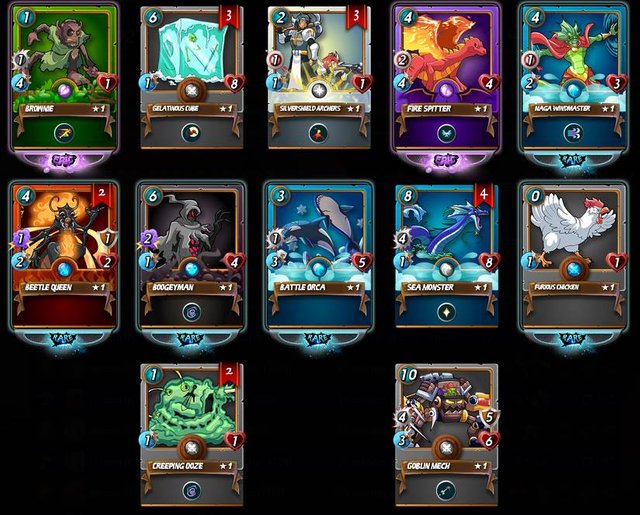 Rewards day 90
I got two Epic cards, five Rare cards and a bunch of common cards today. I think it is somehow ok, I guess. I need to stack up on some of my cards so they are ok.
You can watch one of my best battles today by using the link below, thanks: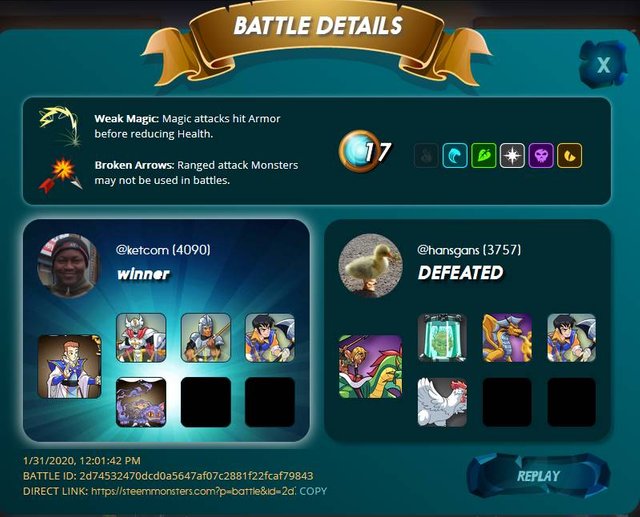 https://steemmonsters.com?p=battle&id=2d74532470dcd0a5647af07c2881f22fcaf79843&ref=ketcom
If you haven't joined the splinterlands games you can use my referral link https://steemmonsters.com?ref=ketcom to join and I'll give you all the support I can offer including one or more free cards. Thanks. There are referral rewards offered by splinterlands when a new member joins using your referral link, so can check that out as well.
Thanks for reading. Keep your comments coming and follow me if you have not already done that. Again, thanks a lot for your support to me always.
Posted via Steemleo