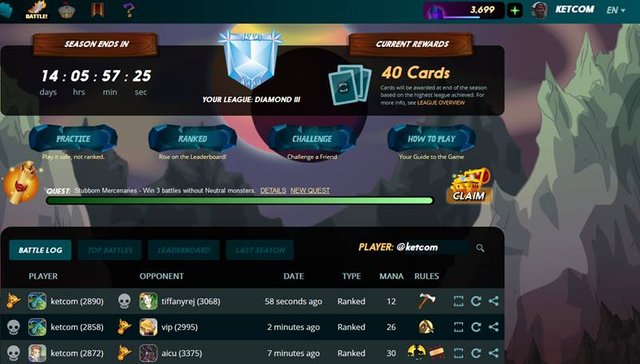 It was a toughy day for me as a lot of members are rushing to get to the next level quickly after the new season started. I got the special type of daily quest again which is "Win three battles with any splinter without using neutral monsters".
I must say this isn't the best of daily quest I get I tell you. It is is hard having this psychological feeling that you are at a disadvantage already before the start of a battle because your opponent doesn't have the same rules applied. It is like you have a second or third set of rules in addition to the set of rule(s) the system already set out for the game.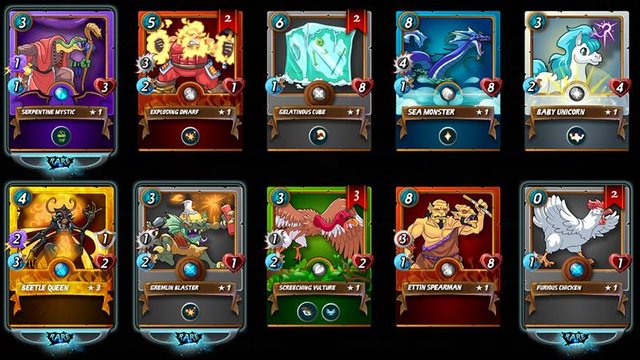 Rewards day 91
I got lucky today, I got a Rare Gold card, the "Beetle Queen" which is worth over $2 dollars. I got three other Rare cards and other Common cards. This is really great for me as it is encouraging and makes one want to do more quest. The other cards are also helping in building my deck to max. Soon and very soon we will be having the new reward system kicking in, it will be exciting to see how that pans out.
You can watch one of my best battles today by using the link below, thanks: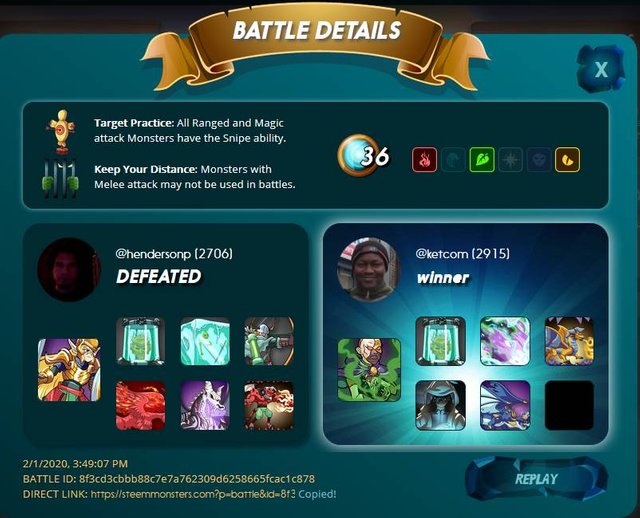 https://steemmonsters.com?p=battle&id=8f3cd3cbbb88c7e7a762309d6258665fcac1c878&ref=ketcom
If you haven't joined the splinterlands games you can use my referral link https://steemmonsters.com?ref=ketcom to join and I'll give you all the support I can offer including one or more free cards. Thanks. There are referral rewards offered by splinterlands when a new member joins using your referral link, so can check that out as well.
Thanks for reading. Keep your comments coming and follow me if you have not already done that. Again, thanks a lot for your support to me always.
Posted via Steemleo