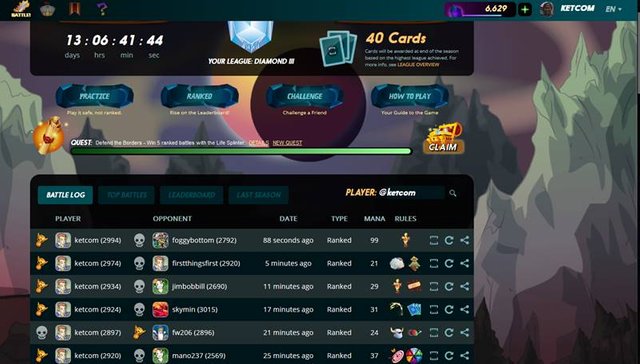 I must say today was much more better than yesterday and no I didn't get the "Win three battles with any splinter without using neutral monsters" special type of daily quest. I got the Life splinter for my daily quest and winning five out of the six battles I fought was really great.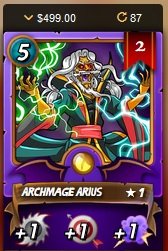 My last battle to complete the daily quest was against an opponent who used "Archmage Arius" as his/her summoner. Now that is a very expensive summoner coupled with the fact that it had loads of arsenals to gift the friendly monsters which already places you at a disadvantaged position.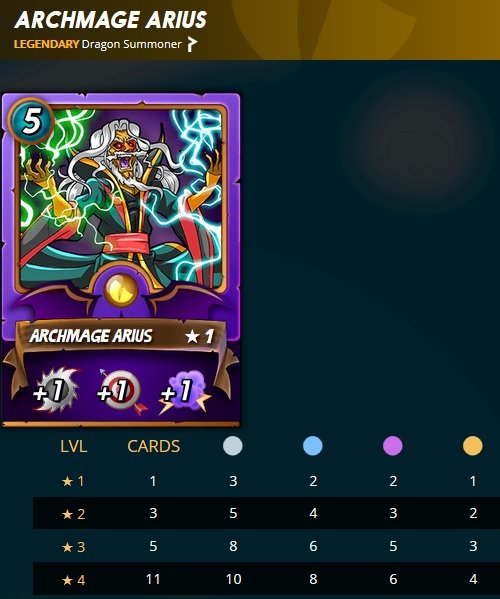 It gives friendly monsters +1 Melee attack, +1 Ranged attack and +1 magic attack. I can't recollect ever winning a battle against and opponent who comes up in battle with me with that summoner but today it happened, I won the battle with loads of monsters still roaring to go. Lol. You can watch the battle in the link below as I chose it as my battle for the day.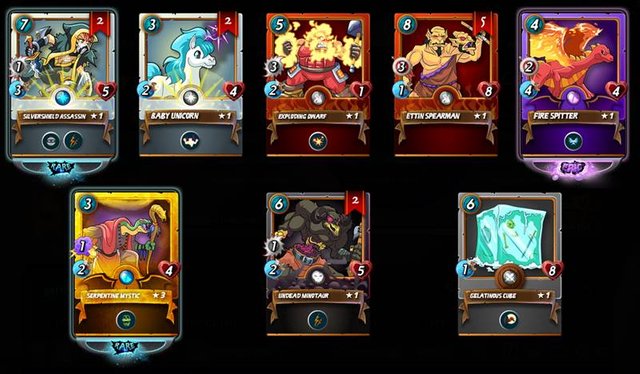 Rewards day 92
I was another good day for receiving the daily quest reward cards, I got a Rare Gold card, the "Serpentine Mystic" which is worth over $2 dollars. I got one Epic card, one Rare cards and other Common cards. I can't tell you how I felt when the card flipped over and turn into a Gold card. Lol.
After tomorrow the reward system changes as it was announced it will be happening on the 4th of this month. What I don't know is if it will happen at a unified time of once your local date reads fourth the system takes effect. I am ahead of the US and will watch how things manifest.
You can watch one of my best battles today by using the link below, thanks: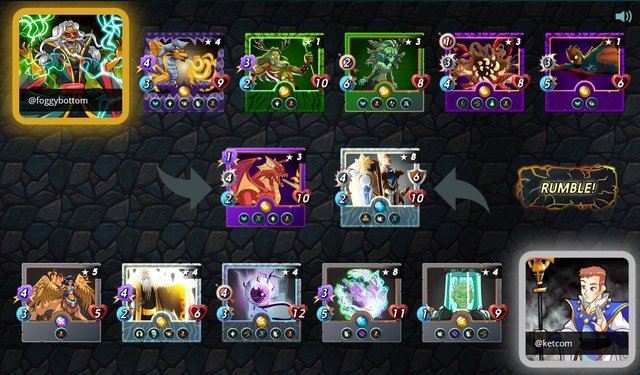 https://steemmonsters.com?p=battle&id=6adba8a46400622ad5d3e90a9f737d925d23101f&ref=ketcom
If you haven't joined the splinterlands games you can use my referral link https://steemmonsters.com?ref=ketcom to join and I'll give you all the support I can offer including one or more free cards. Thanks. There are referral rewards offered by splinterlands when a new member joins using your referral link, so can check that out as well.
Thanks for reading. Keep your comments coming and follow me if you have not already done that. Again, thanks a lot for your support to me always.
Posted via Steemleo