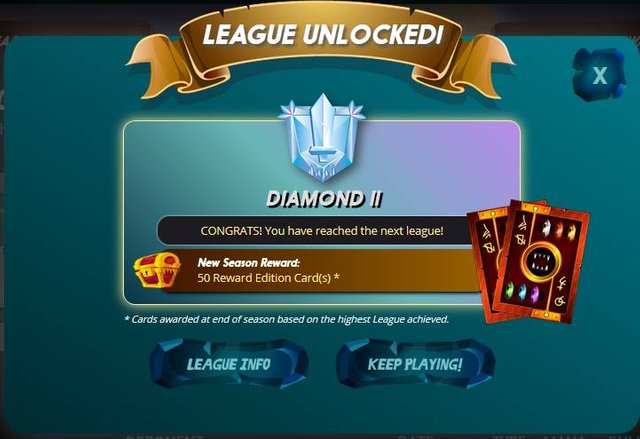 Diamond II league reached
I thought I could get to the next league stage before starting my daily quest but that wasn't to be as it was a cause of back, back, forth and forth like the sound of the late singer Aaliyah. Lol. I just didn't know why I wasn't just moving ahead, it was tough man so I let it be till my daily quest comes up.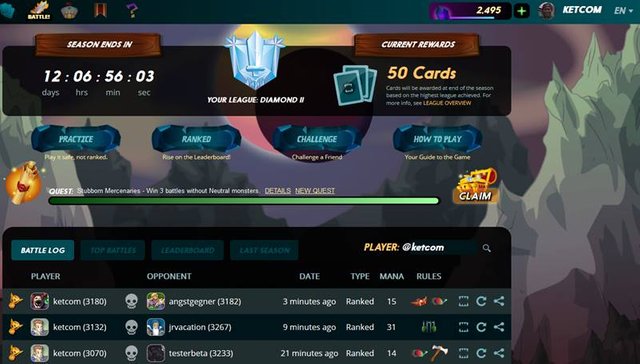 And for the third time in four or five days I received the special type of daily quest which was "Win three battles with any splinter without using neutral monsters". I must say that is a hard thing to do at this stage because for me it is a disadvantage. I instantly wanted to change it but I remembered the last time I did such I had to wait for another six or seven hours because I got the tournament type of quest and the only tournament available needed me to wait for that long. I checked the event area and saw that the next tournament was almost four hours away so I decided to just go with the flow and do the quest I was give.
My strategy to do this as I mentioned in a previous post is to only do without the Neutral monsters only if it didn't place me at a disadvantage and again it worked well as I was able to move to the next league by the time I had completed the daily quest.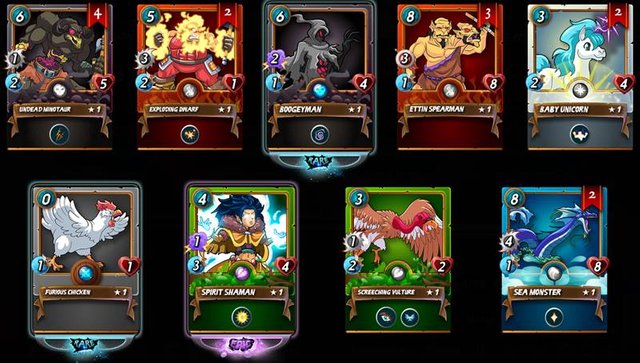 Rewards day 93
Well well, what can I say about today's rewards cards? I got one Epic card, two Rare cards and a bunch of Common cards which I should say I am cherishing now as tomorrow begins the kick off of the new reward system. What will tomorrow bring? I don't know but I guess we just have to complete our daily quest and see what comes out of it. Although, I wish I get very lucky. Lol.
You can watch one of my best battles today by using the link below, thanks: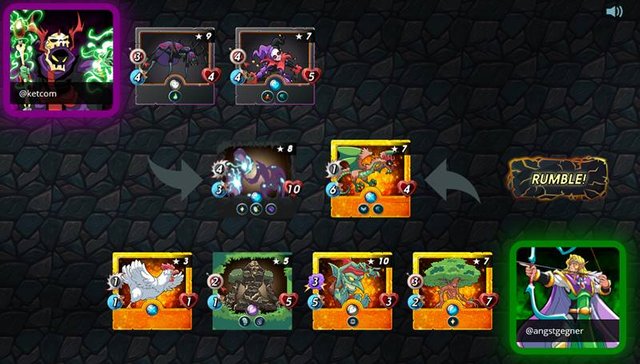 https://steemmonsters.com?p=battle&id=90674f4b1a5465b2d4980172963de861225e64e1&ref=ketcom
Oh yeah! You can watch the video of the late Aaliyah with tittle "Back and Forth" in the link below. Somewhere in the song she says "…Keep on moving, don't stop moving…" So, don't be discouraged when you lose a battle or some battles, not so much though. Lol. Just keep on moving.
If you haven't joined the splinterlands games you can use my referral link https://steemmonsters.com?ref=ketcom to join and I'll give you all the support I can offer including one or more free cards. Thanks. There are referral rewards offered by splinterlands when a new member joins using your referral link, so can check that out as well.
Thanks for reading. Keep your comments coming and follow me if you have not already done that. Again, thanks a lot for your support to me always.
Posted via Steemleo