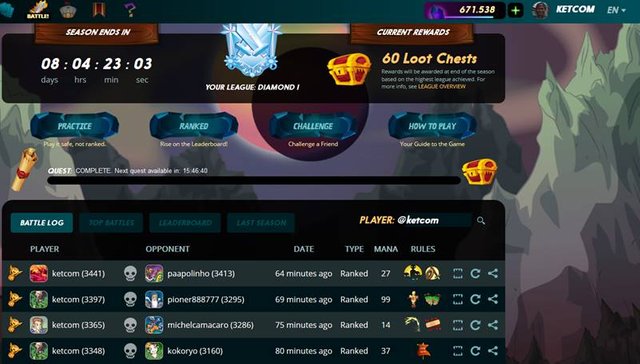 What a day I must say, it was a tough one because I was dragged down the league after completing my daily quest and I had to fight my way back up to maintain the current league I am at. I even bumped into @michealb be and that guy has some mean set of monsters to deal with. his Gelatinous Cube and Maggot were just adding health like they were on drugs. Lol.
I got the Water splinter for my daily quest today and boy was that a terrible splinter for me today. At the beginning it looked like it would be easy but after the first two wins things turned around for the bad for me because each selection I made was not really working out ok for me. I almost thought of changing it but was afraid it might turn was because if today isn't your lucky day there isn't much you can do to run it around sometimes. Heck, sometimes any extra effort you make can make things even worst. Lol.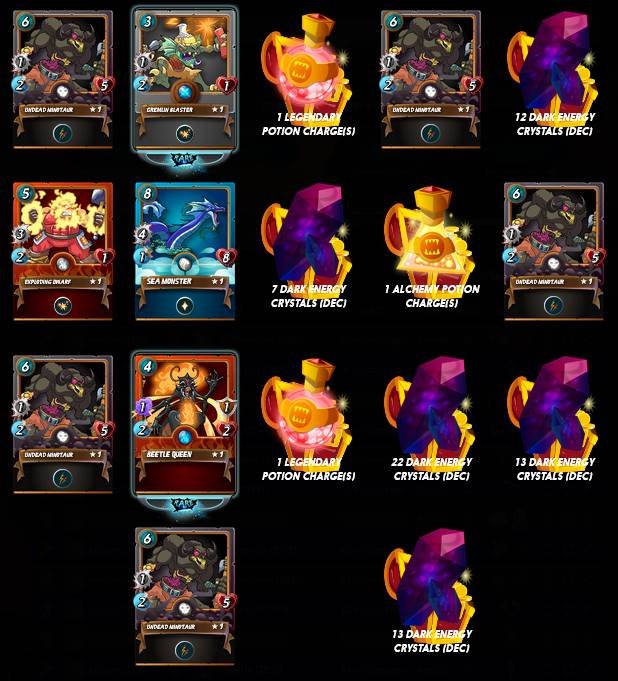 Rewards day 97
I have taken a second, third and forth look at the rewards I got after completing my daily quest and I am still trying to phantom what to make out of it. Lol. I got 5 Undead Minotaur, what a rush. Lol. I also got two Rare cards and two common cards. Then comes the DEC and potions. At this rate cards going out of print will definitely be a thing of the past. Or should I say they'll slow down so very much.
You can watch one of my best battles today by using the link below, thanks: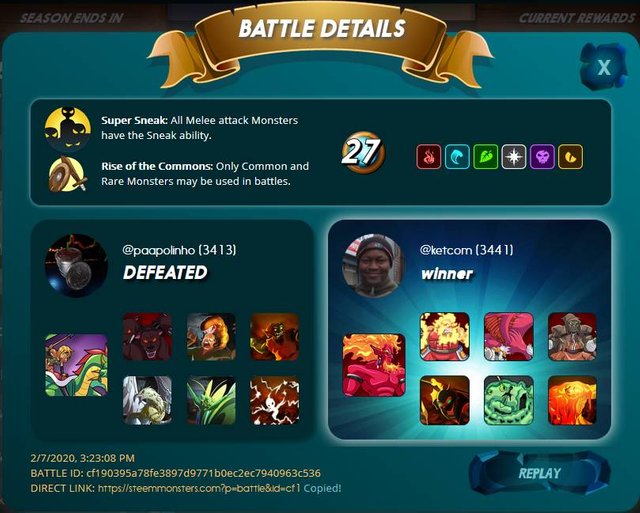 https://steemmonsters.com?p=battle&id=cf190395a78fe3897d9771b0ec2ec7940963c536&ref=ketcom
If you haven't joined the splinterlands games you can use my referral link https://steemmonsters.com?ref=ketcom to join and I'll give you all the support I can offer including one or more free cards. Thanks. There are referral rewards offered by splinterlands when a new member joins using your referral link, so can check that out as well.
Thanks for reading. Keep your comments coming and follow me if you have not already done that. Again, thanks a lot for your support to me always.
Posted via Steemleo