It's been few days since #communities function came live. I saw many are happy about the new feature, whilst some of them whinning on the big change and causes many things to stopped working. That however, after several days of tweeking, many had adjusted to the new system, which has a HIVE tags to go with their curation channel. It's easy and effective way to segregate the community by HIVE tags. In the end, great mind thinks alike, let them be together and see what kind of book you'll have to expect?
Look no further, it's all here in STEEMIT. The new community function clearly are for community consumption, but what stop other people which is not in the community to make a post with your community tag? That way, the bad guys actually infringing the law. Now I kinda get the idea, if you're going to join a hive(community), and decided to give the community all of our best, and than the community bot should be able to see your post at the HIVE tag.
Here's the problem. If we were to use the hive tag, it has to be on the first tag. Any other tag than the first will void the post being port over to the hive channel. So, if you manually add a hive tag in a post, it usually will end up nowhere other than your own blog at your own feed. I also start to see some smart alec went and make duplicate posts for different hive. What a genius. Some use their brain lightly, by posting a perma-link, and clearly stating it was a cross posting from a different hive. Which appeared to be very spammy, but not actually copying the entire wall of tax and pasting to different hives.
But still, that doesn't explain how is this useful. If I'm the curator from one hive, seeing you make a post stating the original post were posted in a different community, and the one I'm currently reading was in fact the bi-product of cross posting so to inform I should upvote this post because the original post already given to another community and it's not mine? Dude I will be seriously pissed, and probably send you a FLAG. What makes you think the other community has the priority to get the original content, and I will have to consume a cross posting link?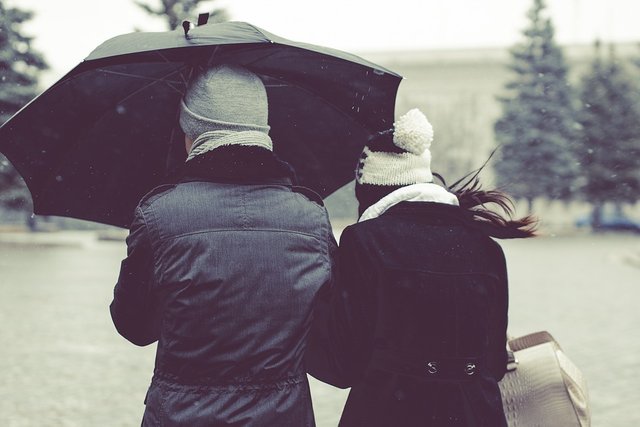 Source from Pixabay
This hive thing, it's like an umbrella to me. I don't care how powerful the white paper, yellow paper, blue paper or toilet paper it is. It's not a real community thing in my book. It's only an umbrella. Either you're in, or you're out. You can use two umbrella at the same time. And it's a personal umbrella, you can't share it even your spouse beg you to. You can still try to cover for your spouse, but chances are, he or she is going to end up taking more raim from the umbrella runner channels.
I guess, I'm going back to good old tags for now. And seeing the amount of community increasing everyday, I'm sure pretty soon everyone in the #steem #blockchain has their own hive.