I was asked many times what i think about the acquisition of INC by TRON and what outcomes i see. I replied to some people on PM (partially) as by reading everyone's poems on how good this is or how good they think it will be... i didn't want to be the party crasher or the messenger that everyone hates opinion on.
Now that i see witnesses understand what may be coming and they are taking nice community action where even people who are in war share the same ideals i will write a bit.
I will support witnesses that go for this SF with my votes vs those who won't do that.
To younger readers - witness voting has nothing to do with your money its about choosing right people to run the network. Since it needs constant verification and some skill to read up what's going on there is proxy option. If you want me to be your witness proxy click this link - https://steemconnect.com/sign/account-witness-proxy?proxy=kingscrown&approve=1
Or you can go to this page, browse to very bottom and put me there (remember as proxy not as witness vote): https://steemit.com/~witnesses


So lets get back to the story and my opinion.
The moment TRON buys INC its clear STEEM Chain will be a problem for them. They cannot keep network on STEEM as that would mean its superior to their own chain (which of course is the best). I dont say they would do the change within a day or a week or a month, but they would and this is clear and obvious.
I see witnesses came with right idea - to stop their stake before they start action as they would be able to vote on their witnesses and then change code/do damage to network/whatever.
Seems now this part is stopped as their stake will go freezed just for delegations and voting on posts but witness takeover will stop.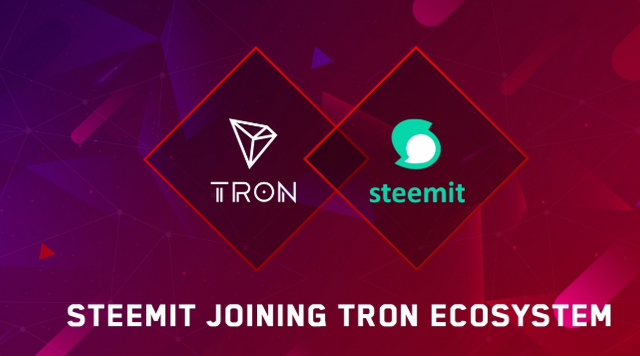 Yet they have another weapon im not sure everyone spoke about yet (at some point i started reading opinions and open letters coz i was mad nobody sees upcoming problems). They have INC which have contracts with exchanges. They may drop current STEEM, exchange it to their one and give problems relistning MEETS. So i assume for those people here who run the fork should also be prepared. Have legal entity to sign contracts and do legal work.
If you follow me not just from this post you know i have direct contacts with many exchanges and this is not 2013 or 2015. Now you need loads of legal work and legal entity to list coins and often the dev teams and companies are also verified in-between.
This is why i think it's crucial to get STEEM on more DEXes right now, maybe even raise money to get on Binance DEX? Surely we should have more usage of internal market, Steem-Engine and RuDEX which is our only Bitshares working spot after OpenLedger bailed on us.
So while i hope everything will be fine for what we build here for 4 years i will end this with a sentence..
Si vis pacem, para bellum - If you want peace, prepare for war