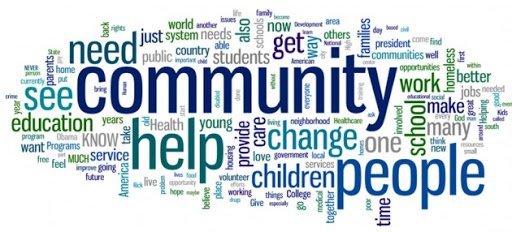 Almost 3 years of waiting but we are finally there. In case you haven't noticed, since earlier today Communities have been officially released. Well Rome wasn't built in a day, that's for sure. And while equating Rome with the release of communities might seem an insanity, is it really?
As of now people have the option to choose a completely decentralized Community to interact from, have fun and earn tokens at the same time, all within a social media site / platform. Awesomeness. That's what it is.
So I was browsing through Steemit.com which by the way went under a serious face lift and looks way more attractive than it used to be, to see for myself all those little touches that will make everyone's journey a bit more pleasant.
Notifications eh...?
This was a must addition and should have been implemented since day one, but, oh well...better late than never. A quick observation about notifications. No matter how many times one may refresh their page, notifications will stay there, right above your avatar...unless they are marked as read. Then and only then the number of notifications will disappear.
And this is how it is displayed on Steemworld.org when they are marked as read. As a custom Json.

---
Another beautiful touch is that now a lot more info about one's account are displayed on top of the cover image, such as the amount of SP (which in my case is wrong as you can see in the screenshot below - something like 600 SP short) their overall rank on Steem according to their SP and how long ago someone was or still is active.

As I said...almost 600 SP short...bug maybe?
---
Along with the price charts, now people can also see the Trending Communities on the right hand side, while on the left hand side of the home page one can see their Community subscriptions, plus, their "feed page" if they wanna catch up the activity of the people they follow.
You can thank @quochuy for the redesigned comment section and the light contrast that makes it way more readable. Hats off mate.
Well, that's all I have discovered so far.
Oh one last thing. I've been browsing on Steemit.com from my mobile device all day long since I couldn't have access via my PC and guess what. It appears that "my friends" tab is missing...
The only option I had from mobile was "trending" "new" "payouts" and "muted" and the communities I was registered into....
As a matter of fact I thought that I had to be part of all the communities the people I follow are part of in order to track their posts...that was until I logged in via my desktop of course. So those of you who might browse using Steemit.com from their mobile devices...stay calm....I guess it will be fixed soon(?)
Anyway...that's all fellas.
Good to see all those little things we had been waiting for so long "unfold" right before our eyes...
And NO, Justin shouldn't take the credits just because Communities released after he purchased Steemit.com. That's 2 - 3 years of hard work right there...so congrats to Steemit.com team...
Have a great one!
Image Source
Cheers.