Top 20 Players
Hltv release the last two player on their list tonight and we know have a full list of the best players from 2019.
List is: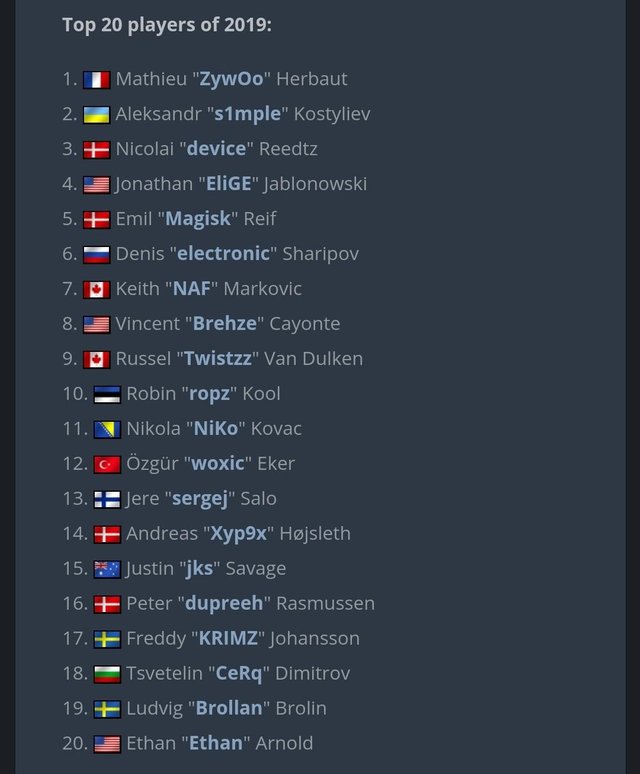 Astralis is dominating
4 of Astralis's players are on this list. Astralis is the number one team in the world currently and have been for a while now.
But fking 4 of their players in the top 20, thats insane! That also means that 4 players on this list is from Denmark😉 We are the nation with the most players in the top 20, which is not bad as a small nation like ours :D