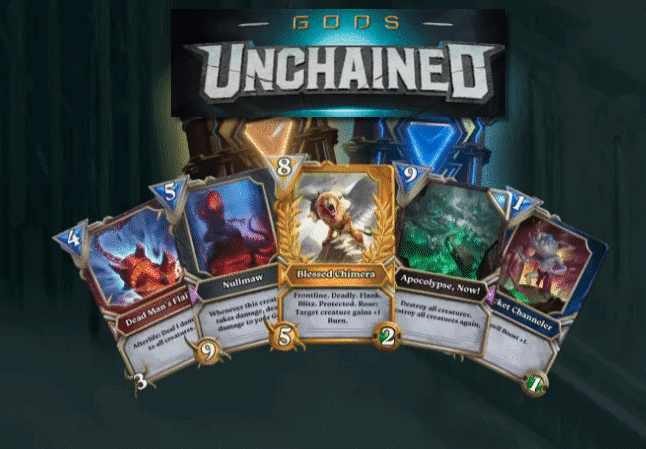 ---
---
Gods Unchained is a collectible trading card game heavily influenced by Magic: The Gathering and Hearthstone. Unlike traditional card games where the original cards are static, Gods Unchained allows you to power up your cards and take full advantage of several blockchain features. Boasting an impressive pre-sale and beta launch Gods Unchained is certainly shaping up to be one of the biggest blockchain games this year!
---
Beta Test & Raffle Details (~1.5 STEEM per Win)
---
The Gods Unchained Beta Test has officially begun!
You must have a beta key to play! https://godsunchained.com?beta-key=yTgjTtZHQQ

The latest God Unchained update PAYS YOU TO PLAY. From now until October 17th players will be rewarded with "Genesis Raffle Tokens" any time they win a multiplayer game or recruit a friend who wins games. Genesis Raffle Tokens are Ethereum ERC20 tokens, meaning they can be traded on 3rd party marketplaces.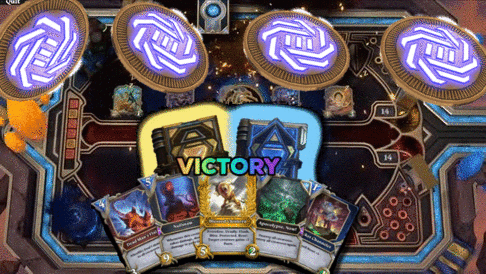 Players will earn 100 Genesis Raffle Tokens per Win
Tokens can be sold at either GuDecks or GuCards
The current going rate is 0.0015 ETH per 100 Tokens. ($0.28c per 1 Win)
Tokens are deposited to wallet once each day after reaching 1,000 or more.
On October 24th, all owned tokens will automatically enter the Genesis Raffle, where they will be giving away a series of limited edition trinkets, card backs and ultimately see one lucky player bestowed with the fourth and final Mythic for the Genesis season – Tethys!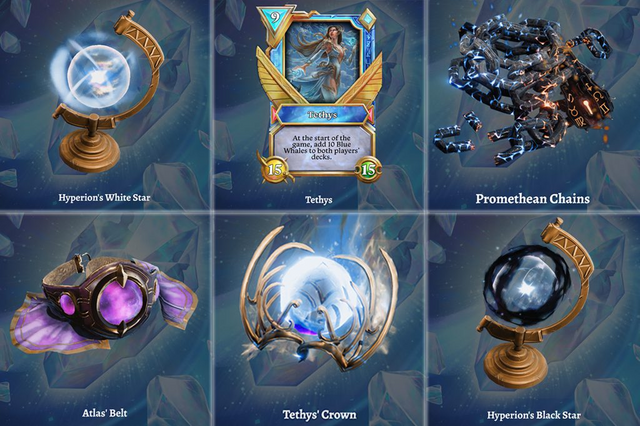 Raffle Drawing Prizes
Royal Card Back (Not Pictured): 10,000
Atlas' Belt: 2,500
Tethy's Crown: 2,500
Promethean Chains: 2,500
Hyperion's Black Star: 500
Hyperion's White Star: 500
Tethys Mythic Card: 1
Get an early start on your grind! Earn ETH or go for the big payday and try for Tethys! Players will also earn a limited edition NFT collectible based on how many tokens they earn!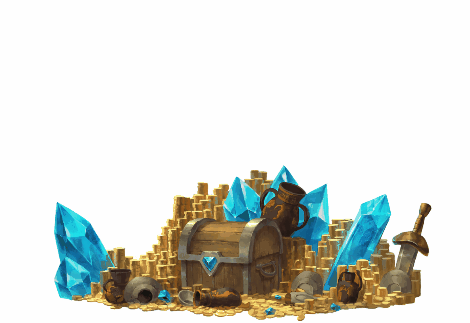 The Hydra Trinket grows an extra head for every rank you gain!

---
Curated Multiverse News
August Giveway Prize(s) - 100 Enjin Coins
---
| DogGoneGreat Freebie Masterlist | FREE Mobile Mining App! |
| --- | --- |
| | |
| Earn INT Token! STEEM Quests! | Block ADs. Get PAID! |
| --- | --- |
| | |
| The Multiverse Telegram | Take Quizzes for Crypto! |
| --- | --- |
| | |
| Follow my Twitter! | Subscribe to my Youtube! |
| --- | --- |