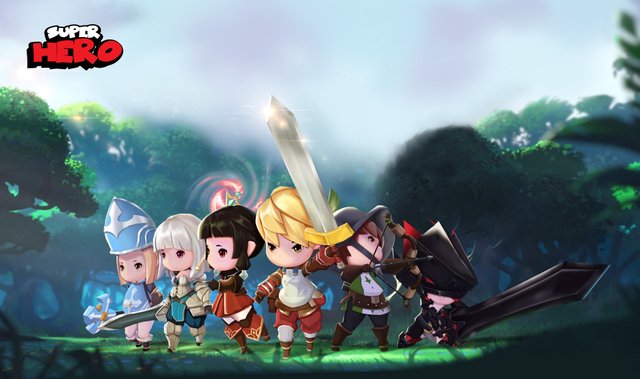 Super Hero calls itself the "World's First 3D MMORPG based on Blockchain Technology". (EOS) To celebrate they will be holding a mining event! This time you'll need your pickaxe because you're actually mining!
---
"In the land of Super-Heroes, something strange is happening! Mines are appearing all over the Forsaken Kingdom. No one yet knows the cause of this unusual phenomenon, but Super Heroes have been called upon to investigate."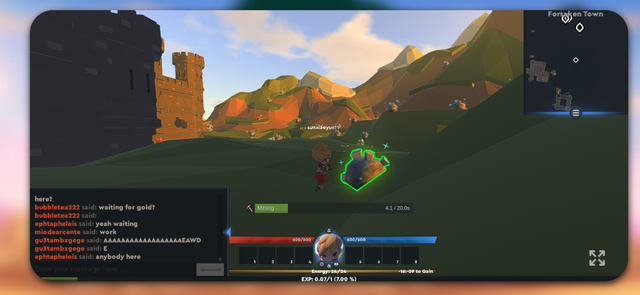 Every 10 minutes there will be 50 different mining nodes that spawn on the map. Players will race to them and whoever mines first wins! It will take 20s to mine a node and there are several different prizes.
There will be 100-200 EOS awarded per day.
Each Player can mine 24x a day. 1 Energy per Hour.

---
Players can also earn $1,000 FAST per bug report.
How to Report a Bug:
Join the Super Hero Telegram: t.me/superherobeta.
Visit Super Hero beta test site: https://hero.fasteco.io/hero2 .
Login via Scatter (if you encounter problems loading the game try refreshing the page, or a different web browser).
Discover any bugs in the game (typos, walk through walls, glitches, and any others).
Report any bugs found by submitting the online bug report and notifying us in our Super Hero Telegram group.
Rewards will be distributed shortly after 2019.09.09.
PLEASE NOTE: Whoever reports the bug first via the online bug submission form will receive the bug bounty, but must also notify them of the discovery in the Super Hero Telegram group after submitting the report.
---
Super Hero: sh.fasteco.io
Telegram: https://t.me/superherobeta
Twitter: https://twitter.com/fastsuperhero
Instagram: https://instagram.com/fastecosuperhero
---
---
Curated Multiverse News
---
Win Tokens, NFTs, and More!
August Giveaway Prize(s) - 100 Enjin Coins
---
| DogGoneGreat Freebie Masterlist | FREE Mobile Mining App! |
| --- | --- |
| | |
| Earn INT Token! STEEM Quests! | Block ADs. Get PAID! |
| --- | --- |
| | |
| The Multiverse Telegram | Take Quizzes for Crypto! |
| --- | --- |
| | |
| Follow my Twitter! | Subscribe to my Youtube! |
| --- | --- |