There's a secret that wealthy people use to achieve anything they want.
Hell, that's already the first part.
(Guess I'm not so great at this whole curiosity based article thing, eh?)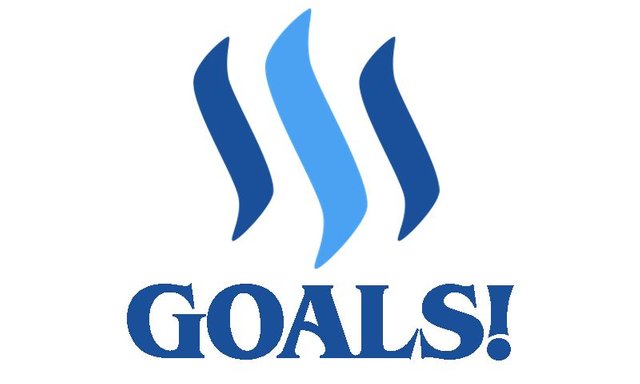 Image source
The first bit is they firstly believe they can achieve anything they want. Buy a helicopter? Sure. Build a 6-figure steemit biz in less than a year? Yup. Build a Steem-Engine token and exit the biz in 3-4 years for 7-figs? That's easy.
You get the jist of it.
But, that's just one small part to the wealth equation as I like to call it...and the following parts are definitely more influential and important to your steemit success.
However, you must first understand and truly BELIEVE that you achieve anything on this blockchain and generally in life too.
Before we move further, I want you to recite this out loud for me:
"My name is (your full name here) and I can achieve anything I put my mind into because I'm confident in myself and believe my abilities to crush any goal I set"
Cool. I'll talk deeper into affirmations in a later article, as you can see I'm diving deeper into self-improvement as I look to scale from multiple six-figure businesses to 7-figure.
Anywho, now that you're ready to go and in the right mindset, here's the wealth building equation that every rich person tries to 'hide' from you:
Step 1: Set an exact goal. Now, this sounds absolutely corny and like you've heard before, but this is a major key. If you aren't aiming towards something, you're aimless and lost in your own conquers as a human.
AKA more likely to be distracted, and totally unable to stay on track daily...something that you'll soon realize is HUGE for this all to work.
For this example, we'll use "Building a 6-figure steemit wallet in 12 months" as the goal.

Step 2: Break down the requirements of that goal using math. Let's say the average upvote size is $1,500/month. So you'll need six clients to earn about $9k/month and over $100k in a year.
Ok, cool.
So now we have to break down the outreach using CONSERVATIVE estimates. If it takes 200 articles to get one response, and you have a closing rate of 50% on the phone, meaning you close 1 lead in every 400 articles, it will take you 2400 articles to close 6 clients at $1,500/month.
Ok, cool. Re-read that if you need to.
But, you'll also want to prepare for what I call "@steembasicincome" when steemers don't upvote you and they unfollow you, so to be safe we'll pist 4800 articles to close approximately 1000 clients throughout the year but will receive free SBI upvotes. The higher your SBI shares, the higher the votee you acquire.
Make sense? Sweet, onto the last step.

Step 3: Take the annual numbers that are required to crush your goals, and set a daily process goal, then crush it everyday.
Back to the math: If we want to ensure a 6-figure profit steemit account in year 1, we need to be sure we have 6 consistent upvoters at $1,500/month, which means we need to post out 4800 articles to crush that goal out of the park based on our conservative estimates.
So, 4800 articles divided by 365 days = 13. So, in order to build your 6-figure steemit account, all you have to do is send out 13 articles/day based off your conservative estimates.
That's it.
Instead of this big "six-figure business" monster, all you've got now is a mere 13 cold articles/day everyday for the next 365 days.
Not too shabby, eh?
Whew. My hands hurt, and some of the math is a bit black & white, but its logical and its the way wealthy people look at goals.
Give it a shot.
Lemme know how it goes.

Promoting Steemit on Twitter
Creating social awareness about Steem on Twitter is a collective endeavour and prominent steemians like @stephenkendal @theycallmedan @ocd @jaynie of power house creatives and a multitude of others are consistently & steadily preaching the word about this community blockchain.
If you have a twitter account you need to board on this boat. You can do this by pursuing particularly with regard, tags such as #steem #posh #steemit & #steemspeak and you will meet, engage and interact with other steemers on the platform and buidl better together by keeping the dialogue coursing.
So far this initiative has helped me boost my followers last year immensely.
I came from 520 followers before boarding the boat to 535 followers in two weeks and now in fourth week am at 557 and looking forward to follow more Steemers in twitter and this platform too.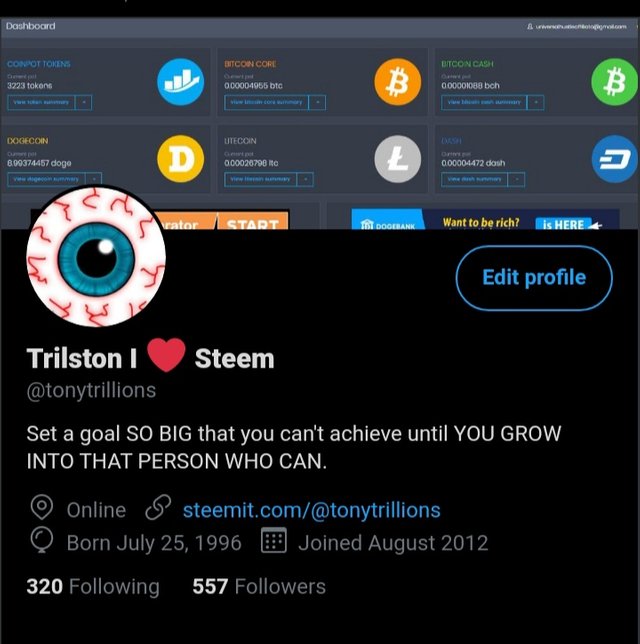 Connect & Associate with the (I ❤️ Steem) brought to you by @stephenkendal by incorporating the figure of speech "I ❤️ Steem" to your twitter name.

Don't forget to promote your Steemit content on Twitter using the tags, #posh #steem & steemspeak under auspices of @ocdb @ocd

Also incorporate the tag #promo-steem on your Steemit blog posts that regard with promoting steemit on other social media platforms. Supported by @theycallmedan

Till Tomorrow.
Trilston 💲