[ENGLISH]
Hello Steemians,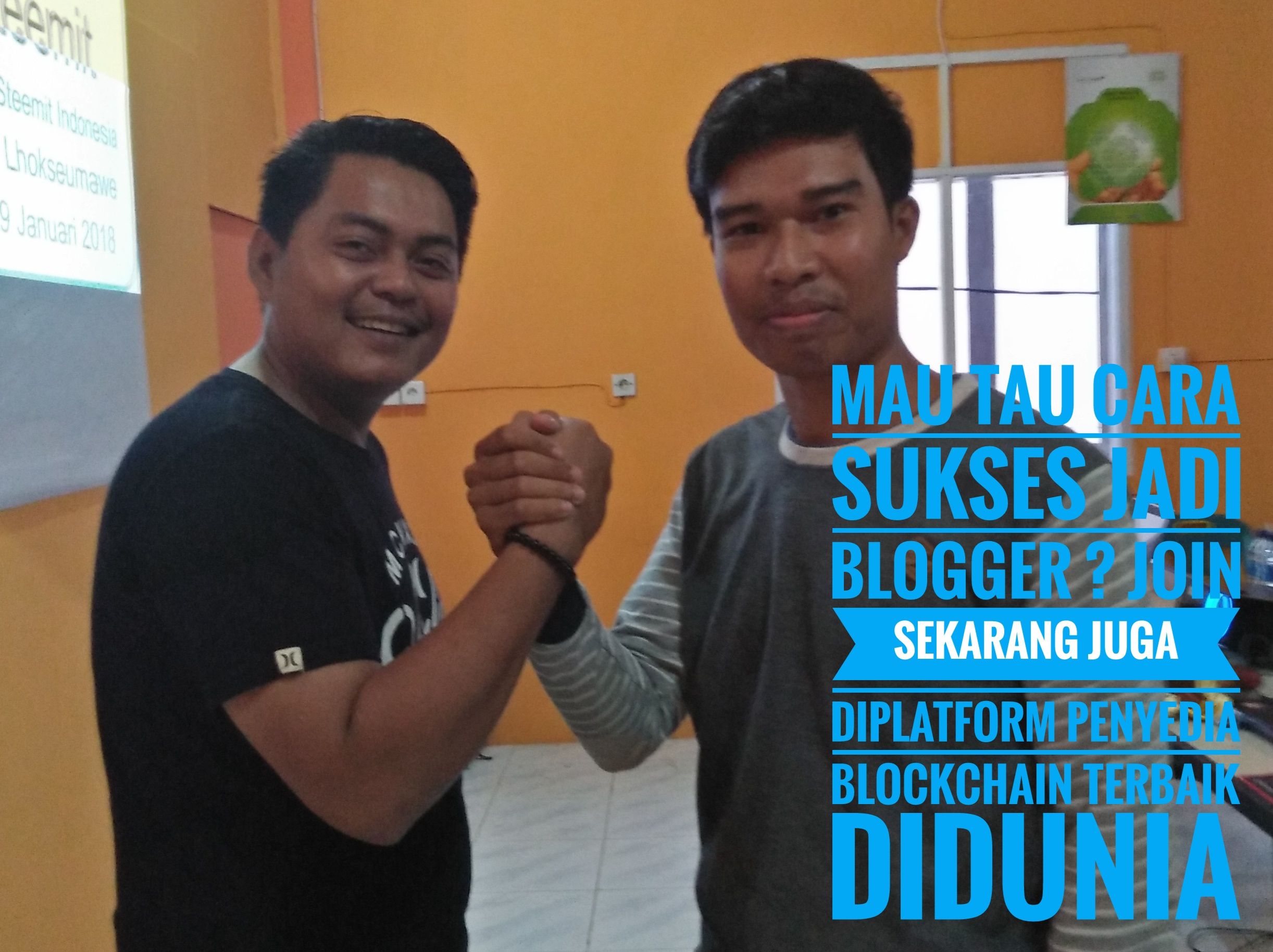 First of all through this paper I would like to thank @dobartim who has made this contest. This writing contest is very inspiring and challenging for me. So I decided to be part of this contest. For those of you who want to join this contest, you can read it here! #steemitultimatechallenge


My Journey in Steemit
The times where I once collapsed and fell, at that moment my economic and financial condition was deteriorating. I busied myself with managing blogs on blogspot, but it's useless where my time has been spent to manage blogspot with uncertain income. My writing talent at first I pour it all through blogspot. My trip managing blogspot has been running for up to 1 year more, unfortunately I only get 100 thousand rupiah from the results of managing my blogspot it, or the equivalent of 2 SBD at this time. I try to stay up and keep looking for solutions to improve my financial condition. Had become a lecturer of extracurricular activities to become a construction worker. Until finally two of my best friends who have introduced me to this platform, they are @pojan and @adilvakhri. They were the first to help me register at Steemit.
Read ! This is my life, Let's be friends and make partnership with me
I joined steemit on August 3, 2017 ago, until now for almost 6 months more I have been steat position this steemit. At first I was confused how to manage my account later. After I received this in Steemit, I immediately made my first post about introductions. At that time I got upvote reach 4 $ more, I immediately smiled at that time. At the first moment, I always actively publish up to three posts per day even though it only earns 0.002 $. Now days I have given to manage my account in steemit. I spend over 6 hours each day managing my account. In the first month, Steemit has changed my financial condition, I get about 50 SBD. I keep saving in my bittrex account by making exchange between Steem and Steem Dollar and vice versa. Every acquisition of Reward from steemit sya always do that, save and keep saving.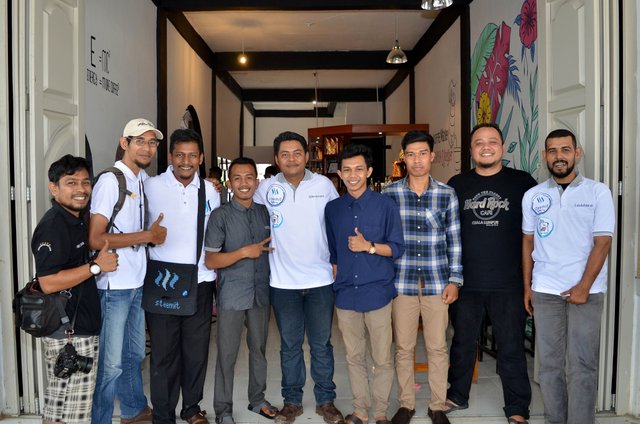 For me, Steemit platform has been able to change my financial condition. Right now I am happy to earn an income through writing on this platform. This is one of the best blockchain generating platforms in the world. I feel very happy to be one of the freelance writers here. Doing it all easily, I can work anytime and no need to think about what clothes I should wear. I only need one android phone, then write and post it here. Quite easy, every time I get a reward I always smile and feel proud of what I've got here.
What am I doing ?
I am one of the obsessed individuals to see postings that are trending. Everytime I get new things here I always take the time to read and comment on each of their posts. Following some orca in steemit is already a common thing I do here. Beginning December 2017 in a post with my taq #motivation following an account named @rok-sivante. I keep taking time to follow his post, I also had time to understand the contents of the English-language writing. Honestly, I am not a person who is good at speaking English. Writing made @rok-sivante contains various sentences that provide questions, motivations and fairly controversial. I foolishly, I had to use google translations to translate his writings. This then made me to learn foreign languages ​​especially English. The quality of my communication started in the test the first time I commented in his post. This is the beginning I decided to improve my English.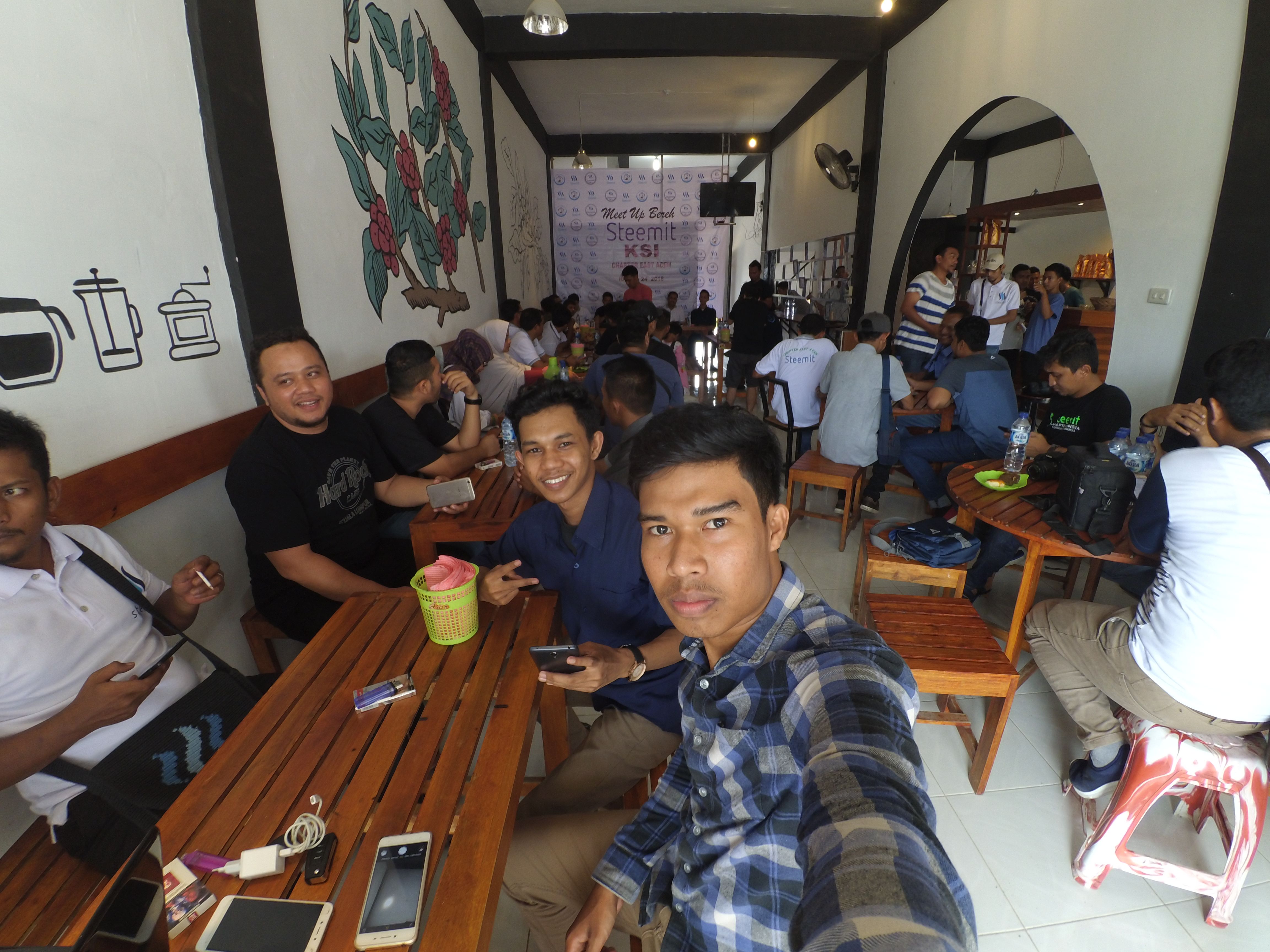 When I first joined this platform I was willing to interact with people from different countries. Various ways I started doing to improve my English so I can communicate with other people even though sometimes I keep using google translations. The way I communicate is to say hello in their comment field. Commenting is one of the easiest ways to interact and support everyone on the Platform. By greeting each other and building communication here I have been able to open networks with several people from other countries. Getting feedback from them on my comments made me feel happy and appreciated. In addition, the way to communicate that can be done is to publish my writing to others. I do not feel good at all when the comment I give is nonsense. For that I try to improve the vocabulary and how to communicate with them.
I'm Starting To Be Part Of The Community
This year 2018 is a very exciting year for me, through this platform I have found new communities and associations. In addition to working and getting rewards, steemit has given a new community network to me. I am one of the steemian members of Steemit Indonesia Community. This community is led by @levycore and @aiqabrago. Steemit Indonesia Community is one of the communities that accommodate steemians from Indonesia to grow on this platform. Being part of the community is one of the most exciting things. Many things I have gained when I am a member of the community. I see developments that are happening to me, from the network to support for growth. Every post publish, I always get upvote support and comments from the community. This community has also made my communication way better. I began to feel confident when meeting with other people in this community.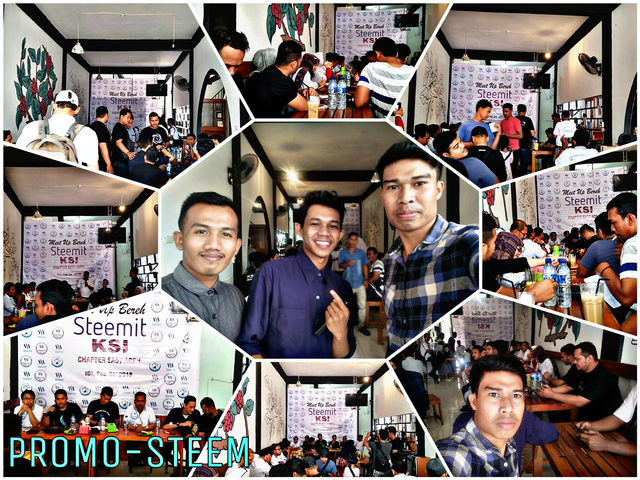 Working and struggling on your own is not the right choice. With the power of the community we will be better able to grow and get to know the new things of this diplatform. Currently, our community is actively conducting #meetup and #promo-steem activities all over Indonesia. I always take the time to follow #meetup. During January to February I have participated in 3 meetings. From now on I will be more active following meetup to increase my knowledge and knowledge. Through the community I have known many people I have never met before. This is the latest change I get here. Steemit has opened up new insights, networks and associations for me.
Read ! [PROMO-STEEM] Steemit Hunter Goes To Meet Up Indonesians Steemit Community Chapter East Aceh (BILLINGUAL)
It's like a dream, I can meet and various steemians in this community. To interact directly with them to establish good communication is very necessary. Among some steemians like @bangmimi @pojan @dillimunanzar @my451r @abieikram @faizarfatria I am among the youngest. In this case I must be able to communicate in a polite and courteous manner. My success on the steemit platform can not be separated from the support of friends and community members. Building communication is an easy way to maintain community strength and cohesiveness. I feel very proud to have a new friend, to be a confident person, and to be a part of the community. I myself never hesitate to share knowledge and experience with new steemians like @bangmax @kadafi @nadiasteem and some of my other friends.
How About My Business?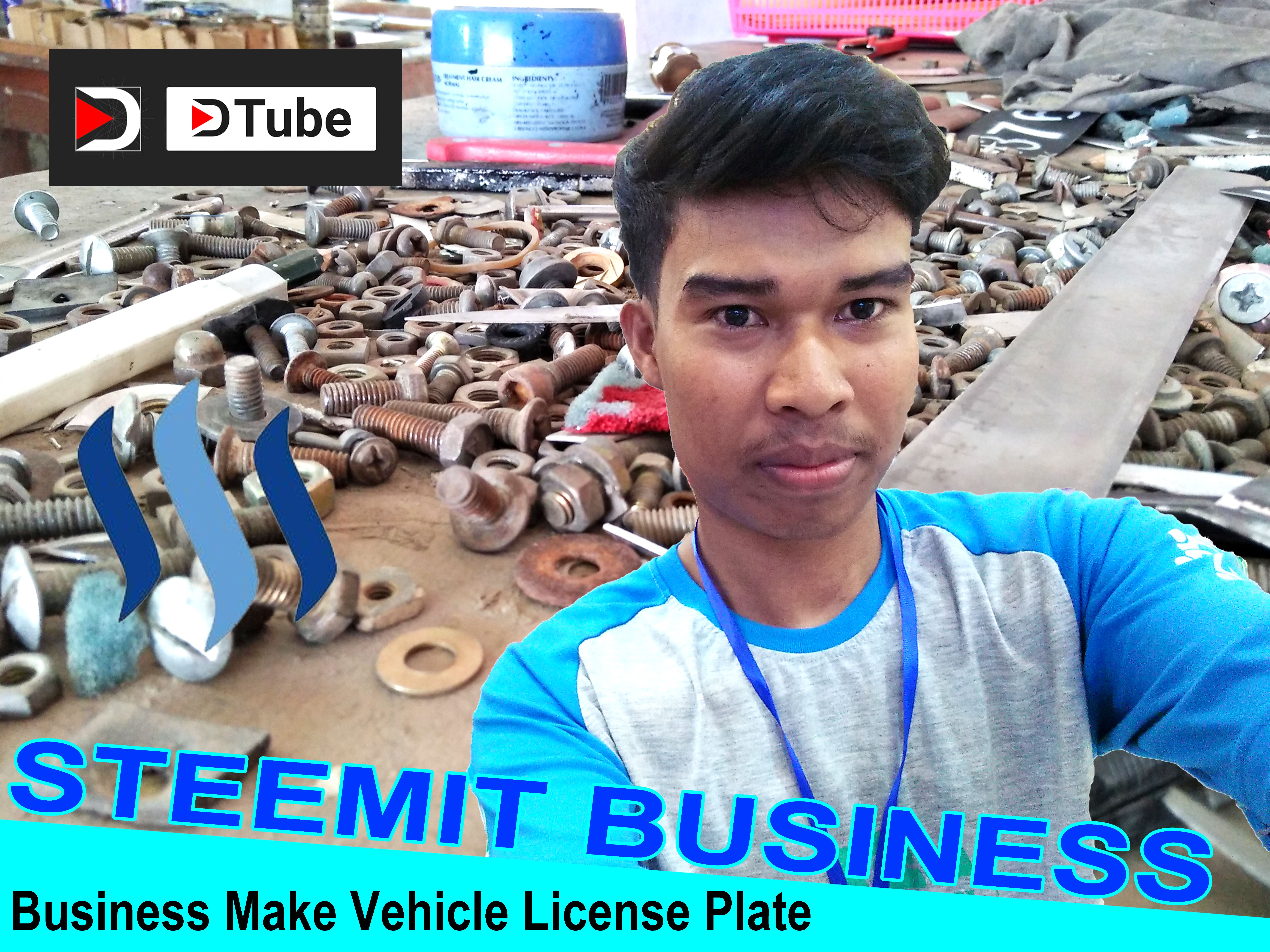 I have added capital to grow my business. To supplement my income, I chose to breed and open a printing shop. Through my income set aside capital to grow this business. Steemit has opened up my space for business. This printing business has started to develop from small capital. I had thought to publish the printing business through this medium. And in the last week I have made a post in the form of posts supported with video to publish my business in Steemit. Although the video that lasted more 14 minutes it did not get a lot of upvote. However, I have gained new customers, the majority of whom are steemit users. This is very remarkable, steemit has been able to eradicate poverty and my bad financial condition.
Read ! Opening Enterprises Creating Police Number Plans With Large Profits - Steemit Businees by:
Having good communication skills has also been able to get me to show off my business through advertising on Facebook, Instagram and Online Store. Using good sentences and promotional ways will attract customers to buy the products we offer. And this has proven how this communication power has changed my life.
My Education is Not Constrained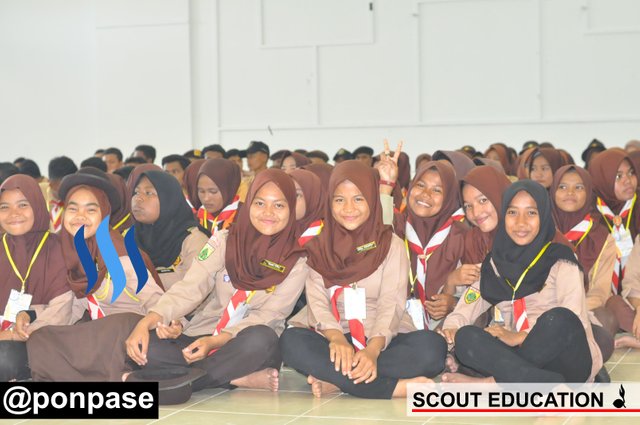 I am currently studying at one of the universities in Aceh. Being a student of course I must be good at arranging all this, between lectures and writing in steemit. Every day from morning till afternoon I go to college, while at night I take the time to manage my account. In addition to busy learning dibangku college, other activities that I have to live is a teacher of extracurricular activities scout movement. An education that aims to shape the character of young people. Being an educator has given me many valuable experiences and lessons for me. I feel happy to share my knowledge and give joy to others.
This busyness has taken a lot of my time to interact directly with the natural man around him. Applying good management science is one of the ways I am living in my life. I usually spend about 2 hours writing and 4 hours to interact with others on Steemit. Most of my tuition fees come from income in Steemit. Every semester I do not need to bother thinking about tuition fees. Steemit has changed everything, made it easy, and launched my economy.
Next Stage
My journey at Steemit has not ended, there is still a lot of homework to complete. One of the homework that is, doing steemit promotion to other people around me. My main target is the youth. Young people are known as future generations for the future. They will become creators and develop their talents through this steemit platform. I invite all of us to continue to be an inspirator, Promoter and provide positive things on this platform.
Steemit has made many changes in my life, including:
Financial and economic conditions are starting to improve.
Ican meet other people with different languages.
Getting new friends, friends and family.
My insights and writing talents are more honed.
Thank you for reading and supporting me.
If you have inspiration like me, please share by entering this contest Steemit Ultimate Challenge 8 Weeks ( Prize Fund 2000 SBD ) Week #5 - Registration is in Progress
1700 Word
Thanks To @dobartim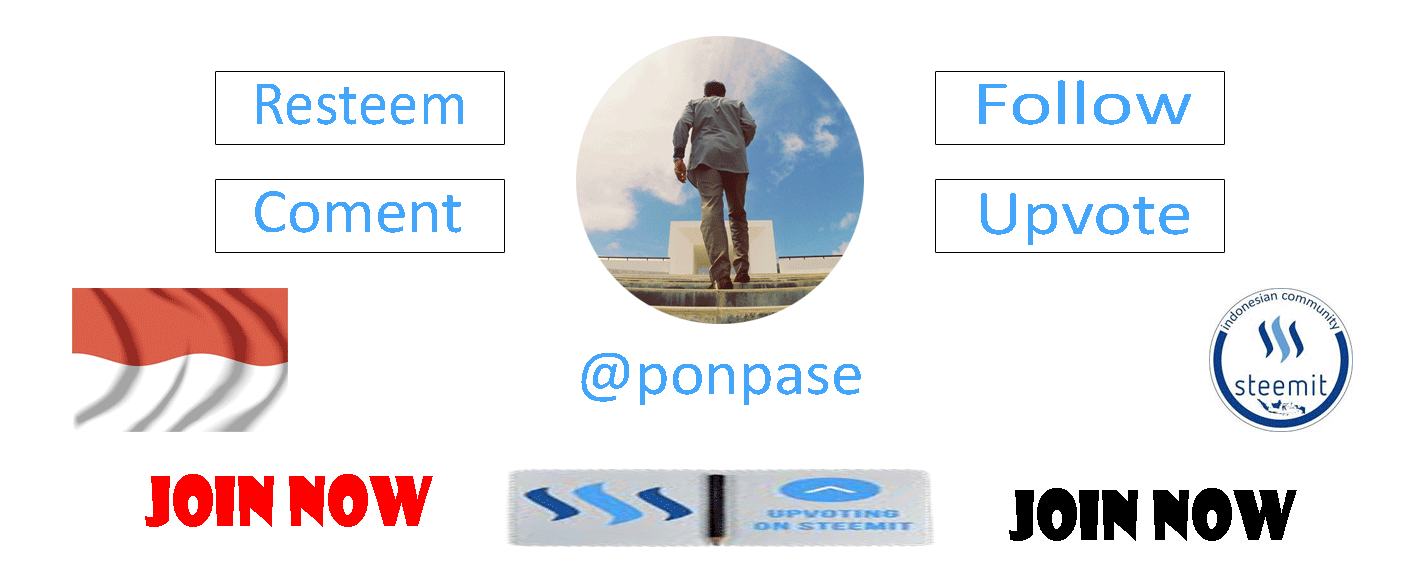 [INDONESIA]
Hello Steemians,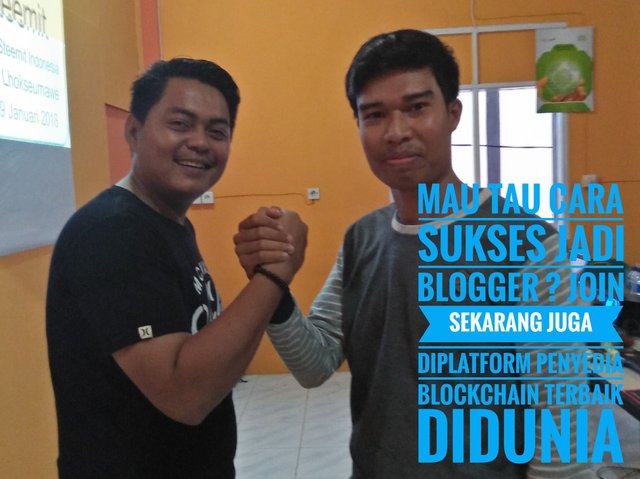 Pertama sekali melalui tulisan ini saya ingin mengucapkan terima kasih kepada @dobartim yang telah membuat kontes ini. Kontes menulis ini sangat memberi inspirasi dan menantang bagi saya. Sehingga saya memutuskan untuk menjadi bagian dari kontes ini. Bagi anda yang ingin mengikuti kontes ini, anda bisa membacanya di sini !
Perjalanan Saya di Steemit
Saat-saat dimana saya pernah terpuruk dan jatuh, pada saat itu kondisi ekonomi dan keuangan saya sedang memburuk. Saya menyibukkan diri dengan mengelola blog di blogspot, namun itu sia-sia dimana waktu saya telah saya habiskan untuk mengelola blogspot dengan penghasilan yang tidak menentu. Bakat menulis saya pada awalnya saya tuangkan semuanya melalui blogspot. Perjalanan saya mengelola blogspot sudah berjalan hingga 1 tahun lebih, sayangnya saya hanya memperoleh 100 Ribu Rupiah dari hasil mengelola blogspot saya itu, atau setara dengan 2 SBD pada saat ini. Saya berusaha untuk tetap bangkit dan terus mencari solusi untuk memperbaiki kondisi keuangan saya. Sempat menjadi tenaga pengajar kegiatan ekstrakukuler hingga menjadi pekerja bangunan. Hingga pada akhirnya dua sahabat saya yang telah memperkenalkan saya dengan platform ini, mereka adalah @pojan dan @adilvakhri. Mereka adalah orang pertama yang membantu saya melakukan registrasi di Steemit.
Saya bergabung steemit pada tanggal 3 agustus 2017 lalu, hingga saat ini hampir selama 6 bulan lebih saya sudah berada diplatform steemit ini. Pada awalnya saya sempat kebingungan bagaimana cara mengelola akun saya nantinya. Setelah saya diterima di Steemit ini, saya langsung membuat post pertama saya tentang perkenalan. Saat itu saya mendapat upvote mencapai 4 $ lebih, saya langsung tersenyum pada saat itu. Pada saat pertama, saya selalu aktif mempublikasikan hingga tiga post setiap harinya meskipun hanya memperoleh 0,002 $. Kini hari-hari saya telah saya berikan untuk mengelola akun saya di steemit. Setiap hari saya menghabiskan waktu selama 6 jam lebih untuk mengelola akun saya ini. Pada bulan pertama, Steemit telah merubah kondisi keuangan saya, saya memperoleh sekitar 50 SBD. Saya terus menabung di akun bittrex saya dengan melakukan penukaran antara Steem dan Steem Dolar begitu pula sebaliknya. Setiap perolehan Reward dari steemit sya selalu melakukan hal itu, menabung dan terus menabung.
Bagi saya, platform Steemit telah mampu merubah kondisi keuangan saya. Saat ini saya merasa senang bisa memperoleh penghasilan melalui tulisan di platform ini. Ini adalah salah satu platform penghasil blockchain terbaik didunia. Saya merasa sangat senang bisa menjadi salah satu penulis lepas disini. Melakukan semuanya dengan mudah, saya bisa bekerja kapan saja dan tanpa perlu memikirkan busana apa yang harus saya pakai. Saya hanya butuh satu hand phone android, kemudian menulis dan mempostnya disini. Cukup mudah sekali, setiap kali memperoleh reward saya selalu tersenyum dan merasa bangga terhadap apa yang sudah saya dapatkan disini.
Apa Yang Saya Lakukan ?
Saya termasuk salah satu pribadi yang terobsesi untuk melihat post-post yang sedang trending. Setiap mendapatkan hal-hal baru disini saya selalu menyempatkan waktu untuk membaca dan berkomentar pada setiap post mereka. Mengikuti beberapa orca di steemit adalah sudah menjadi hal yang sering saya lakukan disini. Awal Desember 2017 dalam sebuah post dengan taq #motivation saya mengikuti sebuah akun yang bernama @rok-sivante. Saya terus meluangkan waktu untuk mengikuti post dia, saya juga sempat kebingungan untuk memahami isi tulisan yang berbahasa inggris itu. Jujur, saya bukanlah orang yang pandai berbahasa inggris. Tulisan yang dibuat @rok-sivante berisikan berbagai macam kalimat yang memberikan pertanyaan-pertanyaan, motivasi dan terbilang cukup kontroversi. Bodohnya saya, saya harus menggunakan google terjemahan untuk menerjemahkan tulisan dia. Hal ini kemudian membuat saya untuk mempelajari bahasa asing terutama bahasa inggris. Kualitas komunikasi saya mulai di uji saat pertama kali saya berkomentar dalam post dia. Inilah awal-awalnya saya memutuskan untuk memperbaiki bahasa inggris saya.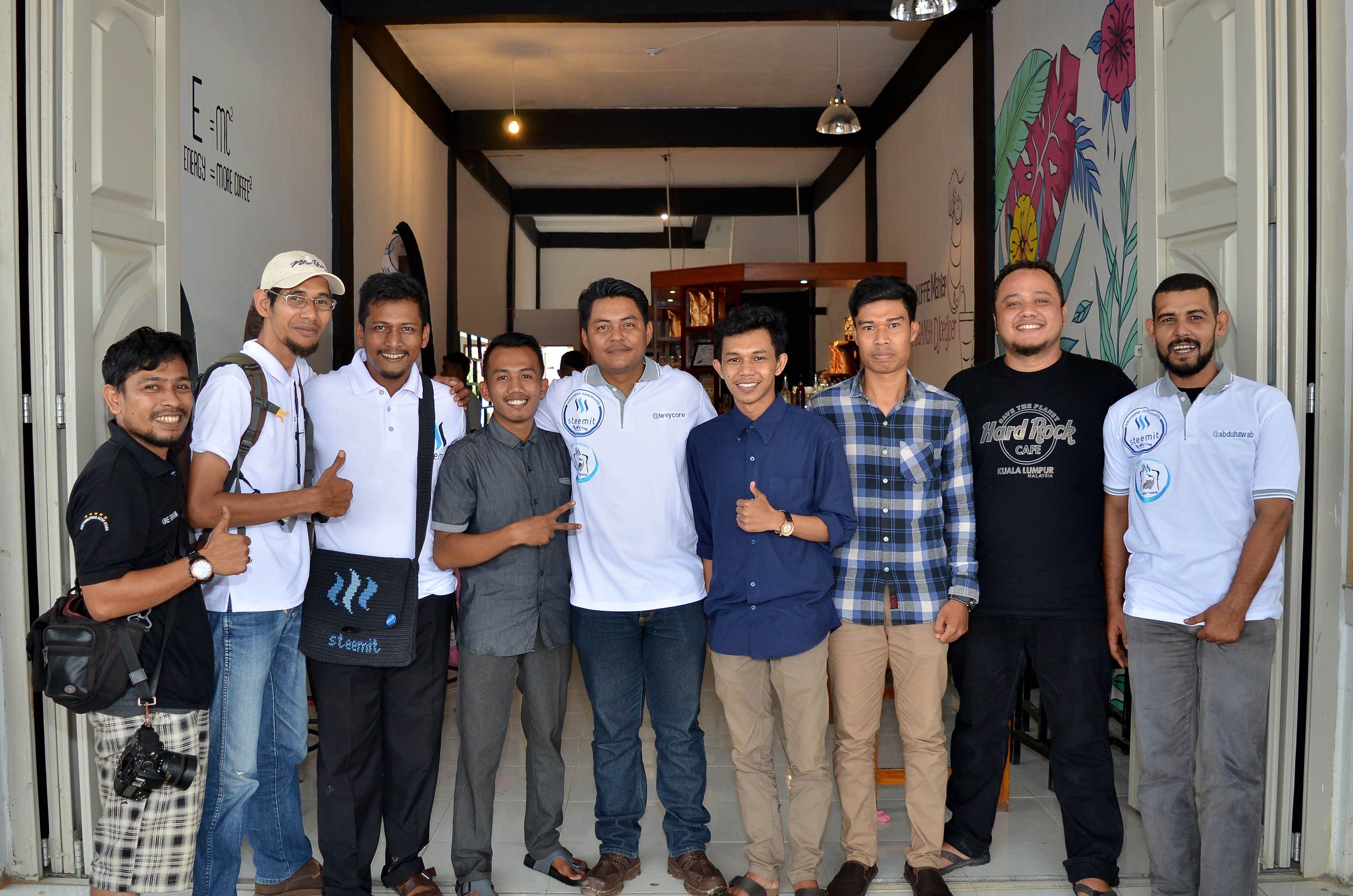 Saat pertama kali bergabung diplatform ini saya berkeinginan untuk berinteraksi dengan orang-orang dari berbagai Negara. Berbagai cara mulai saya lakukan untuk memperbaiki bahasa inggris saya agar saya dapat melakukan komunikasi dengan orang-orang lain meskipun terkadang sesekali saya tetap menggunakan google terjemahan. Cara berkomunikasi yang saya lakukan adalah dengan menyapa di kolom komentar mereka. Berkomentar adalah salah satu cara yang paling mudah untuk berinteraksi dan mendukung setiap orang yang ada di Platform ini. Dengan saling menyapa dan membangun komunikasi di sini saya telah mampu membuka jaringan dengan beberapa orang dari Negara lain. Mendapatkan respon balik dari mereka atas komentar saya, membuat saya merasa senang dan dihargai. Selain itu, cara berkomunikasi yang bisa dilakukan adalah dengan cara mempublikasikan tulisan saya kepada orang-orang lain. Sama sekali saya tidak merasa enak apabila komentar yang saya berikan adalah omong kosong. Untuk itu saya berusaha memperbaiki kosa kata dan tata cara berkomunikasi dengan mereka.
Saya Mulai Menjadi Bagian Dari Komunitas
Tahun 2018 ini adalah tahun yang sangat menyenangkan bagi saya, melalui platform ini saya telah menemukan komunitas dan perkumpulan baru. Selain untuk berkarya dan mendapatkan reward, steemit telah memberi jaringan komunitas baru bagi saya. Saya adalah salah satu steemian yang tergabung dalam Komunitas Steemit Indonesia. Komunitas ini di pimpin oleh @levycore dan @aiqabrago. Komunitas Steemit Indonesia adalah salah satu komunitas yang mewadahi steemians dari Indonesia untuk berkembang di Platform ini. Menjadi bagian dari komunitas adalah salah satu hal yang sangat menyenangkan. Banyak hal yang telah saya dapatkan saat saya menjadi anggota dari komunitas. Saya melihat perkembangan yang terjadi pada diri saya, mulai dari jaringan hingga dukungan untuk berkembang. Setiap mempublikasikan post, saya selalu mendapatkan dukungan upvote dan komentar dari komunitas. Komunitas ini pula telah membuat cara berkomunikasi saya semakin membaik. Saya mulai merasakan kepercayaan diri saat bertemu dengan orang-orang lain di komunitas ini.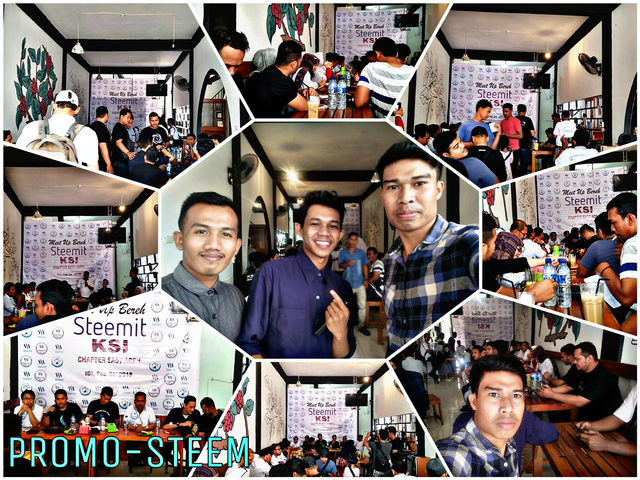 Berkarya dan berjuang secara sendiri adalah bukan pilihan yang tepat. Dengan kekuatan komunitas kita akan lebih mampu untuk berkembang dan mengenal hal-hal baru diplatform ini. Saat ini, komunitas kami sedang aktif mengadakan kegiatan #meetup dan #promo-steem keseluruh daerah di Indonesia. Saya selalu menyempatkan diri untuk mengikuti #meetup. Selama bulan januari hingga februari saya telah mengikuti sebanyak 3 kegiatan meetup. Mulai dari sekarang saya akan lebih aktif mengikuti meetup untuk menambah ilmu dan pengetahuan saya. Melalui komunitas saya telah mengenal banyak orang yang belum pernah saya kenal sebelumnya. Ini adalah perubahan terbaru yang saya dapatkan disini. Steemit telah membuka wawasan, jaringan, serta perkumpulan baru bagi saya.
Ini serasa seperti mimpi, saya bisa bertemu dan berbagai steemians didalam komunitas ini. Untuk berinteraksi langsung dengan mereka menjalin komunikasi yang baik adalah hal yang sangat perlu. Diantara beberapa steemians seperti @bangmimi @pojan @dillimunanzar @my451r @abieikram @faizarfatria saya termasuk yang berusia paling muda. Dalam hal ini tentunya saya harus mampu berkomunikasi dengan cara yang sopan dan santun. Kesuksesan saya di platform steemit tidak terlepas dari dukungan kawan-kawan dan anggota komunitas. Membangun komunikasi adalah cara yang mudah untuk menjaga kekuatan dan kekompakan komunitas. Saya merasa sangat bangga bisa mendapatakan kawan baru, menjadi pribadi yang penuh percaya diri, dan menjadi bagian dari komunitas. Saya sendiri tidak pernah sungkan-sungkan untuk berbagi ilmu dan pengalaman dengan steemians baru seperti @bangmax @kadafi @nadiasteem dan beberapa teman saya lainnya.
Pendidikan Saya Tidak Terkendala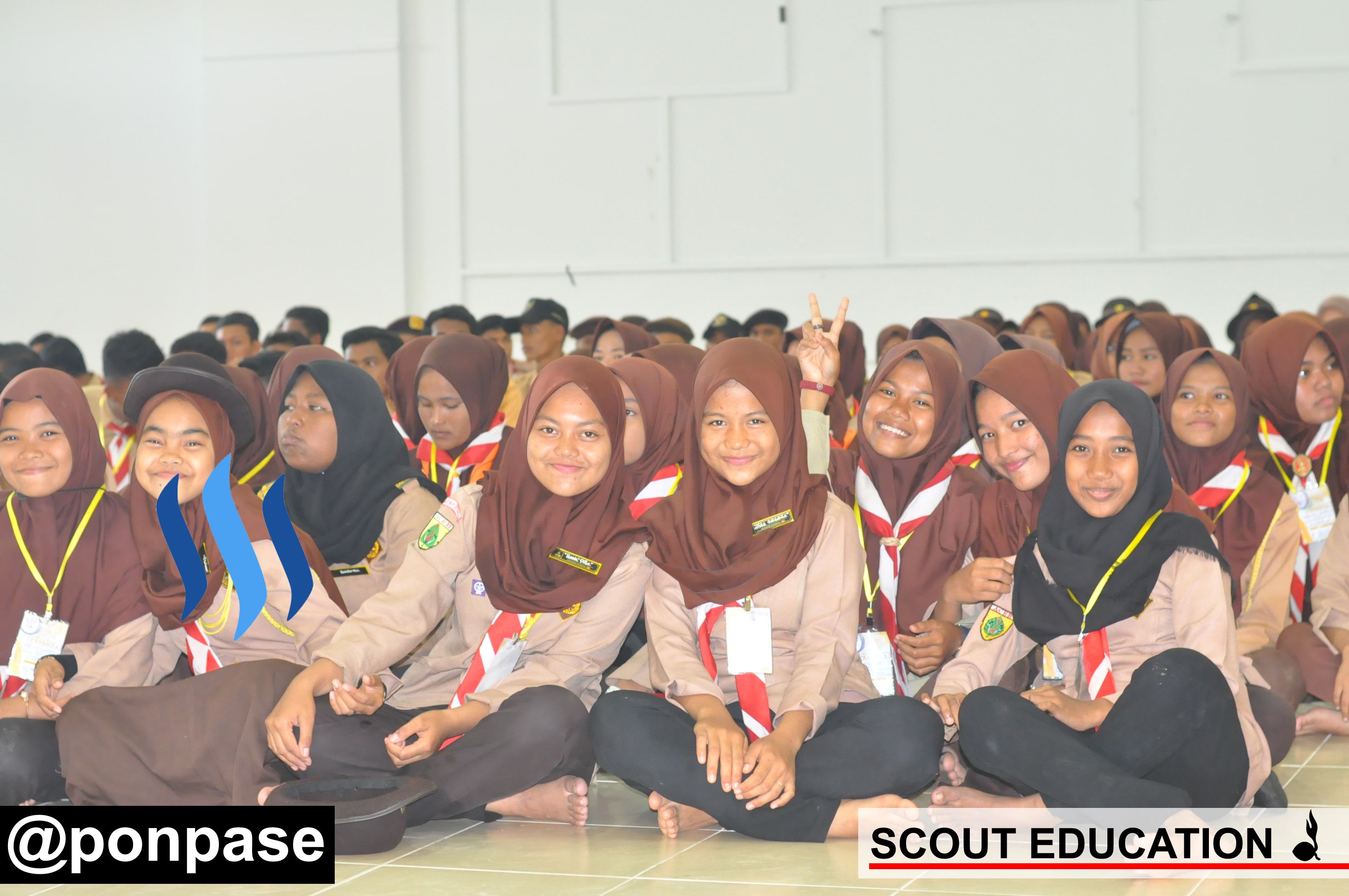 Saat ini saya sedang menempuh pendidikan di salah satu perguruan tinggi di Aceh. Menjadi seorang mahasiswa tentunya saya harus pandai mengatur semua ini, antara kuliah dan membuat tulisan di steemit. Setiap hari dari pagi hingga sore saya masuk kuliah, sedangkan malamnya saya meluangkan waktu untuk mengelola akun saya ini. Selain sibuk belajar dibangku kuliah, aktivitas lain yang harus saya jalani adalah menjadi tenaga pengajar kegiatan ektrakulikuler gerakan pramuka. Sebuah pendidikan yang bertujuan untuk membentuk karakter kaum muda. Menjadi tenaga pendidik telah memberi banyak pengalama dan pelajaran berharga bagi saya. Saya merasa senang bisa berbagi ilmu dan memberikan keceriaan dengan orang lain.
Kesibukan-kesibukan ini telah menyita banyak waktu saya untuk berinterakasi langsung dengan manusia alam disekitarnya. Menerapkan ilmu manajeman yang baik adalah salah satu cara yang sedang saya jalani dalam hidup saya. Biasanya saya meghabiskan waktu sekitar 2 jam untuk menulis dan 4 jam untuk berinteraksi dengan orang lain diplatform Steemit. Sebagian biaya kuliah saya bersumber dari penghasilan di Steemit. Setiap semester saya tidak perlu pusing untuk memikirkan biaya kuliah. Steemit telah merubah segalanya,memudahkan, dan melancarkan ekomomi saya.
Tahapan Selanjutnya
Perjalanan saya di Steemit belumlah berakhir, masih banyak pekerjaan rumah yang harus segera saya selesaikan. Salah satu pekerjaan rumah yakni, melakukan promosi steemit kepada orang-orang lain disekeliling saya. Sasaran utama saya adalah para kaum muda. Kaum muda dikenal sebagai penerus generasi untuk masa depan. Mereka akan menjadi creator dan mengembangkan bakatnya melalui platform steemit ini. Saya mengajak kita semua untuk terus menjadi inspirator, Promotor dan memberikan hal-hal positif di platform ini.
"Steemit telah membuat banyak perubahan dalam hidup saya, di antaranya :
Kondisi keuangan dan ekonomi mulai membaik.
Saya bisa berkenalan dengan orang-orang lain yang berbeda bahasa.
Mendapatkan kawan, sahabat dan keluarga baru.
Wawasan dan bakat menulis saya semakin terasah.
Terima kasih telah membaca dan mendukung saya.
Jika anda mempunyai inspirasi seperti saya, silahkan share dengan mengikuti kontes ini
Thansk To @pojan @bangmimi @adilvakhri