Today, when I was reading some of the articles from my feed, I found an article by @trumpman where he mentioned about his investment on LEOMM. This is something that I really wanted to do long back. After reading that article, as I also had that thought for a long time, I immediately went to the market and purchased some mega miners for me. I have seen many people investing so much on miners. I have also seen it turning out fruitful for many people. I would say that it is one of the best passive income that a person can have. But investing in the right miner is important. In some communities, miners play a vital role because of the limited supply and in some communities they are shit because of high supply.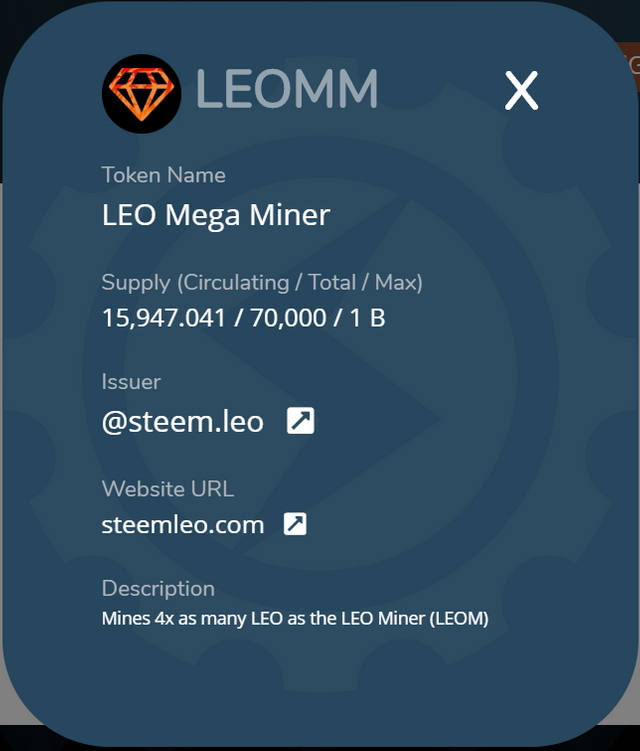 SteemLeo is one such community where miners are distributed in abundance. I did not like that idea at all because the more the supply is, the mining opportunity becomes less. But I have a reason why I still wanted to purchase some miners. I have always admired the Steem Leo community from day 1. Especially for the fact that they have been burning lots of tokens along with the supply. Steem Leo is one of the tribes that are really focusing on the growth of the tribe. Burning is an important criterion for any tribe to grow. In that way, I always admire Steem Leo. They also display some pretty good stats on the website as to how much burning they have done so far.
One thing that really admired me and pushed me hard to buy the tokens was the fact that every month there is an increase in the number of LEOMM token burned. @trumpman showed a good comparison between the previous month and the current month. As the number of miners is reducing every month, I personally feel that it is a good opportunity to invest today on LEOMM. I bought 15 LEOMM today for 6 STEEMP per miner token. I have staked them immediately. I'm not sure how much it is going to yield me every day. But I feel, it is definitely a good value for investment for the future.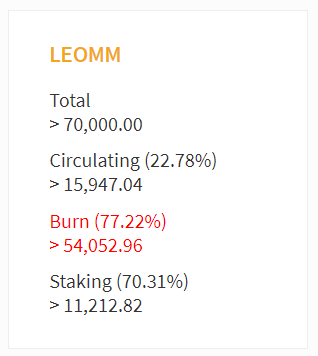 I don't have a huge LEO token stake except for the one that I received as airdrop from them. Apart from that, I have been receiving a few LEO tokens from my curation and post rewards. I have not sold anything in the market and have staked them for good. I'm hoping to see the community grow well in the future. I'm sure these mega miners that I have purchased now are also not going to give any great super income now because I can see that I have around 11,000 miners staked by others which are going to reduce my chance to get good returns. But it might turn out well in the near future.
Articles about investments are always attractive to anyone. There are many investors out there along with contributors. Not everyone is good at writing articles and grabbing some rewards. Doing investment and reaping some rewards from that is also another strategy that works very well on Steem Blockchain. Considering all these factors, I think it is going to be a good investment to stay with the Steem Leo community and grow as they grow.
But, I do always have a concern about all these steem tribe communities. The trending page is still not very great. We tend to see only the regular people who farm from the tribe every day. Sometimes the articles of new people are not recognized and boosted with bigger rewards. Most of the time the users who have high stakes of the tribe token are always on the trending page of each tribe. Sometimes it is good but sometimes it is really very bad. But I have to tell that this is definitely better than the previous trending page that we used to have on the Steemit interface. Let's hope for it to get better in the future.
Disclaimer: Please don't take this as failproof financial advice. I'm just sharing my thoughts and experiences. Please do your own research before investing.