I was looking over my 'un-stackable' stackables and chose my sugar tongs to share with everyone.
A few years ago when I first embarked on my journey of stacking silver and un-stackable silver, I set my sights on getting complete sterling silverware set for 6. Upon perusing the various patterns, I chose the Gorham Strasbourg pattern and began hunting. Of course, my hunt led me to the LCS and eventually to eBay. I worked on various parts of the place settings, and of course, that led to extra table pieces. I wanted a sugar bowl and creamer set, but then needed sugar tongs to go with it (even though really, not too many people use sugar cubes anymore, lol).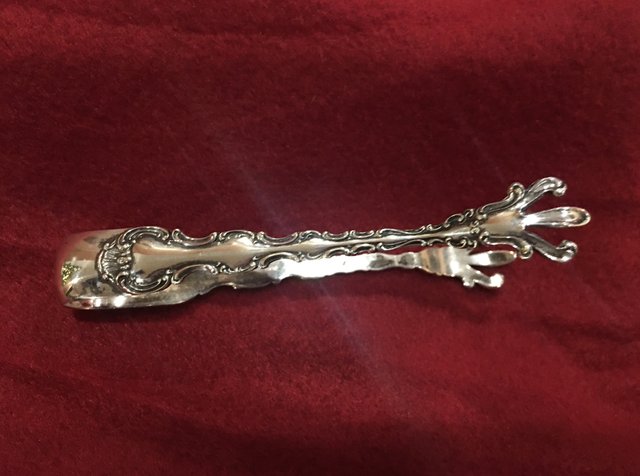 I found this lovely little piece; my Gorham Sterling Silver sugar tongs. It has the ornate Strasbourg pattern and has delicate looking 'feet' to pick up the sugar cubes with.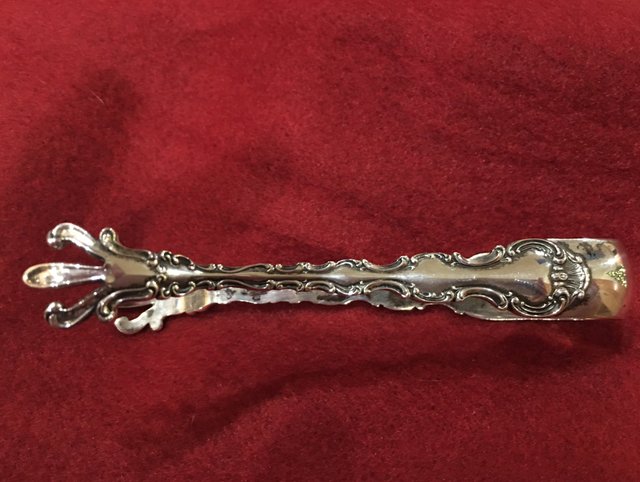 Inside the tongs are the words' Gorham Sterling'. The best that I've been able to find out about this is that they call it 1897, but nowhere on it can I find any indication that this is the year these were created.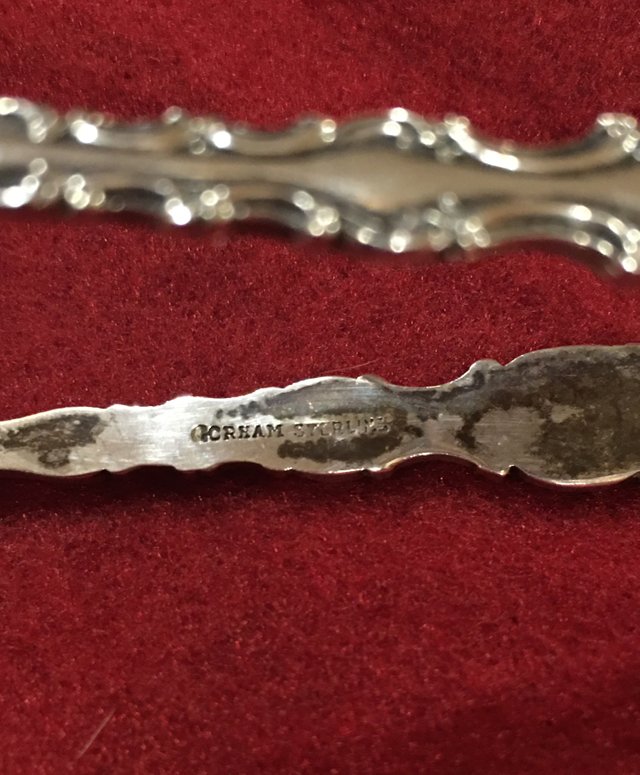 Someday, I would love to get my hands on an entire sterling silver place setting (dinner plate, salad plate, etc) but the last partial set I came across was well over $5K, so it might be a while before that happens. It wasn't Gorham Strasbourg either; for that matter I'm not sure Gorham Strasbourg had sterling place settings. They did have a complete china setting that went with the Strasbourg design, but that too is a bit pricey if not impossible to get a hold of.
So for now, I'll just keep adding what I can to my 'sterling silver dinner table'. Thanks for stopping by! Please leave any comments below and have an awesome day!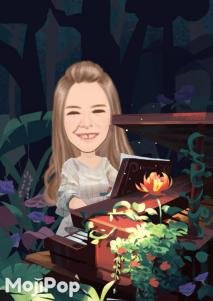 @elizabethbit is a member of #ladiesofssgforeva
a sweet group of lady stackers of SSG
---
Posted via Steemleo | A Decentralized Community for Investors