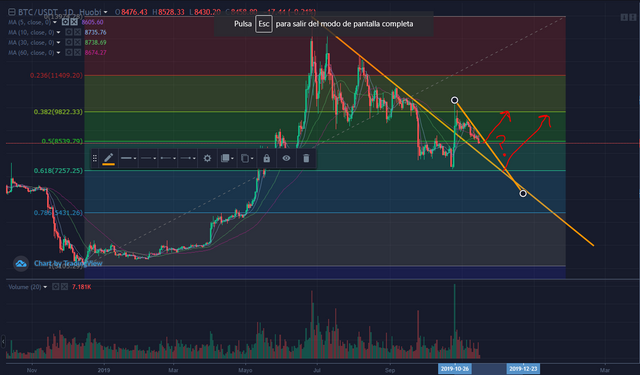 Well, to be fair, my last prediction wasn't very accurate. It seems that the movement we expected from the BTC to the rise is being made to beg more than we would like, but so is the market friends!
As I see it the situation can only be resolved in two ways. Either there is a rebound in the very short term or we will go to the around 7000 where the next level of Fibonacci recession is.
What do you think friends? Can I be wrong? That's for sure, but, what other possibilities do you see.
Greetings.