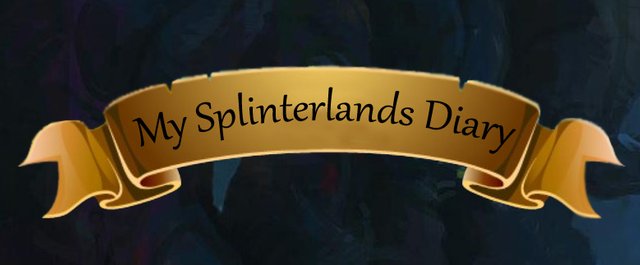 Before I started my Daily Quest I changed my Lord of Fire (gold) to DEC. Directly spent the DEC to buy gold and legendary potions. Hopefully this will bring me some interesting reward cards. Also bought three Orbs. Sadly there was nothing special inside. You can find the cards below.
Now lets talk about the Daily Quest. My mission was to "Defend the Borders". So I had to win five battles with the Life Splinter. What can I say? I dominated my opponents. Didn't loose one match with Life. Needed only 22 minutes and seven fights to complete the Quest. See my rewards below.

Bevor ich das heutige Daily Quest in Angriff genommen habe, tauschte ich meinen goldenen Lord of Fire gegen DECs, welche ich direkt gegen Gold- und Legendarytränke eingetauscht habe. Hoffentlich komme ich so an einige interessante Reward-Karten. Drei Orbs habe ich auch noch gekauft. Leider war nichts Besonderes dabei. Die Karten seht ihr unten.
Jetzt kommen wir zum Daily Quest. Meine Aufgabe war es, die Grenzen zu verteidigen, also fünf Kämpfe mit dem Life Splinter zu gewinnen. Was soll ich sagen? Heute habe ich meine Gegner dominiert. Ich brauche lediglich 22 Minuten und 7 Kämpfe, um alles unter Dach und Fach zu bekommen. Dabei habe ich kein einziges Match mit dem Life Splinter verloren. Meine Rewards seht ihr unten.

League: Champion III
Reputation: 4130
Total fights: 7
Victorys: 5
Defeats: 2
Draws: 0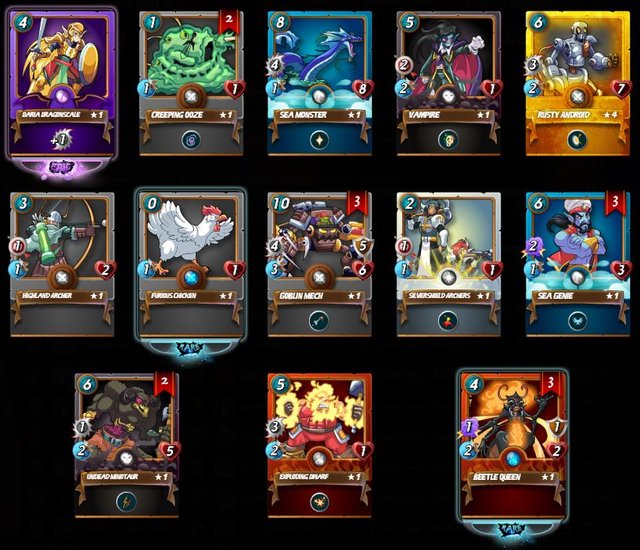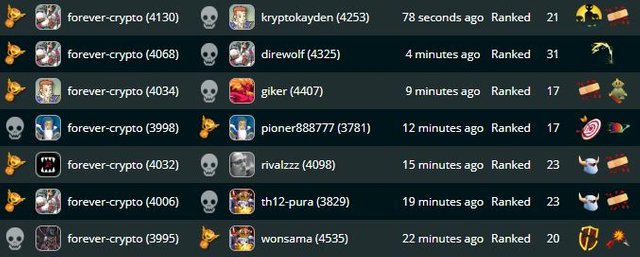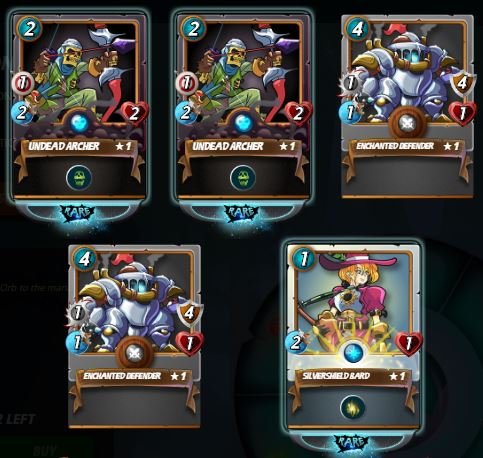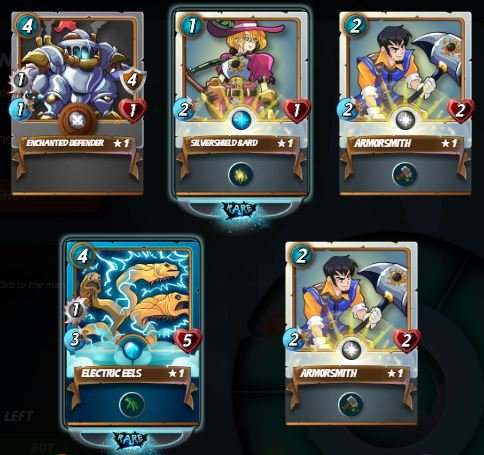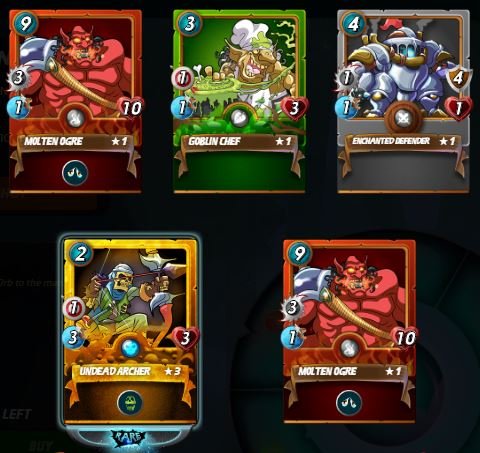 !!! Steem on my Monsters !!!