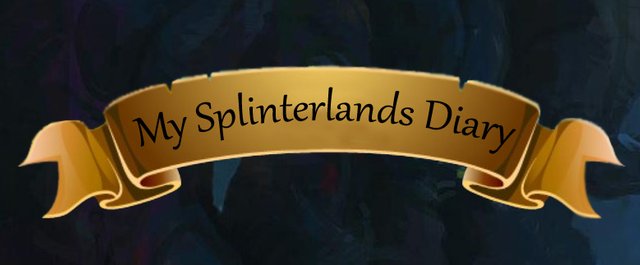 My Daily Quest mission for today was to win 3 matches without using neutral monsters. The session started with four victorys - two with Life, one with Earth and one time my opponent left the battle field. The following fight went to my opponent before I could win another four battles and step up to Champion III. Now it became an up and down and after 111 minutes I still didn't win one fight without neutrals. Looked like the longest session ever and it became true. Than the moment came I felt back to Diamond I. After three hours there was still no victory without neutrals but I had enough DEC to buy an Orb (see the cards below). Incredible... after nearly four hours I could win my first fight relevant for the Daily Quest. But everything went worse and worse. From now on I felt like there is no concentration left. I was so happy when I could claim my Daily Quest rewards after 55 battles. See them below.

Meine heutige Daily-Quest-Mission waren 3 Siege ohne den Einsatz neutraler Monster. Die Session begann mit vier Siegen - zwei mit Life, einer mit Earth und ein mal verließ mein Gegner das Schlachtfeld. Die folgende Begegnung ging an meinen Gegner, bevor ich mit vier weiteren Siegen in die Champion-III-Liga aufsteigen konnte. Jetzt wurde es zu einem Auf und Ab und nach 111 Minuten hatte ich noch immer keine Kampf ohne neutrale Monster gewonnen. Es sah aus, als würde es die längste Session ever werden, und so war es am Ende auch. Dann kam der Moment, in dem ich wieder in die Diamond-I-Liga zurück fiel. Nach drei Stunden hatte ich noch immer keinen Kampf ohne Neutrale gewonnen, aber ich hatte genug DEC für ein Orb angesammelt (die Karten seht ihr unten). Unglaublich... nach fast vier Stunden konnte ich den erste Quest-relevanten Sieg einfahren. Dennoch lief es überhaupt nicht gut und ich merkte, wie keine Konzentration mehr da war. Ich war sowas von froh, als ich nach 55 Kämpfen endlich meine Rewards claimen konnte. Ihr könnt sie unten sehen.

League: Diamond I
Reputation: 3500
Total fights: 55
Victorys: 24
Defeats: 31
Draws: 0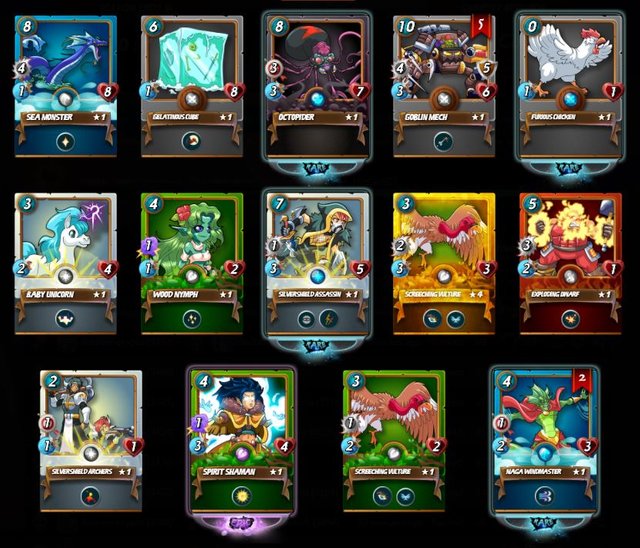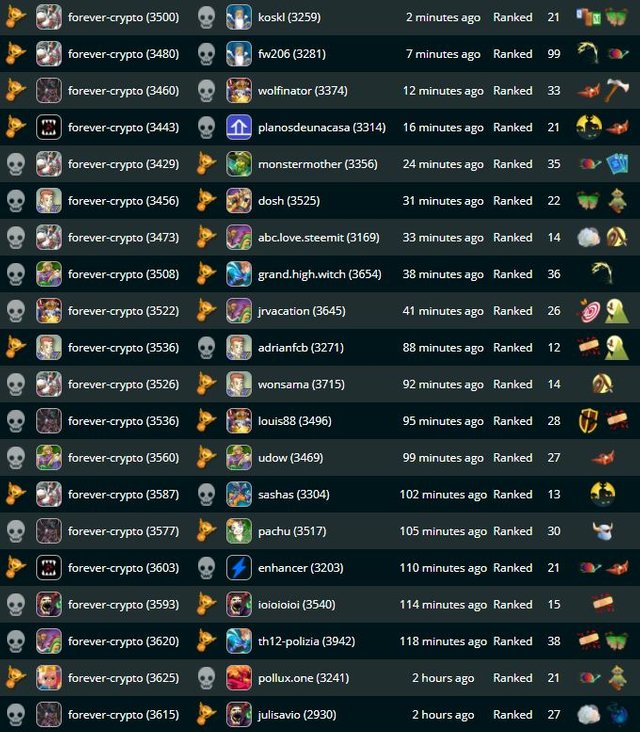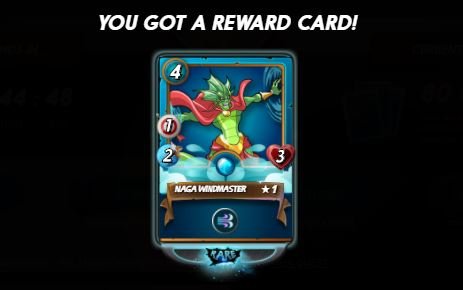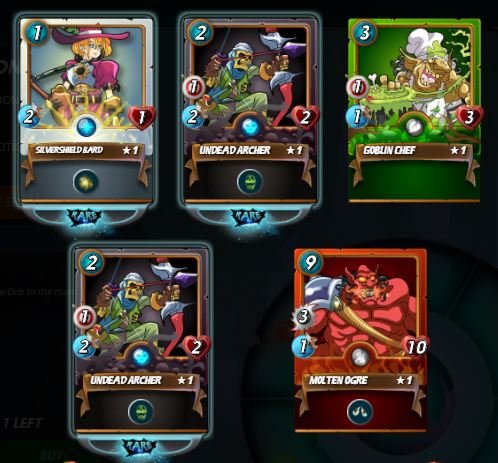 !!! Steem on my Monsters !!!