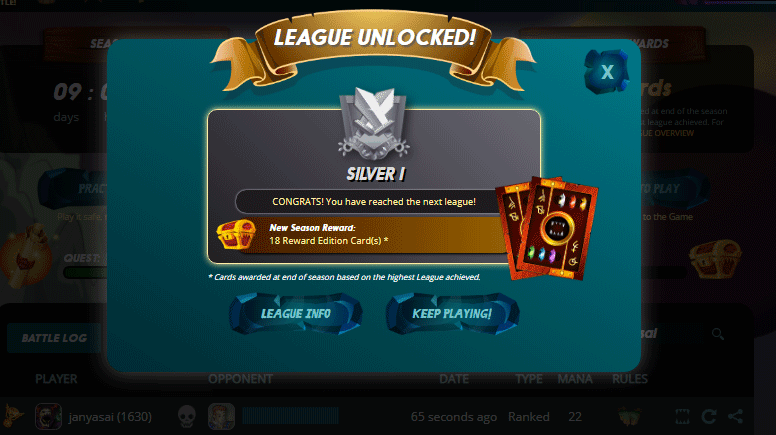 This is a short report of my progress on steemmonsters game play, for the new season, I just made up to silver I rank.
There is 9 more days to play and this season will be ended, this is the new record for this season.
As I do not have much time to play today!
Just play to past the daily quest and get the reward card, on the way, I just earn the new rank, silver I.
That's all for today ...
Bye ...
Upvote
Follow
Resteem

footer created with steemitboard - click any award to see my board of honor