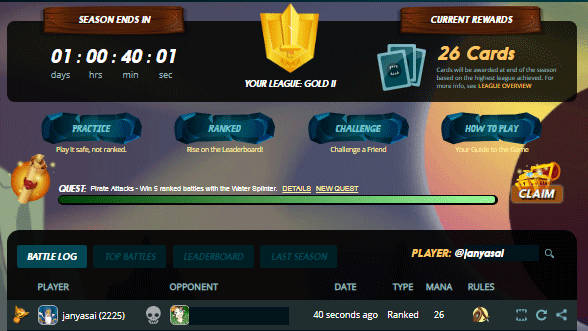 Steemmonsters battle records report at date 29/09/2019, it takes around 23 turns to finish my daily quest today!
Hi everybody,
About 1 day to go for this season to finish, and will be rewards with season rewards card!
This post is about keeping track on my battle records and what card I use recently!
This is my current stats. 😊 😊 😊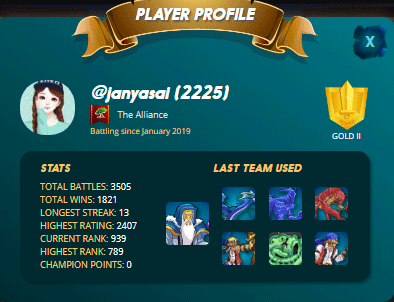 And this is my today battle records ..... 😱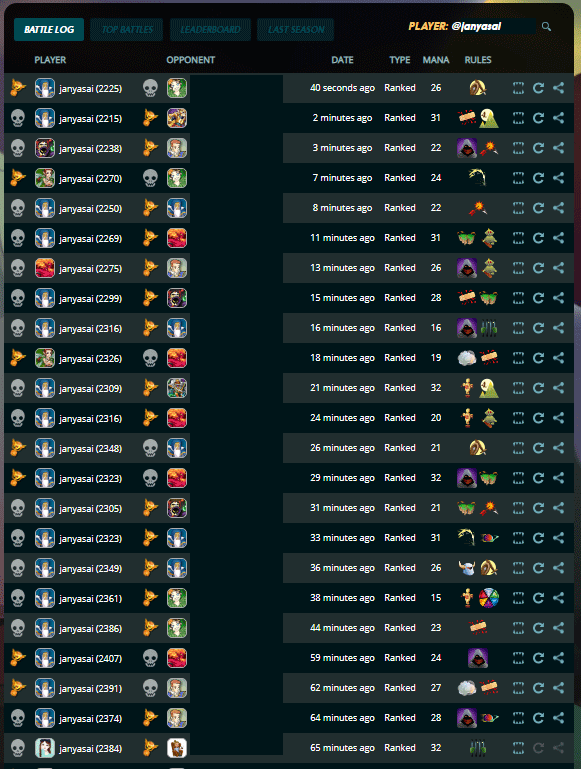 The keys for easy win are :
Have higher level card as possible.
Read game rule and strategize accordingly.
That's all for now. 😊
Have a nice day!
Upvote
Follow
Resteem

footer created with steemitboard - click any award to see my board of honor