Counting days to get my surgery, last friday mom and i decided to have an italian dinner in a famous international franchise italian restaurant, Pizza Hut.
The restaurant was located on the 1st floor of Blok M Plaza, South Jakarta.
How it looks like from outside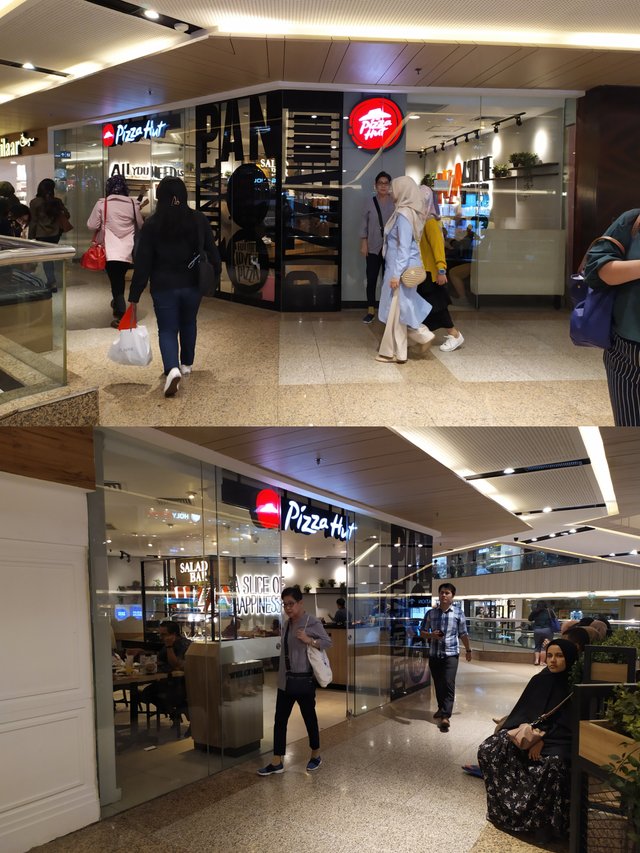 The dining area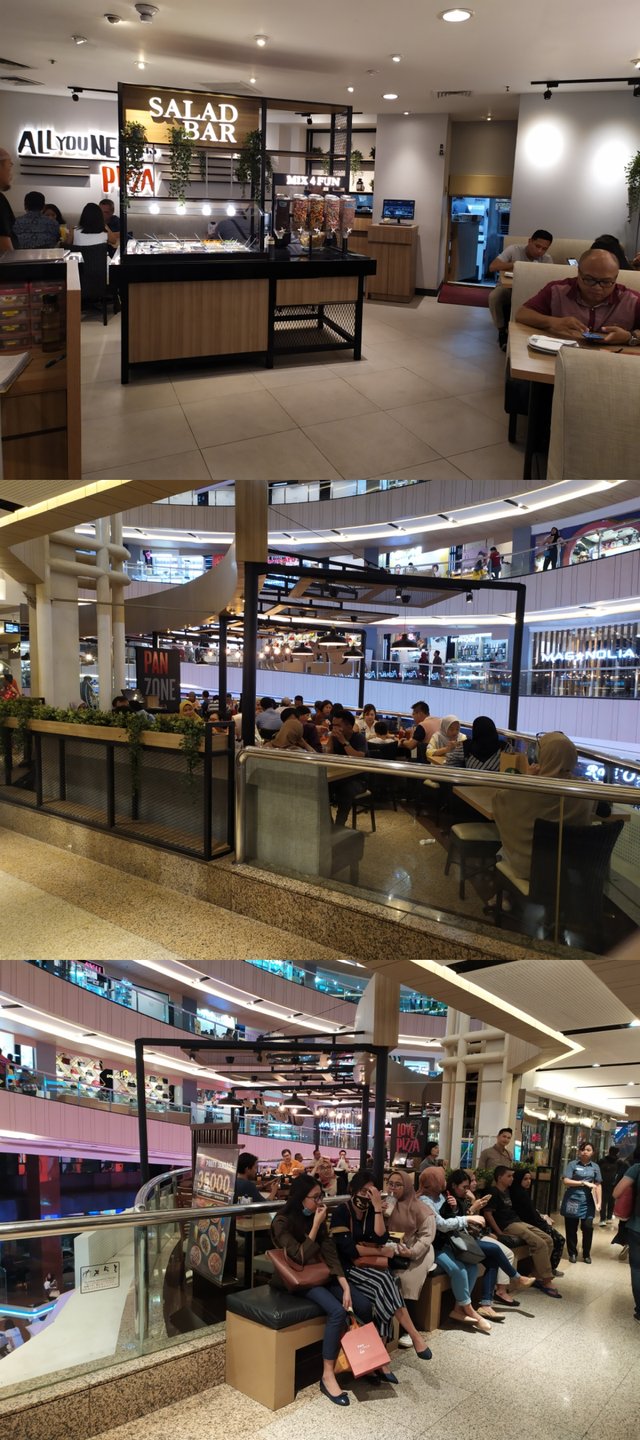 It had a large dining area with outside and inside the restaurant's area, but the restaurant is always crowded and full of customers. We like to have dinner inside cause it is near the salad bar. You could see at the chairs outside that they had many waiting list customers, then you could imagine how popular is the restaurant!
Some of the food menu

What we chose for the dinner were the package of soup & salad, beef spaghetti bolognese and also my favorite beef bruschetta.
For the soup and salad, as always we did the self-service for this. The waiter only gave us the bowls, a smaller for the soup and bigger for the salad.
First i took the soup, it was located near the salad bar.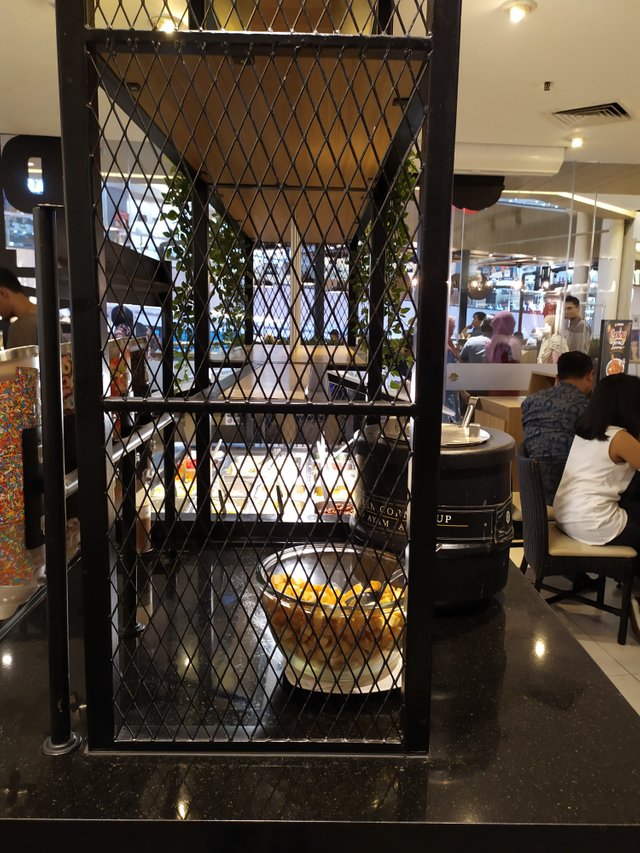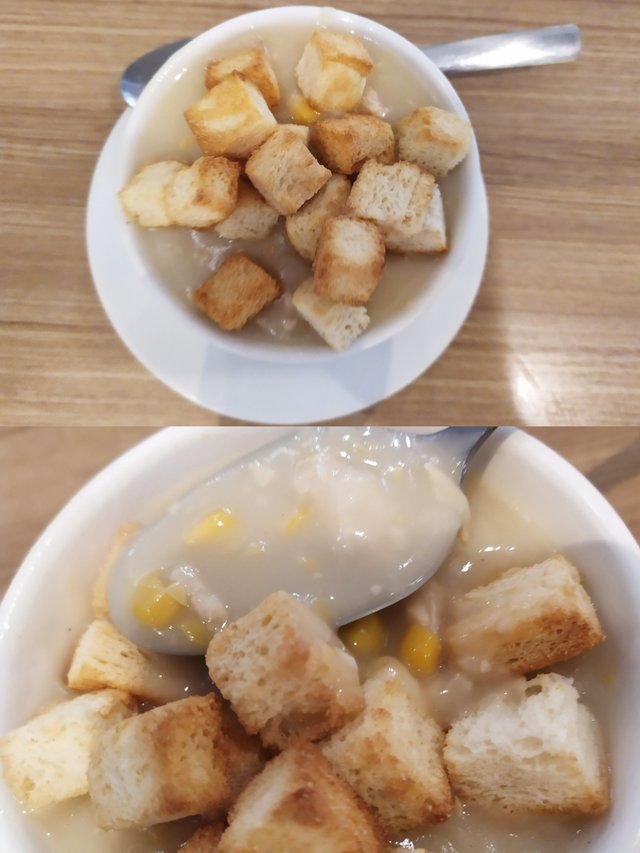 It was chicken & corn cream soup. The flavor was savory and creamy, with middle thickness. They also provided some cubes baked bread to complete it.
After i had taken the soup, the waiter came with the spaghetti.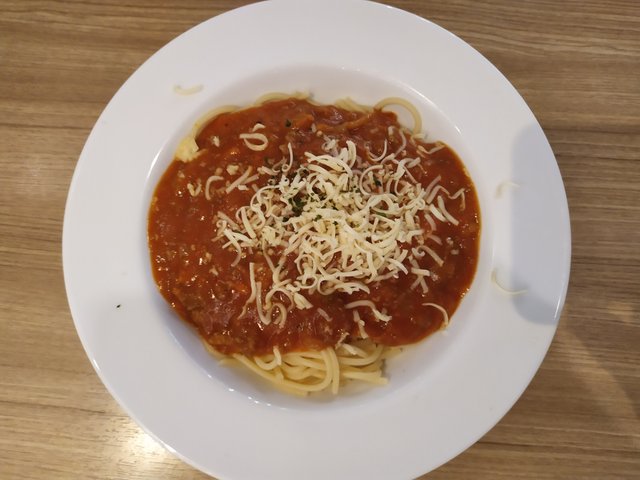 Beef Spaghetti Bolognese
As we loved, the spaghetti here was always the best with the savory and really bit of sour and sweet bolognaise sauce, the texture of perfect pasta and the spreaded cheese on its top. It was so perfect. Al dente!
After had eaten the pasta, i took the salad
Here was the salad bar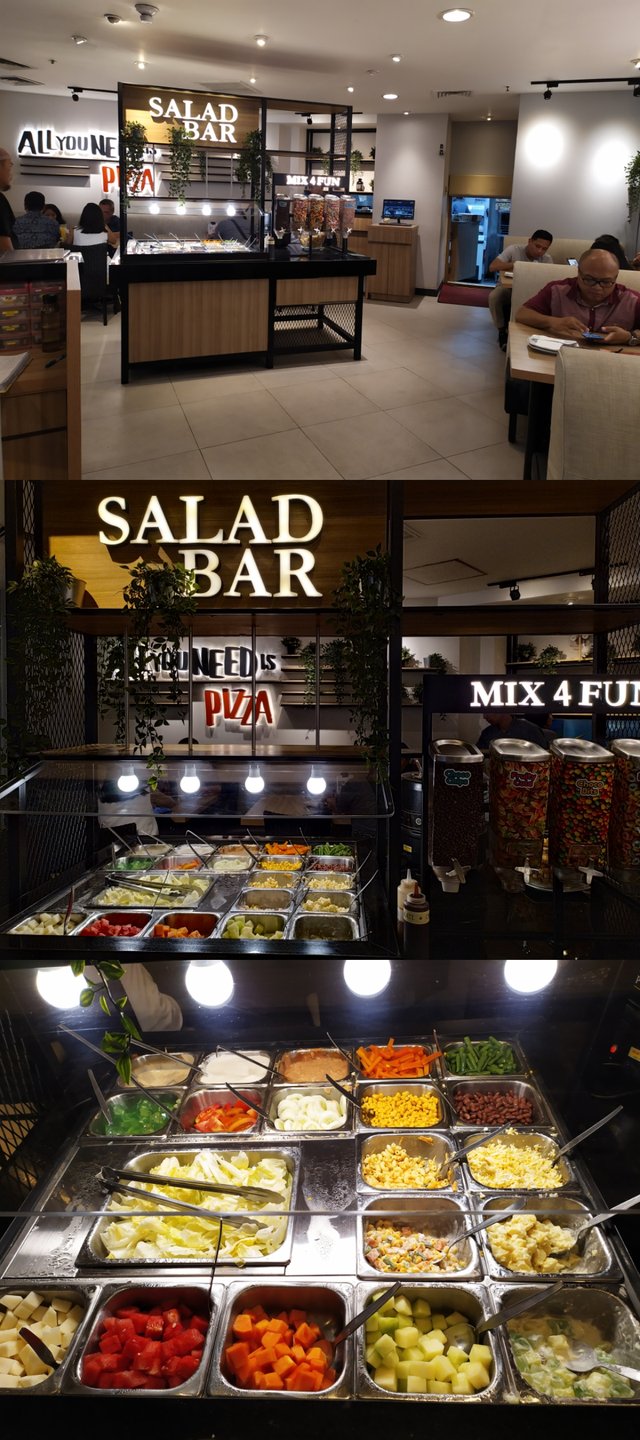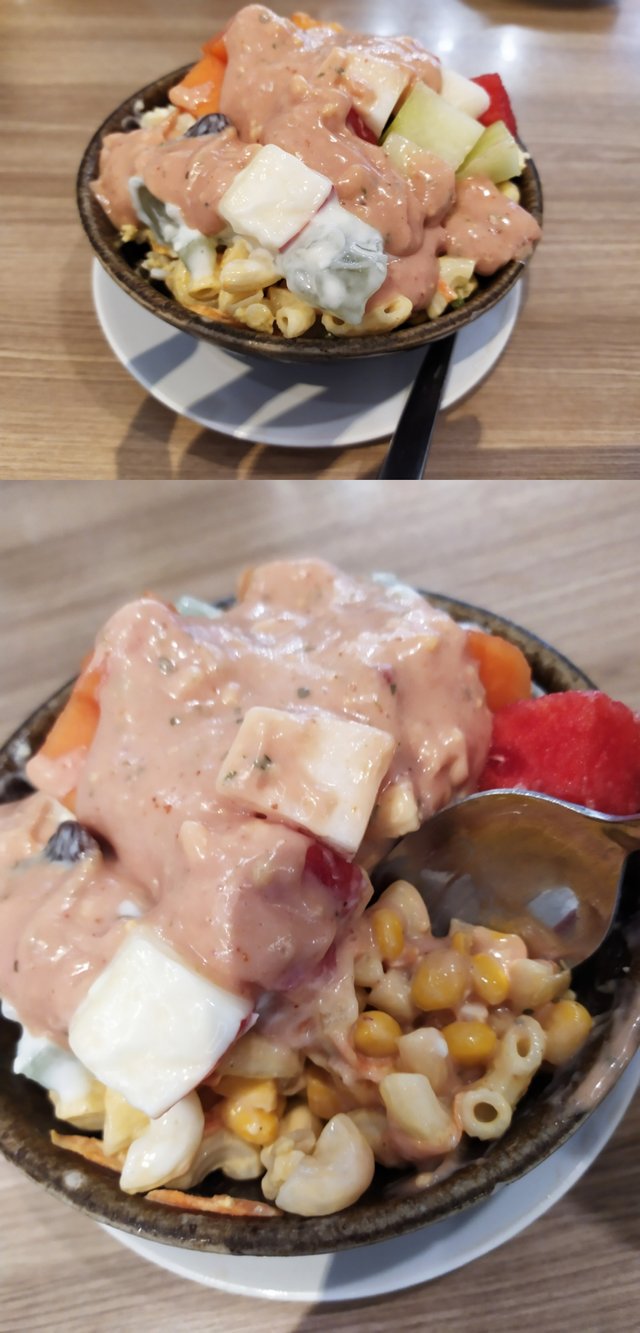 We could choose vegetables, fruits, jelly, red beans, and elbow macaroni here. They also had 3 kind of dressings, but my favorite is thousand island.
The salad they sold always had great quality ingredients. The macaroni always soft but not too soft, it was perfect. The fruits and vegetables were fresh. Jellies are so tasty and chewy. All were great.
The last menu that we ordered came after i had taken the salad,

It was beef bruschetta. A portion had 4 pieces of bruschetta. The breads were soft with thousand island sauce, some bacons and also corn on the top. Well done, they were perfecto!
It was really a great time to have dinner with my mom, so sometimes we come here when we miss the italian taste.
The Price
The money spent for all the food here was 126,000 IDR or around 9 USD but unfortunately i forgot to take a picture of it.
Here, they had many waiters but the service was just so so, but cause the taste of the food we like, we will come again here.
The Pizza Hut
1st floor
Blok M Plaza
South Jakarta
open daily 10am-10pm
---
Posted from my blog with Steem中文社区 : http://cnstm.org/blog/2019/10/30/our-last-friday-dinner-al-dente-italian/
---