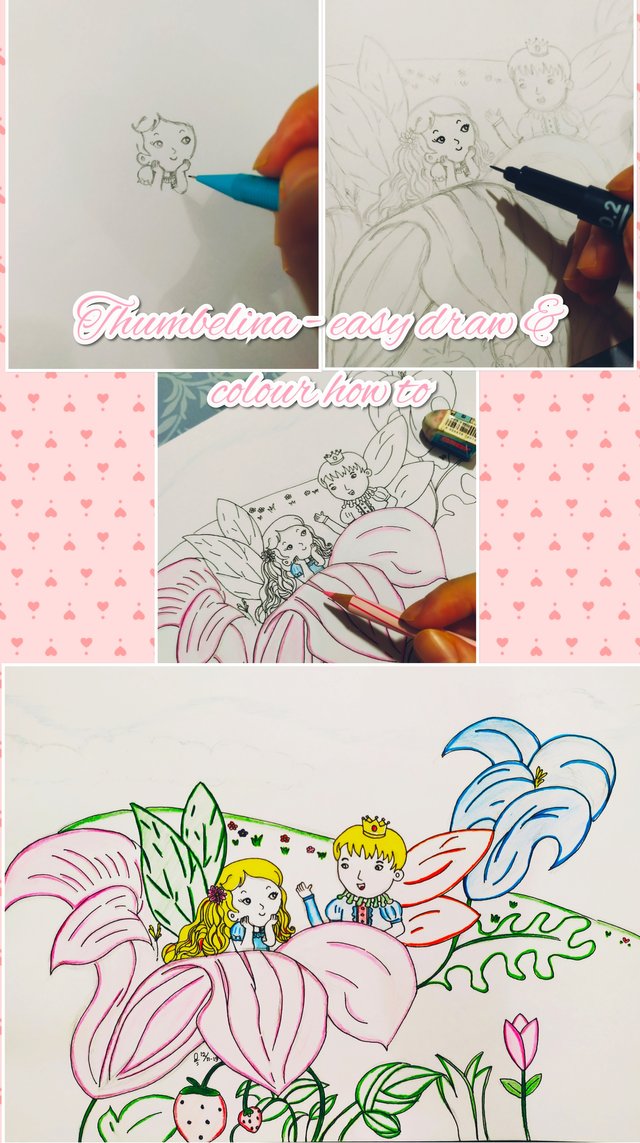 Hello, friends!
After several times i have no opportunity to draw and colour again, today i had spare time cause i couldn't get nowhere with this chicken pox, i decided to draw one of my favorite fairytale story, the little princess, thumbelina Maybe you also like the story, now let me share to you how i made this cute picture.
First you only need to prepare a mechanic 2B pencil, an eraser (in case you need it), a drawing paper, a 0.2 drawing pen, color pencils (i used staedtler luna watercolor pencil) and also some color markers.
First of all, i started to draw from thumbelina: hair, ear to the face, two small hands, and also a small flower near the ear.

Then, draw thumbelina's wavy hear near the ear, upper head and right sight. After finished thumbelina, draw lily flower where thumbelina laid. Don't forget to draw thumbelina's wings. Fulfill all the lily's petals.

Draw also two eyes, nose and mouth. After finished, draw prince's cloth and hand. Draw also his wings.

Complete the picture with some flowers, leaves, strawberries and also a flower hill.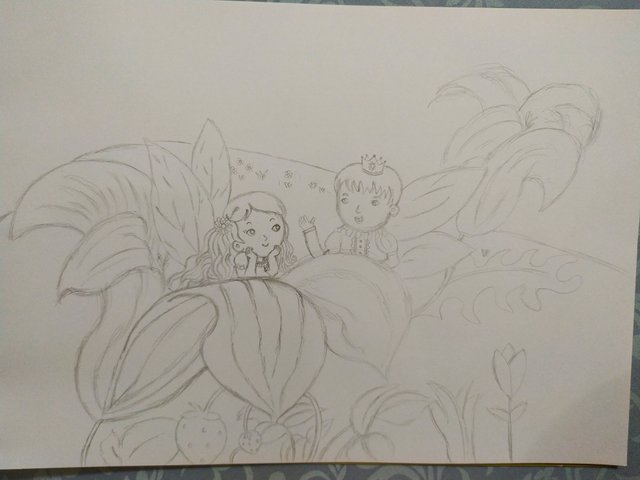 After finished the drawing, use a drawing pen to bold it all.

Combine color pencil and color marker to color the picture. You could add the clouds with blue color pencil just like me. Then it's finished. Happy drawing!

---
Posted from my blog with Steem中文社区 : http://cnstm.org/blog/2019/11/12/thumbelina-easy-draw-colour-how-to/
---