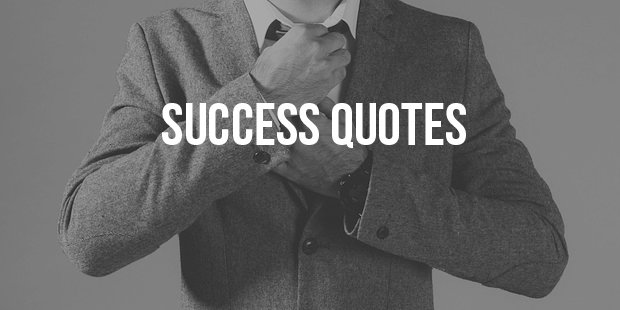 Hey Friends, Today we are sharing with you Famous Success Quotes By reading these quotes, your hunger for success will double and hope will increase four times.
These quotas will prove to be extremely beneficial especially for students because we have prepared these Quotes with the focus of Studs' Struggle and Hard Work. So my request to all friends is that you will read all of these quotations carefully.
Quote 1: Hard work and determination is the key to success.
Quote 2: Believe in yourself, this is the first secret of success.
Quote 3: To be successful, we must first believe that we can.
Quote 4: Without intense will, success is not achieved.
Quote 5: As much as big conflict, success will be as much great.
Quote 6: Success is the result of your own efforts and hard work.
Quote 7: Efforts can turn failure into success.
Quote 8: Success is linked to work. Successful people keep on moving forward. They make mistakes, but they never leave work in the middle.
Quote 9: Success is not about making mistakes, but the same mistake is not in the second time.
Quote 10: Humans may fall down thousand times, but they should try to rise higher than Thousand times, this is the only inexhaustible means of achieving success.
Quote 11: Even with hundred failures, one who tries for one hundred one times, he is surely successful.
Quote 12: Failure can never beat me if my determination to succeed is strong.
Quote 13: Some people just dream of success, while others stand up and work hard for it.
Quote 14: I never think of success I work for it.
Quote 15: Choosing any work and starting that work is half the success.
Quote 16: To be successful, the first condition is to love your work.
Quote 17: What we want to do and we are doing, it is truly success.
Quote 18: When you practice success in your mind, then you experience success in your life.
Quote 19: If you want success, stop making excuses.
Quote 20: You are successful when your dreams are bigger than your excuses.
Quote 21: Success and excuses can not go together. If you want excuses, then forget about success. If you want success, stop making excuses.
Quote 22: Success is no coincidence, it is the result of hard work, sacrifice, patience and a lot of pain.
Quote 23: Success is not a coincidence. It is the result of hard work, study, sacrifice and perseverance.
Quote 24: Success can not be achieved overnight, this is the result of hard work for many consecutive years.
Quote 25: There is no lift for success. For this you have to go through the stairs.
Quote 26: Success does not come to us, we have to go to him.
Quote 27: Whose knowledge is complete, success gives him support.
Quote 28: Success is not just more money, big post and social status. Success is also more happiness, cordial relationships and spiritual growth.
Quote 29: Success is not just what you have achieved in your life, but it is that you have motivated others to do this.
Quote 30: The secret of success - determining the goal in mind and then moving on with resolution and courage on it.
Thank you!
---
Posted from my blog with SteemPress : http://www.uniqueinspirationworld.com/30-most-popular-success-quotes-inspirational-quotes/
---