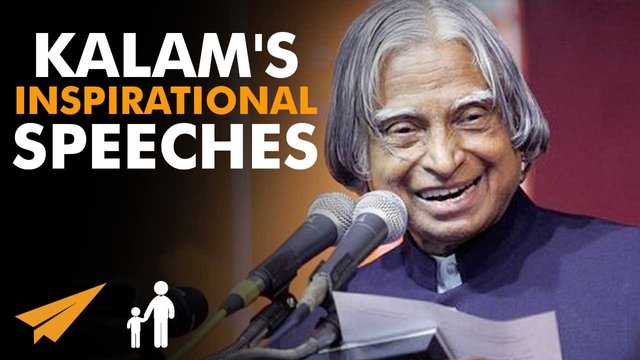 Former President Dr. A.P.J. Abdul Kalam once said -
IF YOU WANT TO SHINE LIKE A SUN THEN FIRST BURN LIKE A SUN.
If you want to shine like the sun, first learn how to burn like that sun. Friends Everyone in this world dreams, whether it is a small person or a bigger man. Because God has made this type of our self, so that he always has some dream. Some people have no sense of dreams, while some people dream of meaningless...Dr. A.P.J. Abdul Kalam speech
But these are dreams, which separate the fate of every human being. Dreams change the life of a human, make a poor person very successful and rich … So, bring a very wealthy person on the road. Success and failure, both of these words come from our dream.
Ramanujam, Albert Einstein, Stephen Hawking, such thousands of example in this world that how children, called some crippled or bewildered, became the greatest inventors of this world. These were their dreams that separated him from this whole world. Taking thousands of difficulties they established themselves in this world.
So Friends, if you have a dream and if you want to shine like this in the sky in the sky … then learn to burn like that sun. Without hard work and perseverance, nothing is achieved. If you want to top, then you will have to give up laziness. Daily wake up early in the morning, sleep late in the night, have to prepare myself that I have to top and have to be focused on this. Every thing like mobile, internet, TV, time pass buddy, your girlfriend, boyfriend, whoever distracts your attention and distracts you … they have to leave them all.
Then going somewhere, you will shine like that sun … ..
Thank you!
---
Posted from my blog with SteemPress : http://uniqueinspirationworld.com/dr-a-p-j-abdul-kalam-speech-best-inspirational-speech/
---