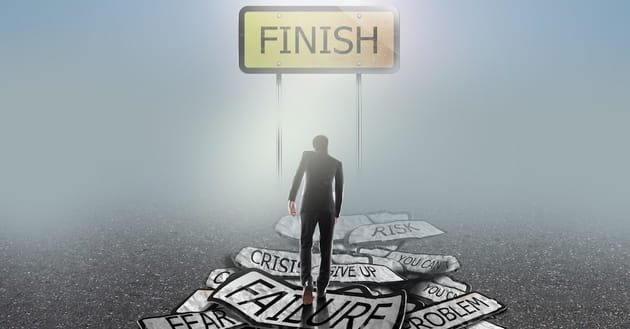 Why good people fail in life ?
There is a true rule of this world…Whatever is easily available here, Its price is the lowest. But for which to get the things people have to put in line, the price is the highest. Hey Friends, Today's topic is "Failures In Life - Why do good people fail in their lives?"
One thing that you must have heard about somebody somewhere. Hey, that man was very good but still do not know why he could not do anything in his life. So let us know some reasons why good people fail in their life?
The first reason: To Be Emotional
There is a weakness of good people that they are very emotional and most of their decisions are taken emotionally. Such people become unhappy after seeing anybody's grief, even if the front drama is not doing the same. And people understand their weakness, That's why they repeatedly blackmail them. In reality, 90 out of 100 people cheat on such emotional people. And when they get cheated repeatedly, they begin to feel depressed and start angry themselves.
Second Reason: Trying To Become Good
Because people around them always keep reminding them that you are very good. So these people do not leave any shortcomings to prove themselves good. Now the reality is that today's time is good only if you do yes in all of people talk.You will never keep your Opinion, even if someone there is wrong, you ignore his mistake.. Meaning that you have only one priority keep yourself good in the eyes of others.
Third Reason: Do not ask for your rights
Suppose, some of your friend borrowed some money from you saying that, they will return me two days. But even after two months, he did not return money. You have spoken to him twice in such a light manner, but he ignored you. Now the people who are good people, they do not believe in harassing someone repeatedly and think that when they have money it will return me. They do not care much at all, but with them this is not the first time nor has it happened for the last time. Nobody seems bad to anyone, so they never talk tightly. While this was their right If there is no shame in taking the front, you should not be ashamed to ask for your rights. That's why such people are left behind.
Fourth habit: what others think, care about it
Now there is another weakness of good people, that is what they think of them or what they talk about, it is a lot of worry for them. Someone is not saying bad about them, somebody does not understand them wrongly. These people take care of all of these things and then the thing is that they waste their lives in order to please others.
Friends, these are some of the things that happen in almost every person … who is always bent on proving myself as good.
Now my advice is that, if you want to be good … first of all, be care with yourself, Don't be emotional, but do not be emotional flowers, help others but not to please others, ask for your rights. Do not think that the front will feel good or bad, if something is wrong, do not speak for it immediately,
Like I told you at the beginning....Failures In Life
Thank You!
---
Posted from my blog with SteemPress : http://uniqueinspirationworld.com/failures-in-life-why-good-people-fail-in-life/
---