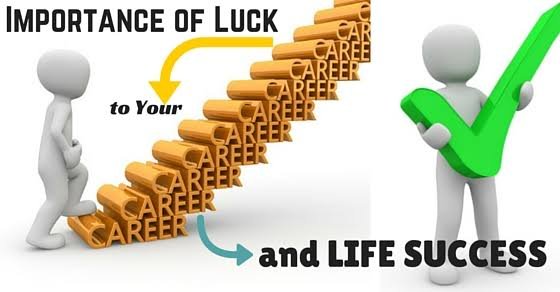 The more we ask for luck, the luck will disappoint us as much. That is why we should always put Faith in action, because the karma always provides more results than expected.
Today, 70 out of 100 people live in depression and the biggest reason for this depression is to believe more on the luck of the people. First, people see dreams, big dreams, they do not research just seem big dream, they do not want to do hard work but want to achieve everything..they always dream of victory. In their dreams Always look at us as we move forward, he is not ready for defeat or for any failure.
People live in fantasy, they like to live in the world of fantasies. Reality is in front of them but they still do not want to see it. In dream big cars, large bungalows will come and seeing all of them will make them feel happy. There is nothing to do with reality.
What happens in real, people's who are dreaming day and night. Most of them do not start work, they just dream. Now some people start work, but they have some kind of mind Not ready for failure. They have plans, but all the plans are to win. If any plan fails, then there is no plan for how to get out of it.
Even small losses or small failures can not afford, they become disturbed and depressed. Because he had never thought of this thing, he always felt it right here that his fate was very fast and whatever plans he made would be just perfect. These people become disturbed when they fall down once. Feeling weak and then gradually accept defeat.
It always happens with those who trust more on fate. But the person who trusts on his hard work is not so disturbed because he has a habit of working hard, he tries to find solutions to any problem by his hard work. If such a person ever fails, then he thinks that there is nothing to worry about - as soon as had achieved by doing hard work and will be achieved once again. Because he knows the way, he has learned to fall down.
So my friends, Do not believe too much on luck because it makes most people disappointed. Yes, trust on your hard work, because if you lose your fortune then hard work will not let you get spoiled. Your efforts will lift you up as often as you lose your fate.
Thank you!
Dear Unique Inspiration World Reader's..How do you get this "Luck Really Matter For Your Success - Inspirational Speech" If you like this Inspirational Speech….So do not forget to share this article with your friends and family.

---
Posted from my blog with SteemPress : http://www.uniqueinspirationworld.com/luck-really-matter-for-your-success-inspirational-speech/
---