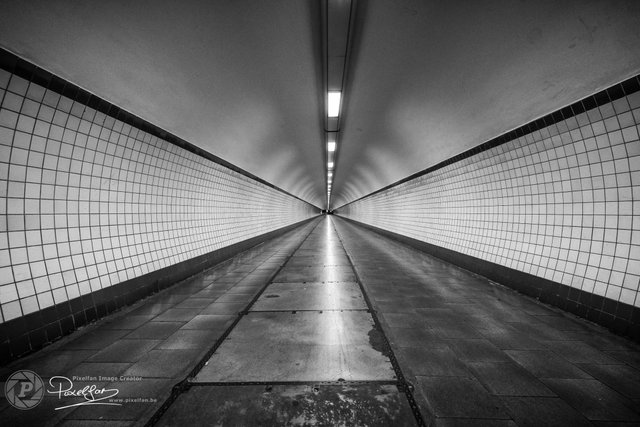 …I get depressed by all those tron-steem stories…
And you can't escape it... they keep chasing you…
Like here, for example. Today I thought: I'm tired of it, I shut down the computer and go outside to take pictures ... But because it was raining so hard (where is sun when you need him!), I had to find a covered location. What better than a tunnel would you think...
And then I saw it! They were back... those damn sock puppets in the background made sure I didn't see the light at the end of the tunnel… again!

This post is my contribution to the renewed and weekly contests of @derangedvisions with the theme "Favorite Shot". Check out his feed for the themes and rules and join the fun!
---
You liked this post?
Right you are 😉
Just follow me here on steemit or steempeak or neoxian.city or… whatever tribe you like 😉 ( @pixelfan ) to make sure you don't miss any new work. As you can see from my results on steemitboard, I do spend a lot of time here…
BTW: I will not ask you to upvote my posts… deep down inside you know you have to 😉
Curious to see my other work?
Although I spend most of my time on steemit, you can also find me in other places… just take your pick…






Posted via neoxian.city | The City of Neoxian