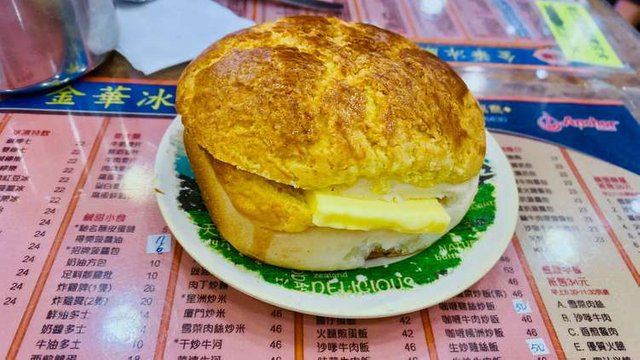 Pineapple bun is one of the most famous street food in Hong Kong. You may imagine it's a bun mixed with pineapple. Sorry! Wrong! There is no pineapple in pineapple bun! Today, I tried the most popular buttered pineapple bun in Hong Kong. It's Kam Wah Cafe.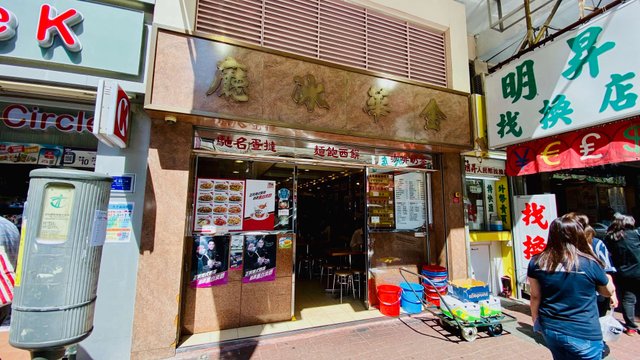 Why the pineapple bun of Kam Wah is so famous? It's because of the big size and cheap price. The best time to visit Kam Wah is at the morning when the pineapple buns are just take out from oven. Not only pineapple bun, Kam Wah also provides traditional Hong Kong food.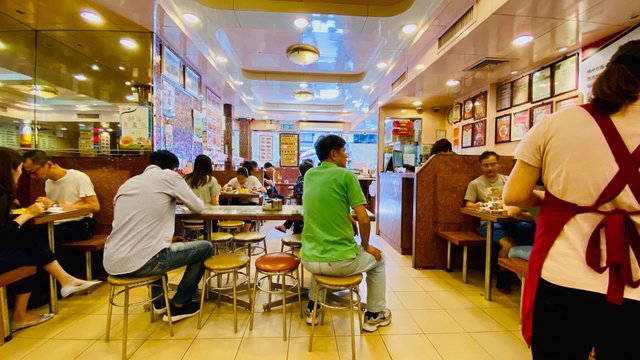 SO it's time to try the pineapple bun! Why is it called the pineapple bun? You can see from the photo that the topping just looks like a pineapple haha. The topping is made of sugar, eggs, flour and lard, which is sweet and crunch.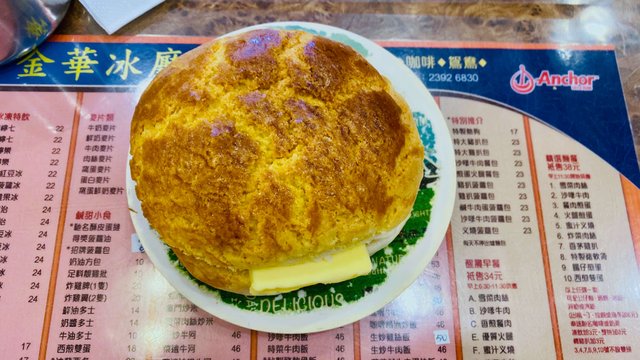 But the one I tried is not just pineapple bun. It's buttered pineapple bun and we call it Both Loh Yau. Yes, just a butter would bring the bun to a new level. You can't imagine the taste of hot pineapple bun with a cold butter.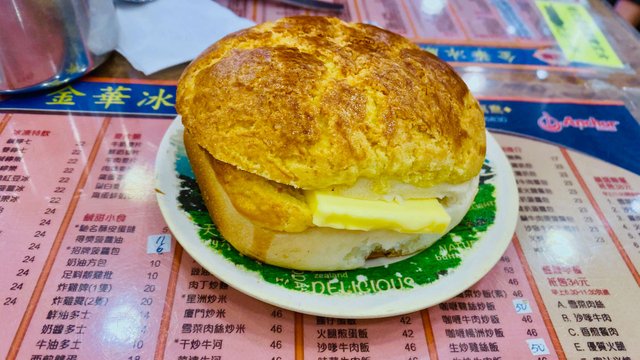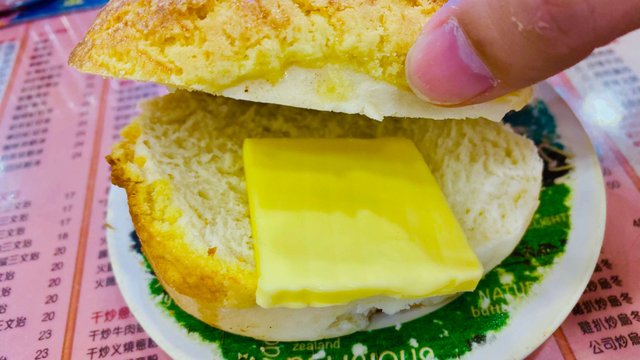 The size of the buttered pineapple bun is big, almost the size of the hand of a lady. And it costs HK$11 only, around US$1.5. Although it's so fat and too much cholesterol, you need to try!
---
Restaurant Information

Kam Wah Cafe



45-47 Bute St, Mong Kok, Hong Kong
---
Hong Kong Tasteem(21) - Boh Loh Yau, buttered pineapple bun
This post participated in the Tasteem contest Street Food