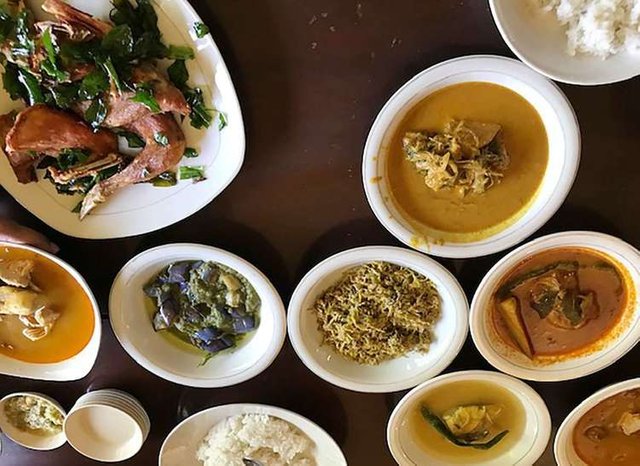 The civilization continues to move forwarding. The digital age disrupts many things, but not in culinary, although ordering methods keep pace with the times such as ordering food through various applications. However, to cook food requires direct intervention by a chef.
In the midst of modern culinary bombardments from various countries, traditional culinary hunters are also increasingly easily found in various places. One of them is Banda Aceh, the capital of the Province of Aceh (Indonesia).
When people came from various cities and countries, especially when Aceh was hit by a devastating earthquake and tsunami on December 26, 2004, Aceh's culinary was hunted by various figures from various countries, such as Christiano Ronaldo, Bill Clinton, and so on.
---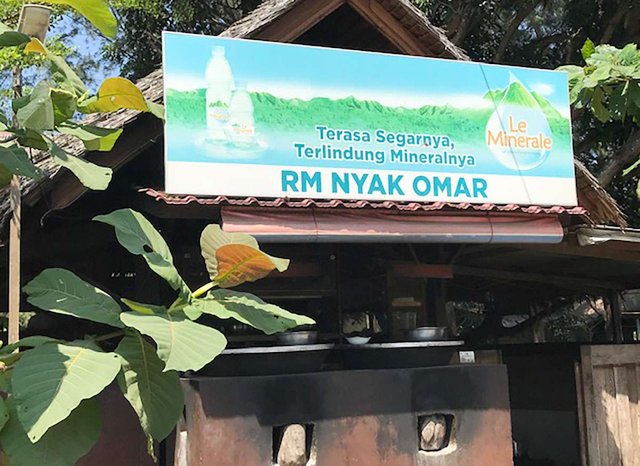 ---
They are want to enjoy the traditional cuisine of Aceh which is rich in spices. Don't forget, the Portuguese and the Dutch first entered Aceh and several other regions in Indonesia because they were interested in spices. The wealth of the spice is still seen today in culinary history in Aceh.
Nyak Omar's restaurant in Aceh Besar is one of the culinary places that is hunted by lovers of food rich in spices. This traditional restaurant sells a variety of foods rich in weakness, carbohydrates, and also protein.
For those of you who are on a diet to lose weight, certainly not recommended to visit the restaurant Nyak Omar.
Here, you can order rice with goat curry and traditional fried chicken with special spices. Aceh's goat curry is famous for being soft and is a reference for many migrants, including in Nyak Omar.
Reportedly, the goat meat in Aceh is tender because the chef cooks it with cannabis seeds which are believed to make the meat more tender.
---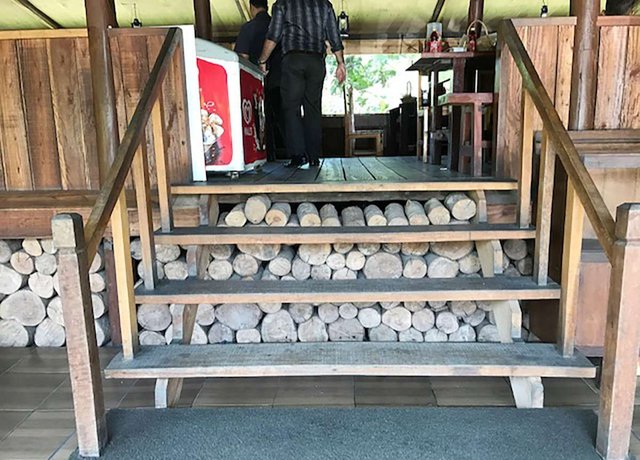 ---
Nyak Omar restaurants have a service system like other restaurants throughout Indonesia. You don't need to order the food you want to spend. The service will serve all types of dishes and vegetables that are on the table. Never ask who ordered all of these foods. You only need to pay for what you eat.
I tried goat curry and fried chicken (Acehnese people call it "ayam kampong" to distinguish it from chickens raised by injection to accelerate growth). The taste is of course different from fried chicken sold in franchised restaurants like KFC or CFC. The taste of fried chicken is very tender with seasoning that feels to the meat.
Curry goat is also delicious on the tongue with soft meat. However, after enjoying it, I kind of wanted to sleep. I do not suspect that chef has put in cannabis seeds, because I have just traveled so far that I am exhausted and want to sleep.
In addition to goat curry, fried chicken, here can also order various types of fish that we can not find in modern restaurants. Fish such as catfish, cork, and the like certainly can not be obtained at sea, but that includes brackish fish in Indonesia.
In addition to traditional foods with a thick spice aroma, all dishes at Nyak Omar are also cooked using firewood, not with gas like in modern restaurants. Heaps of firewood like in 1800s films can be seen at the bottom of the stairs. Dry wood is believed to give a different taste to food.
I forgot to ask where they got the wood from, amid a long-standing moratorium on logging in Aceh. Maybe they do have their own land for wood fuel, I don't know. Hopefully they do not damage the environmental preservation for culinary that rattles the tongue.
Because it is located on the edge of the Medan - Banda Aceh road that crosses Sumatra, and crosses the path to Sultan Iskandar Muda Airport, Nyak Omar's restaurant is easier to find. He did not look prominently from the side of the road because the building was not large, but it was also not hidden.[]
---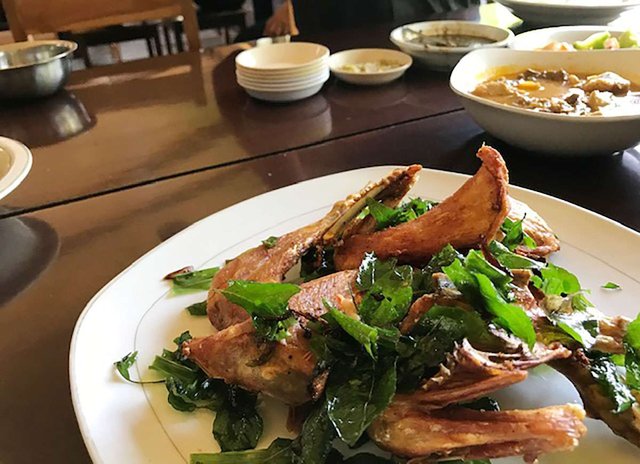 ---
Restaurant Information

Rumah Makan Nyak OMar



Jl.Banda Aceh Medan Km. 1 Gp. Meunasah Manyang, Meunasah Manyang Pagar Air, Kec. Ingin Jaya, Kabupaten Aceh Besar, Aceh 23116, Indonesia
---
Aceh Traditional Cuisine that is Rich in Spice |
This post participated in the Tasteem contest All You Can Eat