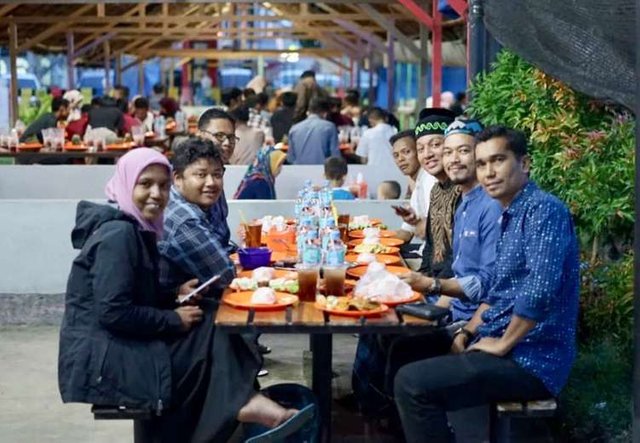 Enjoying sea food while listening to the singing of the waves is a combination that is hard to forget. Fresh fish mixed with spicy seasonings, fresh green vegetables such as sunrise, become more complete with the singing of the waves from Ujong Blang Beach in Lhokseumawe City, Aceh, Indonesia.
Jaring Pukat Sea Food is a restaurant located right on the beach. While enjoying lunch or dinner, you can hear the soft waves on the ears, like the Mozart orchestra that relaxes the heart. During the day, you can see fishermen netting fish with traditional equipment.
---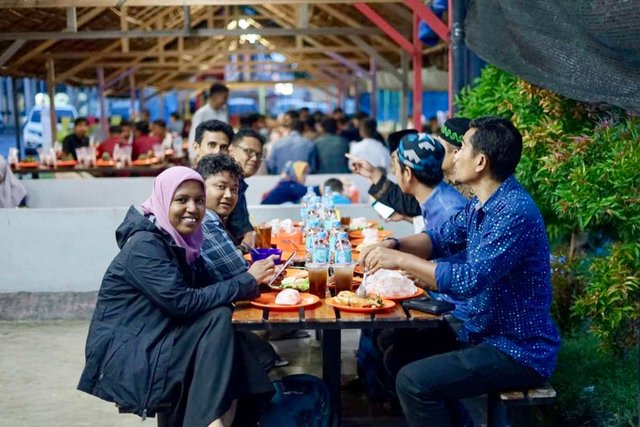 ---
Whereas at the night, you can eat fresh fish under the splash of the moon and stars that flicker like a thousand fireflies. The location of the Jaring Pukat Sea Food is the right on the edge of Kota Lhokseumawe and in a very strategic location.
About 500 meters from the location, there are several inexpensive small hotels. From the hotel, you can walk to the Jaring Pukat Sea Food.
For those of you who like spicy fresh fish, you can order from the beginning because usually the soy sauce and chili seasonings that are prepared are standard.
There is no limit on the level of spicy like in some other sea food restaurants, so guests who don't like spicy food should be reminded from the start before order.
---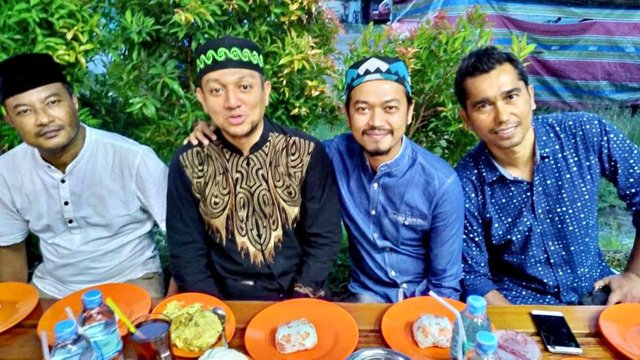 ---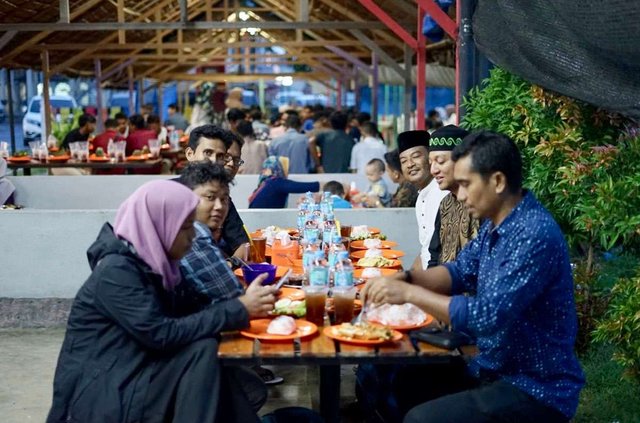 ---
For vegetables, you can choose stir-fried water spinach, capcai, or stir-fry that is still fresh. All food and drinks here are still very fresh. The size and type of fish you can choose yourself, even some of them are still alive. Some fish look like a resigned smile for you to enjoy.
However, this place is not without flaws. Its location on the beach, in addition to providing beauty, also provides other colors, for example the smell of rotten fish that occasionally perched on the ear.
The traditional fishermen dried the fish not far from the place so that the smell sometimes flew to Jaring Pukat Sea Food.
---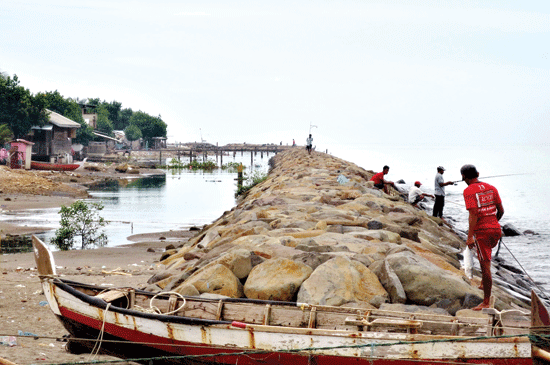 Source
---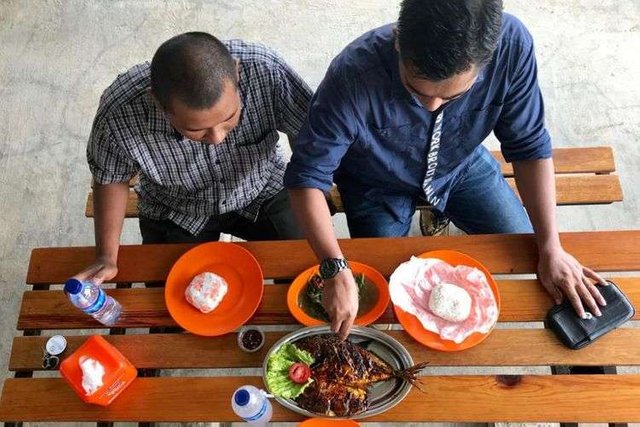 Source
---
During the day, the place is sometimes noisy with the sound of vehicles so we can barely hear the singing of the waves. For those who can't stand the heat, this can also be another problem.
If you like coffee, not far from Jaring Pukat Sead Food there are several coffee shops that you can go to.[]
---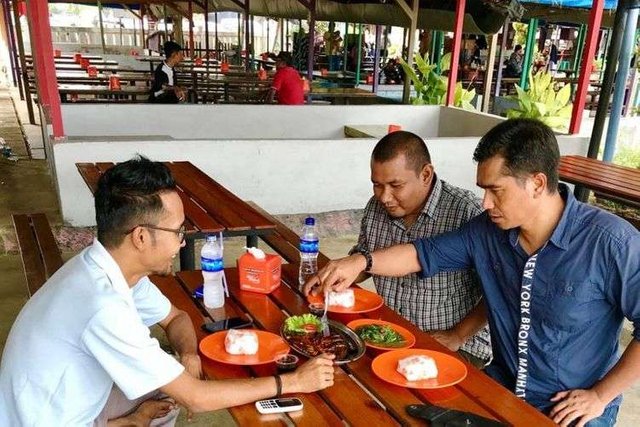 Source
Me and my best friends, Masriadi Sambo and Muammar while enjoying lunch in the Jaring Pukat Sea Food. Masriadi is a journalist from Kompas online, a leading media in Indonesia.
---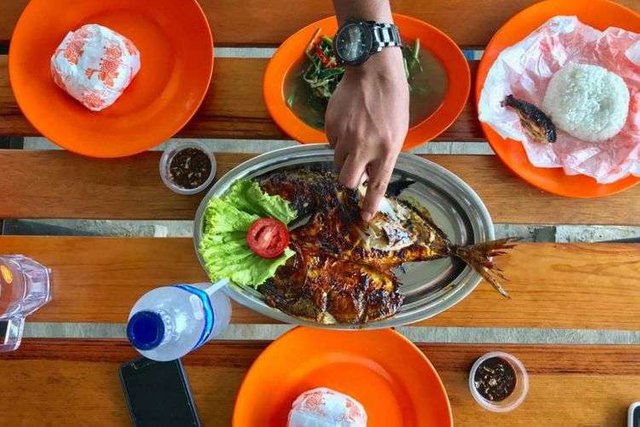 Source
---
---
Restaurant Information

Jaring Pukat Sea Food



Jl. Merdeka, Ujung KP3, Banda Sakti, Kota Lhokseumawe, Aceh, Indonesia
---
Listen to the Wave Song: Jaring Pukat Sea Food |
This post participated in the Tasteem contest A Restaurant by the Sea