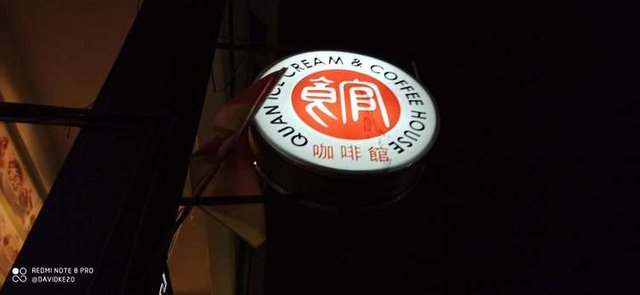 So, the elderly family was away, and the grandkids weren't able to meet at the granparent's house. And in the end, we resort to going out for dinner together, just to meet up over the weekend. We tried to stroll down the street, some of the shop were closed, some they don't even operate anymore. So, my bro in law recommend we could try his regular restaurant, despite fusioned, but we agreed since we're hungry!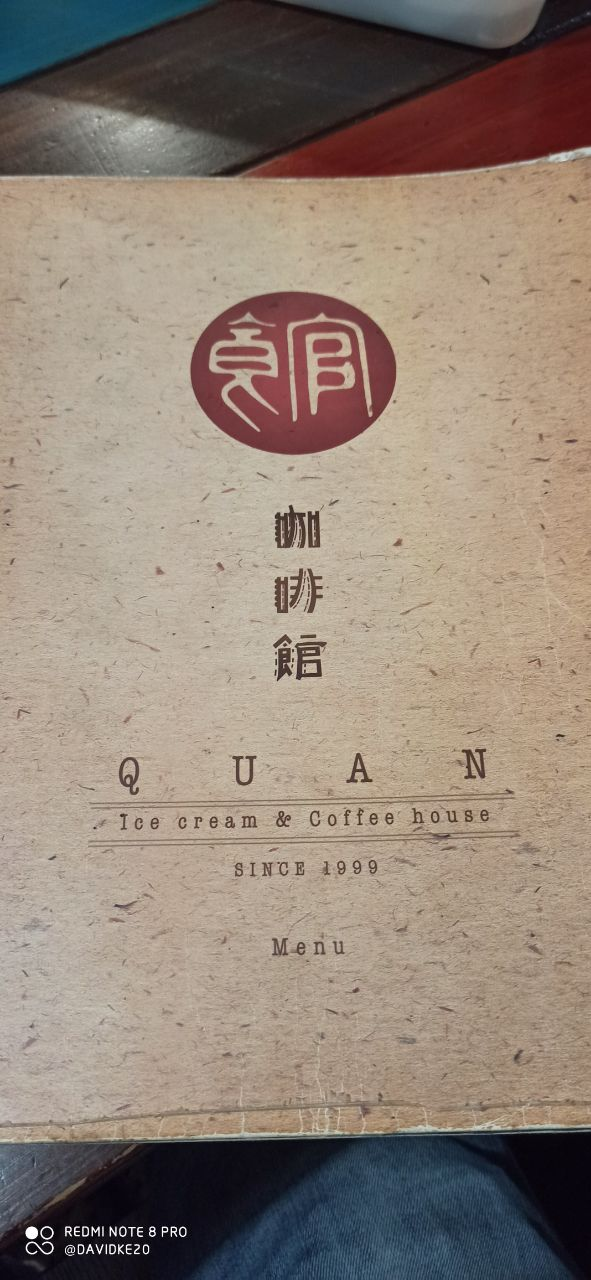 My first impression looking at the menu, the restaurant name in Chinese is totally different than the one in English. Ok. This is a big problem. When you have a restaurant name doesn't match the language, good chance is they don't know what they're cooking. As I opened up the menu and "study", figured yeah there's much variety for me to choose from, but they're all mixed up pretty badly. Like Bell pepper fried udon in blackpepper sauce. Read the combination you'll feel something is really cooking wrong.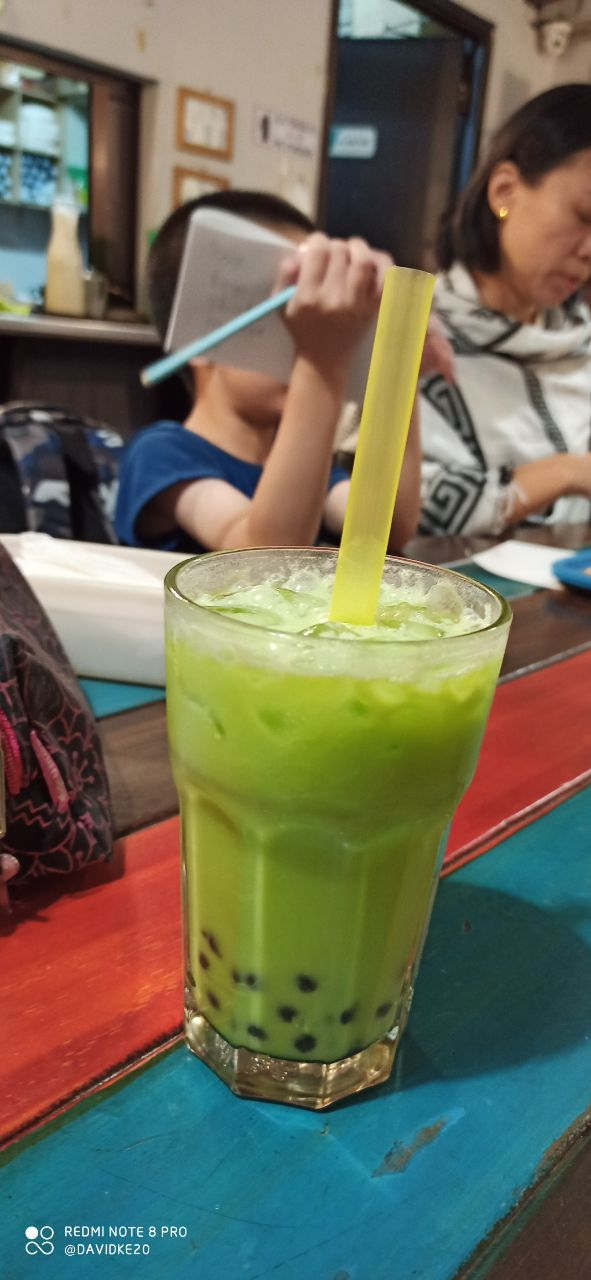 I ordered a glass of honeydew boba drink. I knew for a fact this is not a real honeydew. I had this kind of stuff donkey years ago when Taiwan Boba newly introduced bubble tea, I already know they use chemical to produce the distinct sweet taste and coloring to make it green and non diary creamer to produce the milkiness of the drink. It does not disappoint me! I did not expect they make such thick and strong taste drink. Taste is marvelous!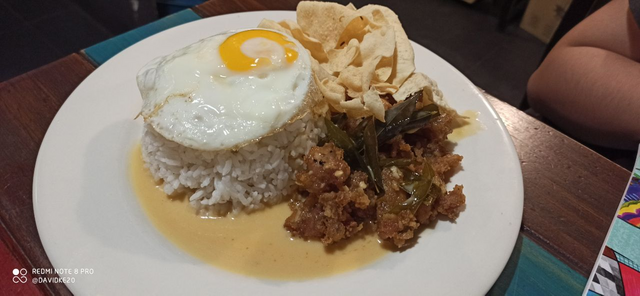 We have this butter milk chicken rice. The buttermilk were mixed with Chili Padi, which is extremely unique peppery taste and the spices in the buttermilk really raise the taste bud level by 99. Chicken meat were deep fried, but since it's soaked in the buttermilk makes it less hard to chew. Lightly crunchy but having bunch of crazy mixed feeling from this dish.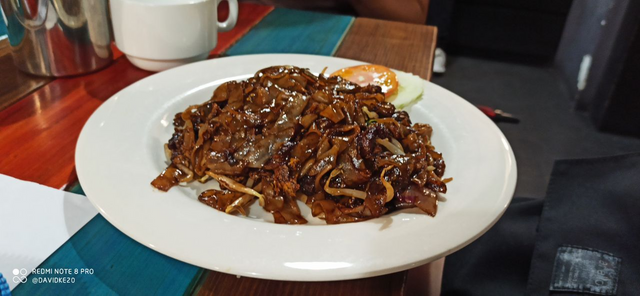 Followed by sister in law got herself a plate of fried flat noodle. Looking at the picture, you'll be wondering how does it feel since it's so oily and shiny? First, I would like to invite you to see the texture of the flat noodle. If you dont' see white, meaning every part of the noodle were properly seasoned and fried. So the taste will be consistent throughout the whole plate. The real kung fu in making fried flat noodle tasty, is the pan need to be super hot, and fire must be strong. Fried every single slice of those flat noodle on every part of it at shortest time given, or the huge fire will burn the flat noodle. I tried a little bit of her dish, and I instant liking it.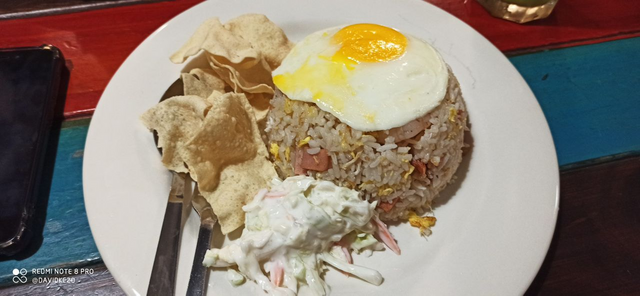 I choosed a luncheon meat fried rice. Fried rice is a safe bet, anytime, and it is! Despite all the good, it has a rice cracker from the Malay, and a coleslaw to go with the sunny side. Weird combination, but they all taste good. I didn't leave behind even a single rice!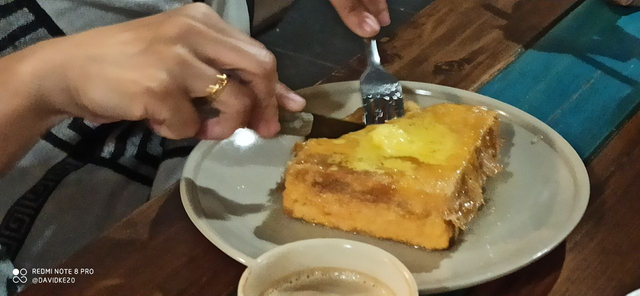 And ex-girlfriend ordered a french toast. I don't know are they supposed to look like that. But the peanut butter and the salted butter melted on top of that thing is marvelously sticky, salty, sweet and nutty at the same time. Mind blowing!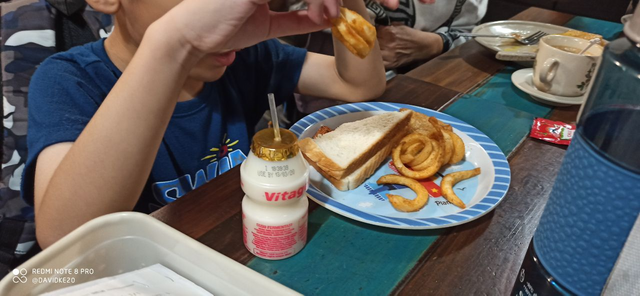 Junior ordered a kiddie meal of peanut butter toast, curly fries and cultured milk drink. I didn't taste any of those, but I guess approved because he finishes them all at very short time without complain. So I'd say pretty darn straight forward.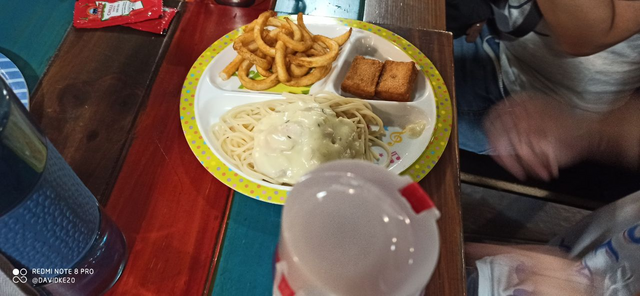 And spaghetti carbonara for in law's kid. I dont' know how good the carbonara is, but the 2 pieces of fish cake is lightly spicy, taste pretty darn good. He doesn't want it, I grabbed and ate them!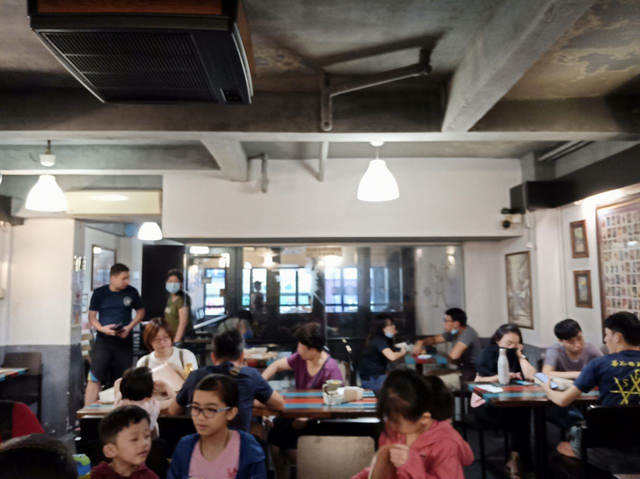 The setting of the environment looks quite scary, but at least it's clean, food is good, and staff are quite friendly. For the price I pay, I think this is definitely worth a come back often restaurant.
---
Restaurant Information

Quan Ice Cream & Coffee House



8G, Jalan Pandan Indah 4/33, Pandan Indah, 55100 Kuala Lumpur, Wilayah Persekutuan Kuala Lumpur, Malaysia
---
Seriously fusioned but nice and affordable restaurant
This post participated in the Tasteem contest Your weekly choice