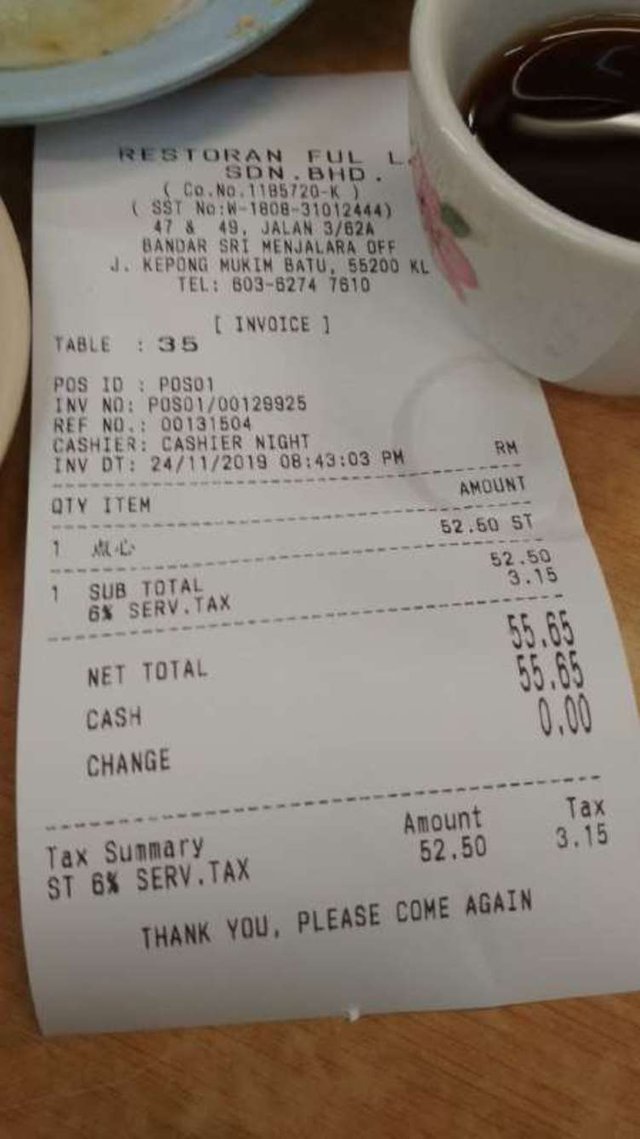 Back to basic! When anyone talk about Chinese taste, I would like to highlight, Chinese cuisine is already quite complicated, there's no need to add anything to fusion it's already complicated recipe to make it better. Follow the ingredient, dump everything in and mixed, there you will get the original taste of it! Ful Lai restaurant is one of the best bet in Kuala Lumpur area, to taste and experience authentic Chinese Dim Sum! No fusion, no fuzz, no extra. Just Chinese. And the cover photo, is to show you the "expensive" Dim Sum can be very affordable if you don't go for crazy menu selection.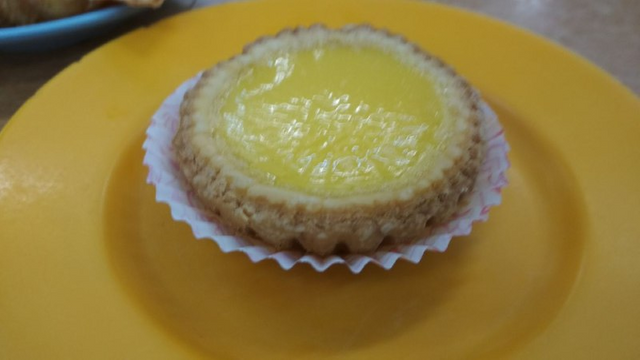 Chinese egg tart is a kind of pastry that has sweetened eggs being hold in pastry. The idea of this dish is to keep the pastry crunchy but the egg paste doesn't burn. Taste is lightly salted and sweetened.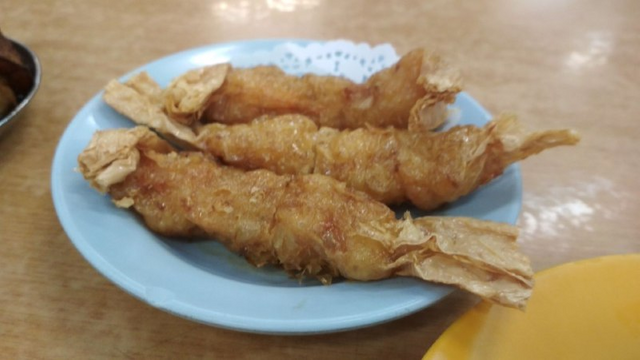 Fried shrimp roll that the shrimp being wrapped in bean curd skin. Some of these Chinese shop will mixed the shrimp with pork, if you do not eat pork, be sure to ask the staff if it's safe to consume. The outer skin is very crunchy and usually children likes this dish very much.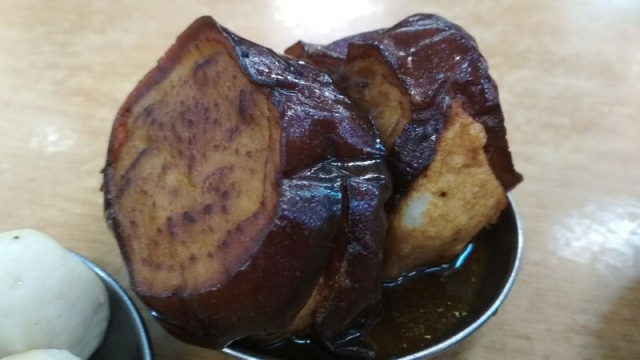 Stuffed eggplant, as it's name it was stuffed with fish paste. But again, some shops will mix the fish paste with pork to reduce cost. Be sure to ask first before you order.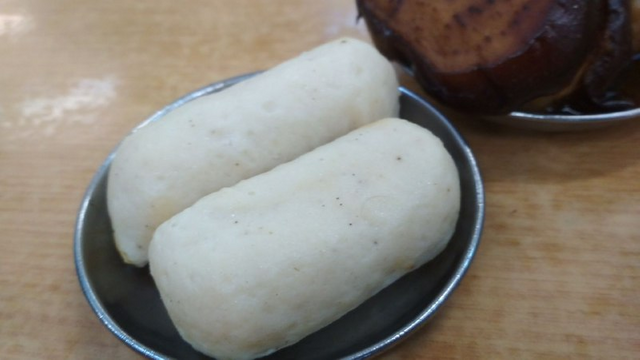 Fish paste roll. This is slightly unique dish. It somewhat makes you think this is a different shape of fish ball, but it isn't. The idea of making this slightly different shape than ball, is because it has more fish then flour, compare to fish ball.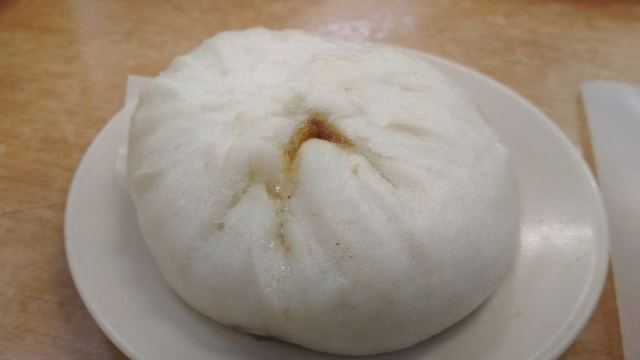 Char Siew Pau is bun with BBQ pork filling. There's two type of Char Siew Pau in the market, one being Hong Kong style, which the bun will crack open on top, has a heavy taste of sesame. But this is a different kind, fully sealed to ensure the broth being trapped inside the bun when it's in the steamer. Besure to prepare the sauce getting spill all over your jaw if you try to push this thing in to your mouth. It's the most significant bun in the shop.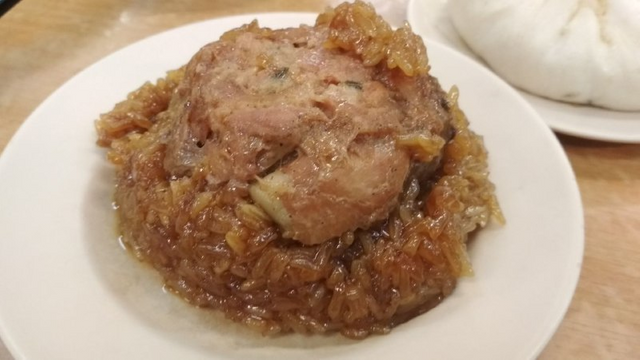 Noh Mai Gai is a form of Chinese sticky rice. This is not the most traditional way to make. Original recipe will have Chinese sausage, 1/4 of an egg, mushroom, a piece of BBQ pork belly. But this, has only a piece of chicken, a piece of pork but that's all. Why would they skipped so many important material? Well, to keep the cost low and make it affordable. More importantly, the sticky rice really makes you full.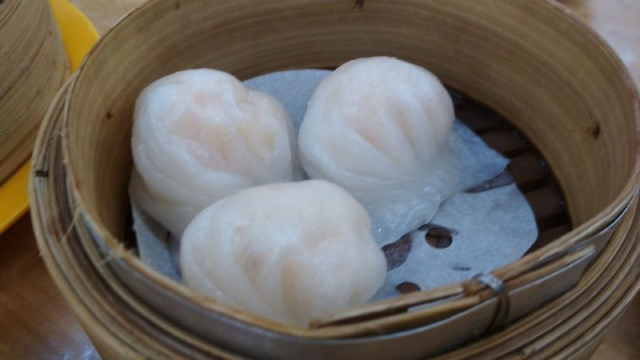 Not forgetting the traditional shrimp dumpling. What makes it stand out is not the shrimp. Everybody can have shrimp, but the rice flour skin thickness is highly depending on the skill of the person who put all this together. If the skin too thick, you'll be eating flour. If the skin too thin, before the shrimp is cooked, the skin would crack and all the nice shrimp taste will leaked out. Last but not least, it's the timing of steaming this. If it's overcooked, it will be very hard to chew.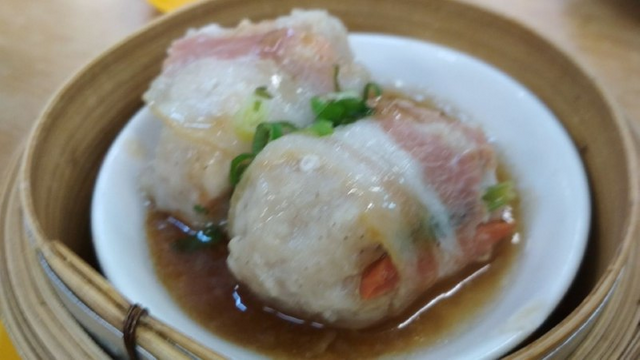 This is a pork belly roll. To put it simple, it can be name as bacon roll, by the look of it you can already tell it's rolled up from slices of pork belly. I don't think the bacon went through smoke process, but it's all good. If it's a smoke bacon, the bacon would have overpowered the original taste of this dish.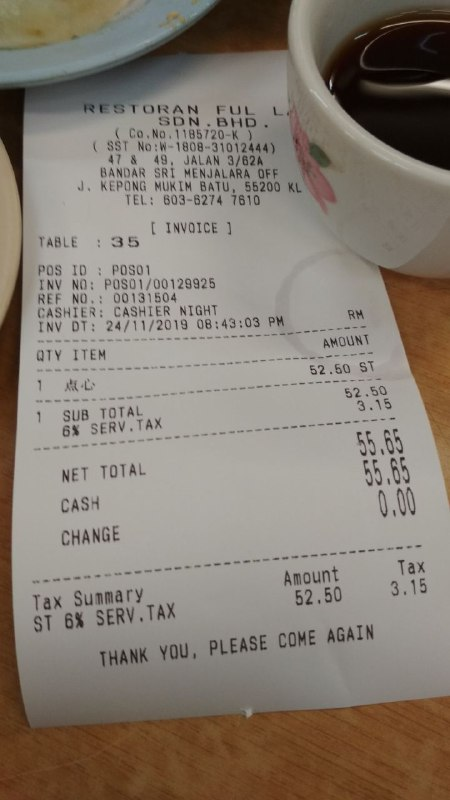 Finally, goes down with a pot of Chinese tea will help to wash down all these stuff and give the sensation of warmish stomach. And the price tag is just way too friendly for so many dish at once. Apologize that I wasn't able to snap a photo of the shop as it was raining out there, we had to rush into the car, but you can easily find out more of this shop when you ask Mr.Google for advice of good DimSum shop in Kuala Lumpur. Dare not say it's number one, but it will be one of the top guy in the market.
---
Restaurant Information

Restoran Ful Lai Dim Sum



47&49 Jalan 3/62a Bandar Sri Menjalara, Bandar Menjalara, 55200 Kuala Lumpur, Wilayah Persekutuan Kuala Lumpur, Malaysia
---
Who said Chinese Dim Sum Expansive?!
This post participated in the Tasteem contest The Palatable Beauty of Chinese Cuisine