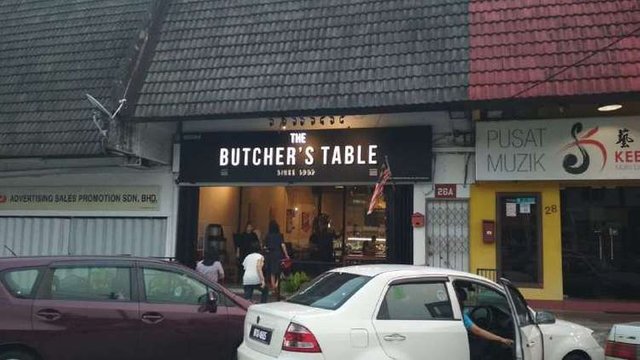 I'm not a regular steak guy, but this is one of the special occasion, one every 911 of every year, me and ex-girlfriend will try our best to get away from the two little buddies so we can enjoy a little special time together. It's the assimilation day of the both of us, and she no longer be my girlfriend, and officially become my wife a.k.a. ex-girlfriend since 13 years ago. This year, it's not difference than our any other 911. She texted me a place, I Google maps it a little and found the location straight in the SS2 residnetial area. Am curious, what else can we have here other than a seafood restaurant and a community church? And here's the shop by the name of Buther's Table.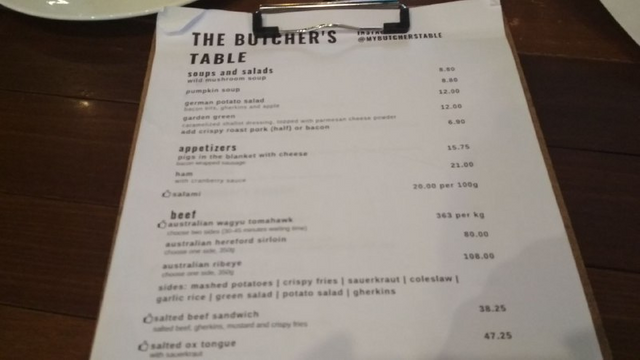 Menu is super simple, with a few items on it. Some even cost more than a 100, but the serving portion should easily feed 4 person. So, it's all good.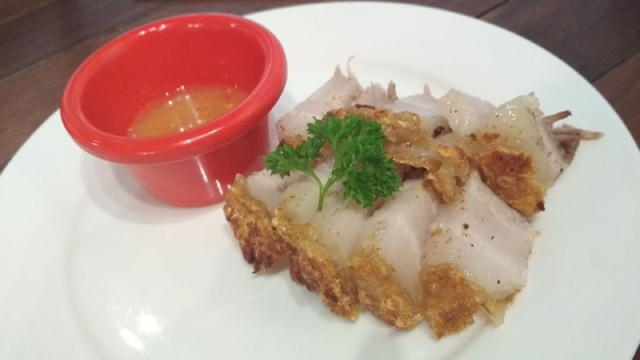 As an appetizer, we ordered a plate of roast pork to share. If you're a regular roast pork consumer, you're able to tell the difference between Chinese roast compare to western/europe roast. This plate of roast pork literally brings up a lots of pigs when I started eating. However, if we compare it with Chinese roast pork, it's not that whichever is winning, but Chinese roast pork uses even more spices to make the roast pork stop tasting like pig and to reduce the pig smell. It's very nice, it has all the spice, but making a roast pork stop tasting like a pig does really defeat the real purpose of roasting, doesn't it? Since today we're not talking about Chinese cooking, we will save the detail until next time.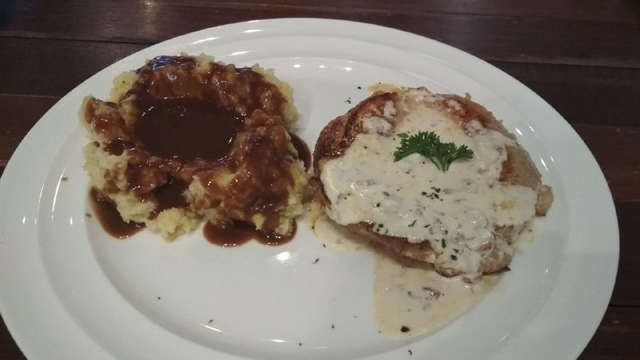 Here's my porkshop. The white gravy top supposed to be some cream sauce, but to me it tasted like pasta sauce though, probably they're the same. The mesh potato is not entirely soft nor smooth, but I like the way they chopped it down and even if I eat it, I can still feel the bits and pieces of unmeshed potato. And this BBQ gravy is one the best I ever had, or was it really potato gravy?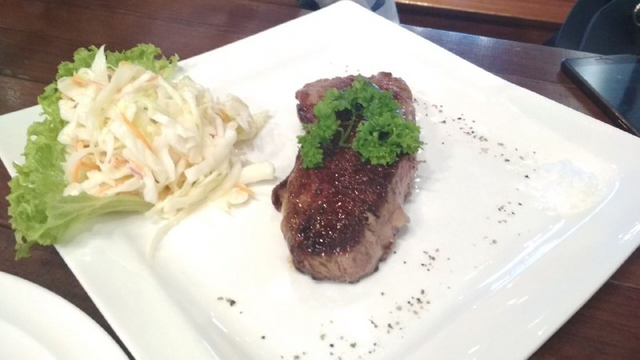 Ex-girlfriend ordered this piece of loin, medium rare. I wouldn't say I like to eat raw stuff, but this is probably my first time after many years since I always have an upset stomach. So, I'm pretty darn scared to consume wholefood, especially raw food. I took a few bite of this, and thank God nothing bad had happened to me so far.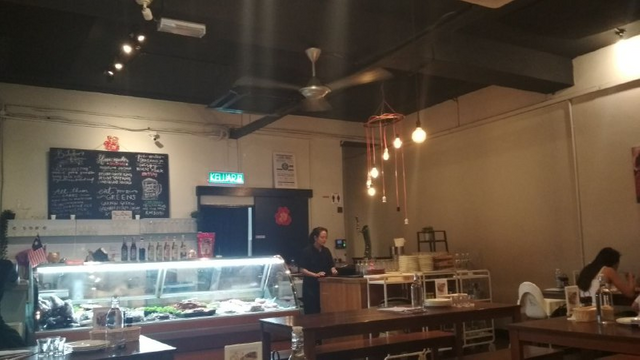 The restaurant is really clean and tidy. However, the air condition can be really powerful. If you can't stand chillness, you better bring some jacket. Don't you try to ask them turn off the aircondition, but I'm sure it will also mean higher temperature in the enclosed shop, I mean after eating from the restaurant will literally set your cloth on fire with all those funky pig smell emitting from the clothing.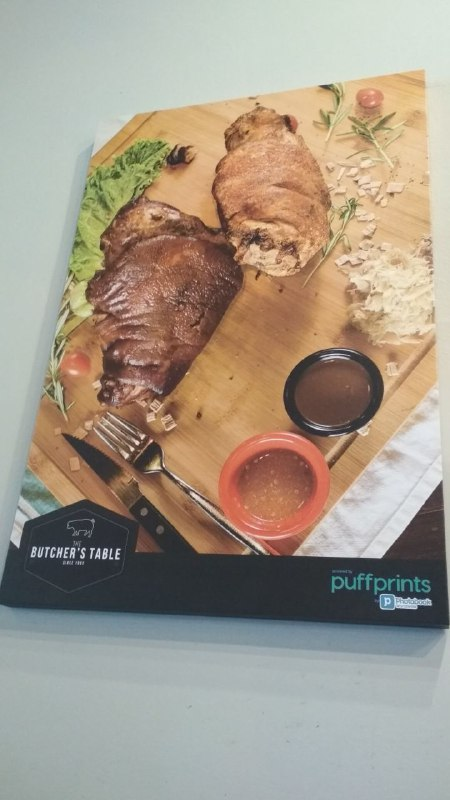 Before I end this, I'd really like to try their knuckle, but it's ok because currently only the two of us. Who knows next time we could do a double date to share this dish on our next visit.
---
Restaurant Information

Butcher's Table



26, Jalan SS 2/103, SS 2, 47300 Petaling Jaya, Selangor, Malaysia
---
Put That Steak on Butcher's Table
This post participated in the Tasteem contest Steak Lover ❤️