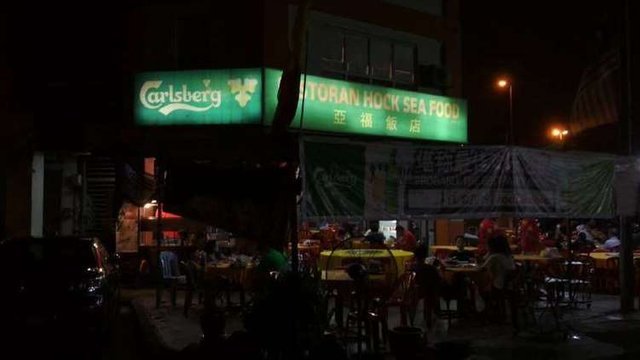 Klang is located at the west coast line of Selangor region, which is the same region of Kuala Lumpur capital city in Malaysia. Due to the coast line of very near to strait of Melacca, Klang is one of the well know shipping port for the whold country.
This is one of the reason I have today's post as the other day we went to the wholesale city GM Klang to purchase enormous amount of junk food for the kid's children's day celebration. After the purchase, we felt really hungry, and off we went and search for any nearby restaurant. We weren't expecting to find any good ones around the vicinity because those famous restaurant is located at the beach sides and at the main city area. Who would have guess I found a piece of pearl right at the middle old office lot?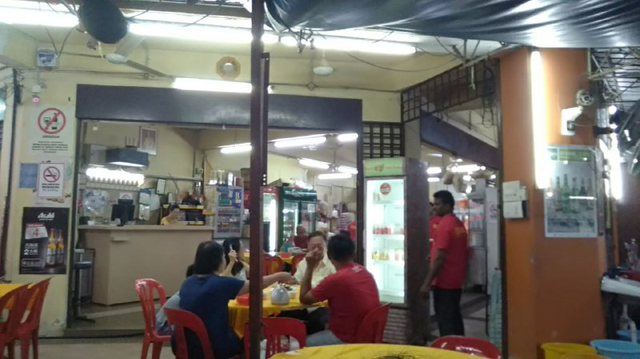 The restaurant layout is exactly like an ordinary modern corner shop lot, does not spell out how authentic it should be or how crazy it would taste like. Have a look at the crowd, I can immediately tell these are locals where they came for a casual dinner. Well, unlike my whole family are all dressed up for a mall browsing kind of clothing.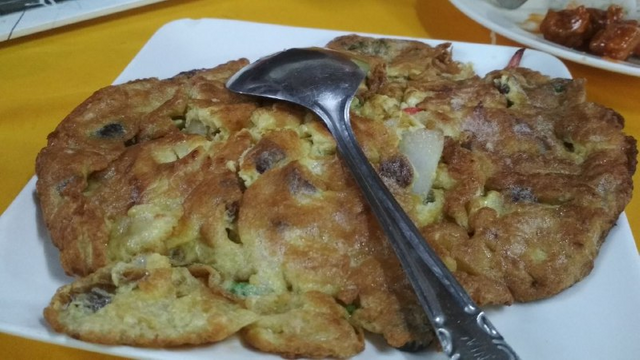 I left the restaurant with my boy, we went for a quick haircut at the neighbor shop lot. One thing I forgot to mention to ex-girlfriend is, people around this area does not speak Cantonese well, neither can they communicate in English. They will be expecting Bananas (local fellas who is English educated) to speak in Bahasa Malaysia with them! Trust me, in Klang, Bahasa is the "international" language. If you're coming from other country, be sure to bring me along to visit this place! Fortunate enough, my house has a teenage girl who can speak semi Mandarin(sounded like an English man trying to speak in Chinese), and they managed to ordered this plate of omelette oyster with Chinese sausages! Tasty or not? I am saying, this is one of the best oyster omelette I had in my entire life! At least until today, it is still the best I had!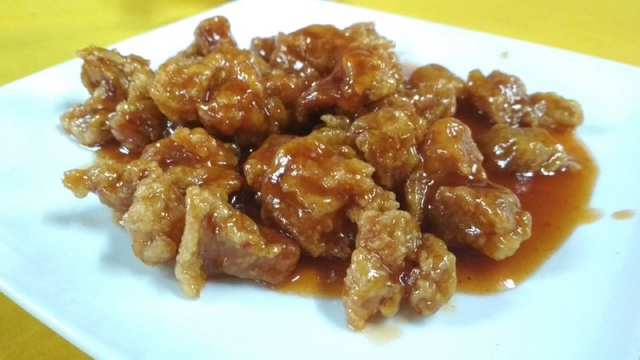 Sweet sour chicken cube is one of the must have when we have the two younger family around. I wouldn't say this is one of the best, but take a look at the chicken cube being deep fried until really crunchy, and the gravy is marvelously tasty. I am just saying, they're not limiting to kids, but I myself find it really tasty and can't stop eating and sweeping white rice!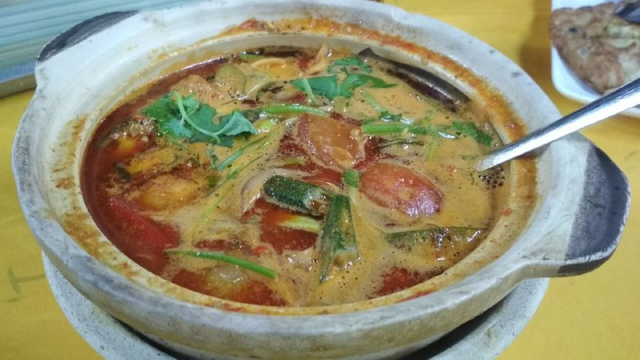 Finally, a bowl of curry sea food mixed got here and all the diet plan failed! You can't just eat curry without going down with rice, I know I can't! The coconut milk in the curry makes it smells really strong and the coconut smells makes it smells really good with a thick aroma from the coconut milk. Not only it smells good and taste good, it actually have a lots of fish meat, squid, prawn and mixed vegetables. Me and ex-girlfriend is having loads of fun the dish we got.
I was expecting to pay above RM75, because this is a seafood restaurant. And usually seafood restaurant is slightly more expansive than normal kling klong wok with pan frying style Chinese restaurant. And surprisingly, I was billed RM48. Ask me why wouldn't I put this under Sea Food? That's because I'm just ordering food from any other Chinese restaurant will serve, not that I particularly came here for the seafood. What about Cheap and Affordable? I know there are even cheaper place I can find, but this is not that kind of deal! It's consider cheap, but more of a reasonable price, considering Klang is well known place for food lovers from Kuala Lumpur.
---
Restaurant Information

Restoran Hock Sea Food



26, Jalan Jasmin 6, Bandar Botanik, 41200 Klang, Selangor, Malaysia
---
HOCK SEA? FOOD? Restaurant!
This post participated in the Tasteem contest Your weekly choice