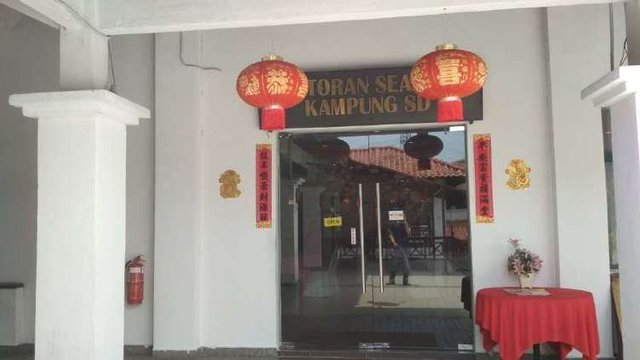 I would like to take this opportunity to introduce you this Seafood Restaurant at Sri Damansara Club. Food taste is marvelously good, environment is nice, clean and quiet. What else do you expect from a community club house? Exactly, a swimming pool. The only problem is, not many people able to find this restaurant because it's situated inside the club house. Despite they put up a signboard by the road side, many would still ended up into Ativo Plaza instead of going into the club hosue.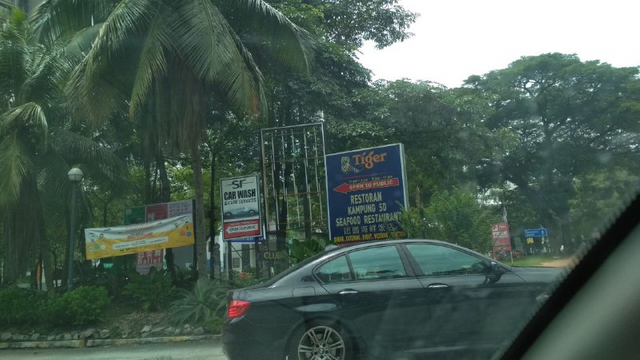 Menu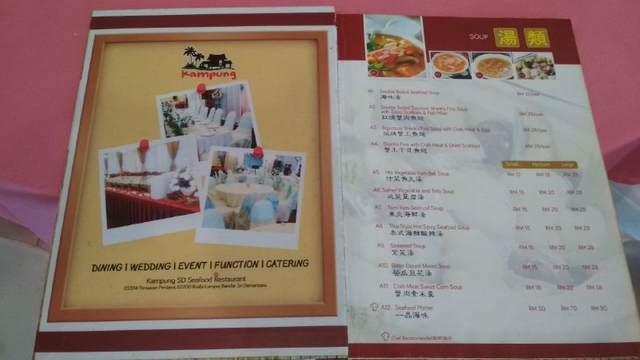 Came with traditional Chinese food menu, as you can see they prepare from single dish rice, to ala carte menu, even to a full wedding dinner and catering services. Portion size has choice of small/medium/large for your convenient to order food that cater for your appetite.
Settings


Ball room setup kind of environment is very capable to accomodate upto 30 table for full course meal. Trust me, I know because I did mine here. They have a small stage, I even have my own 4 piece band during my big day some 13 years back.
Dishes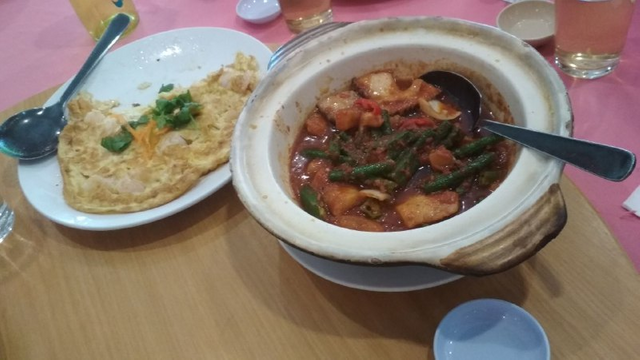 As usual, before I manage to turn on my camera function, someone already took a big chunk of the shrimp fried egg and left the crooked lotus there. On the right is assam (sour and spicy) fish slice in hot pot. Make sure you're not on strict no carbs diet, because having this dish without rice, is virtually a punishment.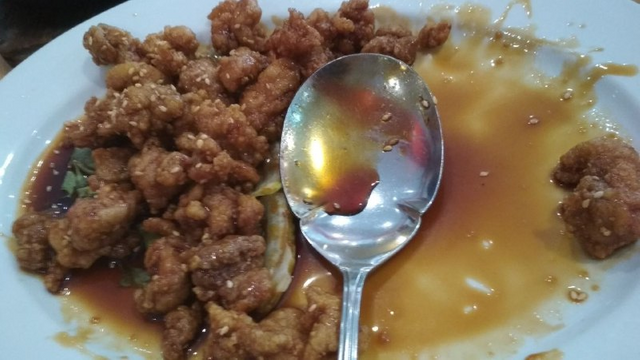 Vege essense, we called it Mermite Fried Chicken, is marvelously tasty. Why half a plate? Trust me they came with full portion, again before I manage to snap a photo, someone already snatched the whole plate and taken like half a plate, especially the kids. Not only the kids, the big kids like myself find it unstoppable! Keep on coming back for more!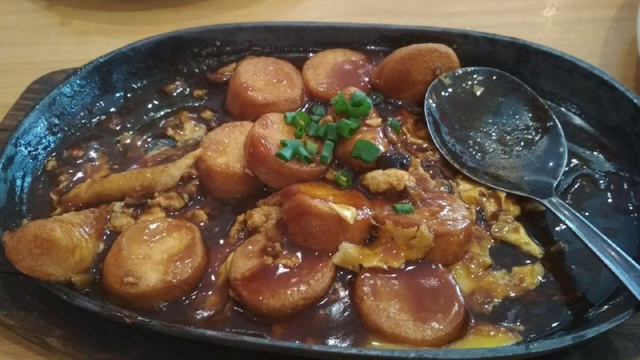 The hot plate tofu is just some ordinary egg tofu available anywhere at the shopping malls. What makes it standout is the mushroom gravy that blended so well with the tofu. Added with a layer of egg base being fried on the hot pan before the tofu being served, those eggs layer are very thin and soft. Notice how my family push the tofu to the middle and scrapping the pan to dig the bottom layer of pan fried eggs?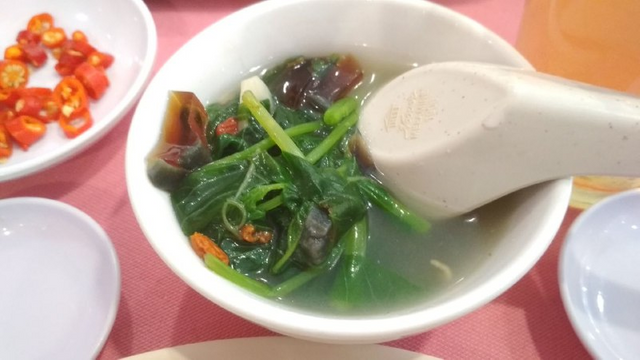 Last but not least, a bowl of spinach boiled with preserved eggs soup. To keep it simple and avoid splashing everywhere, restaurant had took the trouble and split them into individual bowl for our convenient.
Extras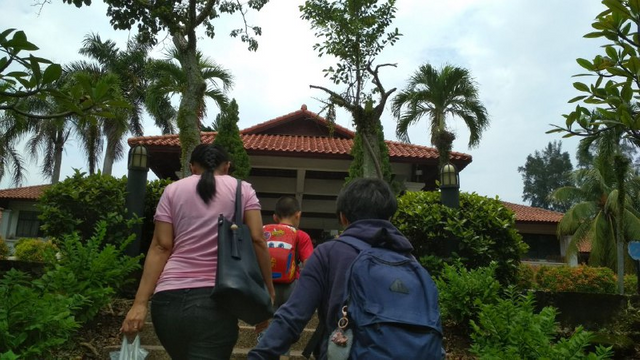 Environment surrounding the restaurant is very green as in most if not all community club house. You may send your car to the car wash, let them clean it properly whilst you're enjoying your meal here at the restaurant.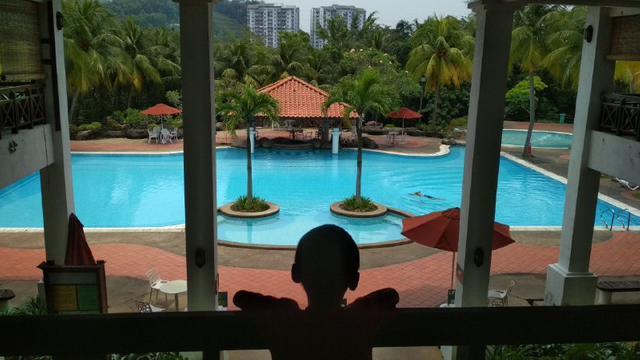 Afternoon may not be the best time to have eye candy, but if you're having early dinner around 5pm, I bet the view changed.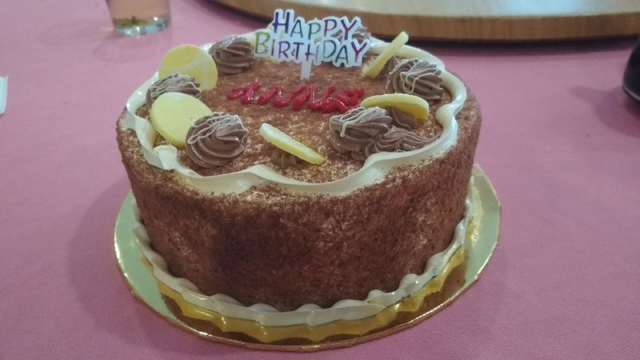 It's Anne's birthday tomorrow, so we bought a cake for her from the outside. What's good about it is, they provide us the convenient by lending us some cake saucer plate and we all enjoyed the meal and the cake, every bit of them. For 7 adults and 2 childrens, the bill came RM129, which Darren had paid for it, so I don't have a receipt to show you.
---
Restaurant Information

Restoran Seafood Kampung SD



Lot 23304, Persiaran Perdana Bandar Sri Damansara, Wilayah Persekutuan, Bandar Sri Damansara, 50490 Kuala Lumpur, Selangor, Malaysia
---
Seafood restaurant in the driving range?
This post participated in the Tasteem contest Seafood Restaurant