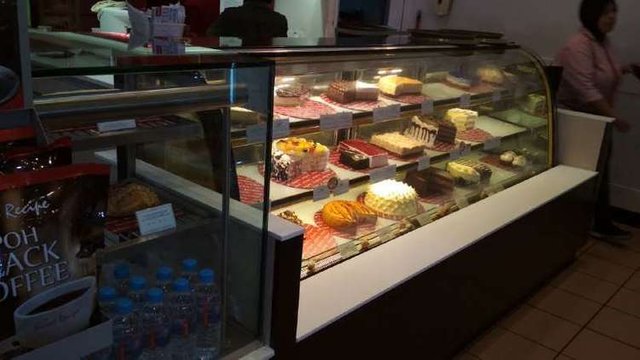 Frankly speaking, there's nothing secret in the chef's world nowadays. Technology is so advance, and if any chain restaurant hire any kid to do their kitchen work, these kid will just document everything out of the kitchen and start their own restaurant! Hence forth, nowadays how successful a chain restaurant is not only base on the tastiness of their food, it's more of a management skill to make everything work!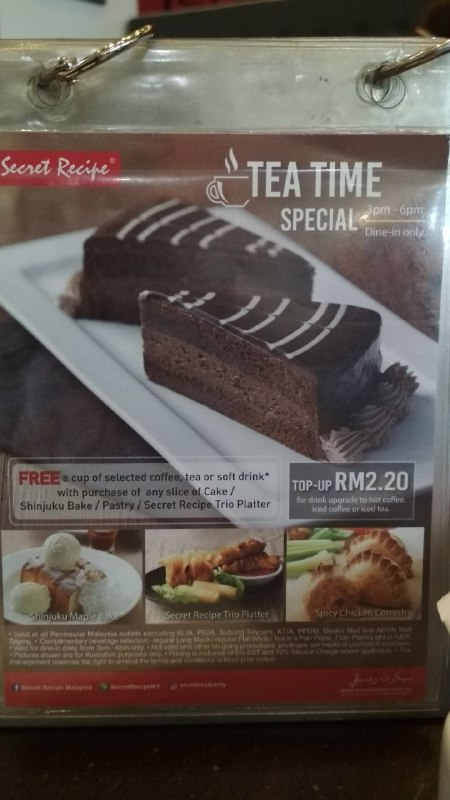 Secret Recipe is a local trademarked chained restaurant and has been around for more than 2 decades. What I like about their style is, other than the cakes, they never stop changing their menus to make it suit the trend. But if talking about cakes, that's their most serious business. Other than the normal menu, they also do a lot of tea time promotion.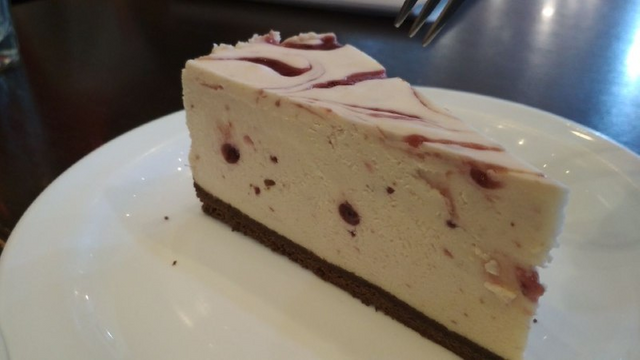 Secret Recipe has been around for years, and their most significant cake is baked cheese cakes. I, however like this chilled cheese cake, it's a cranberry chilled cheese cake with chocolate cookie base. Absolutely awesome. Those who wanted to have a slice of cheese cake but doesn't wanna feel too guilty after eating them, this I guarantee it's a must! Trust me, it's not what it taste like, it taste really healthy but you'll still grow fat if you had too much of this.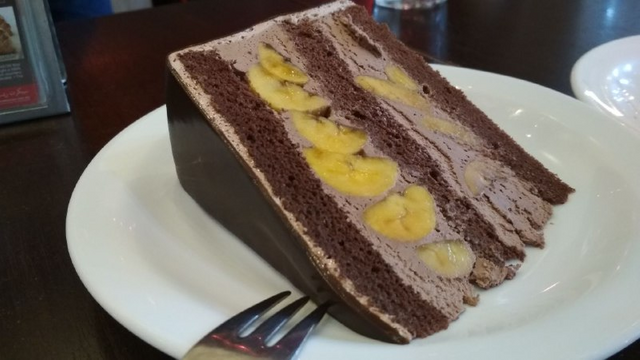 Chocolate Banana cake, according to unknown source, allow me not to mention names. The biggest "secret" for making a perfect banana filled chocolate sponge cake is to make sure the banana is not ripe. Peel the banana whilst they're still green, sliced them and layer them between the sponge cake, filled with non diary incing cream blended with cocoa powder. Sounds really easy eh? I think with the right tool, right ingredients, right kitchen, it's not that hard.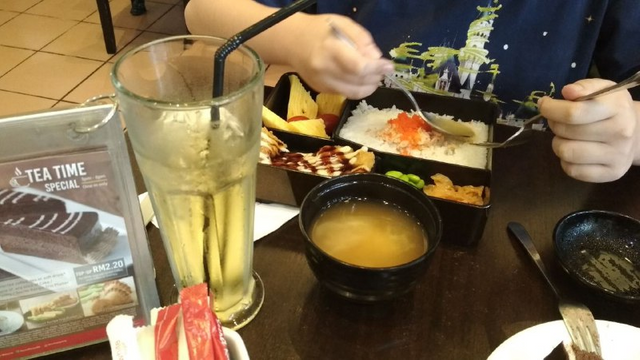 See, this is what I mean. It's a cake shop, but they also serve bento set. I'm sure it doesn't really taste anywhere near to sushi shop, but they're doing everything they can to accommodate different kind of customer at different ethnics and different age group. According to my kid, food is great!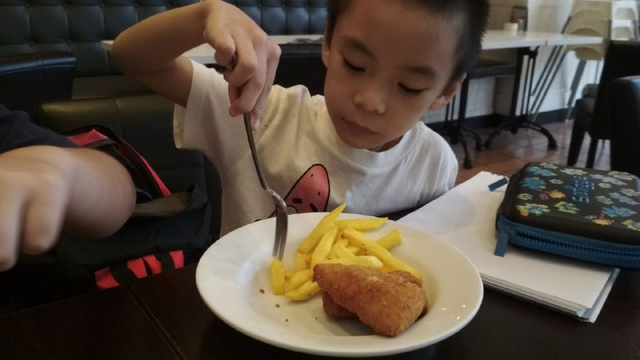 And this little fella, I have never been able to force him eat fish and chips, but due to run out of option, he decided to give it a try, and guess what? He emptied the plate in 10 minutes!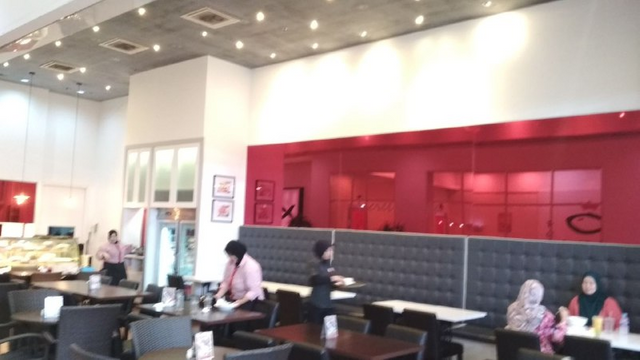 Apologize on the shaky cam again, having too much fun eating and best of all, the kids are not causing any trouble! It's a good choice if you're going to make sure the kid finishes their food, and price is extremely reasonable. It's very hard to get a slice of cheese cake that is less then RM10 nowadays. This is the outlet at AEON Metro Prima Kepong.
---
Restaurant Information

Secret Recipe Aeon Metro Prima



F20, 1st Floor, Metro Prima Shopping Centre, No.1, Jalan Metro Prima, Kepong, 52100 Kuala Lumpur, Federal Territory of Kuala Lumpur, Malaysia
---
The least secretive kind of recipe
This post participated in the Tasteem contest Bakeries and Patisseries