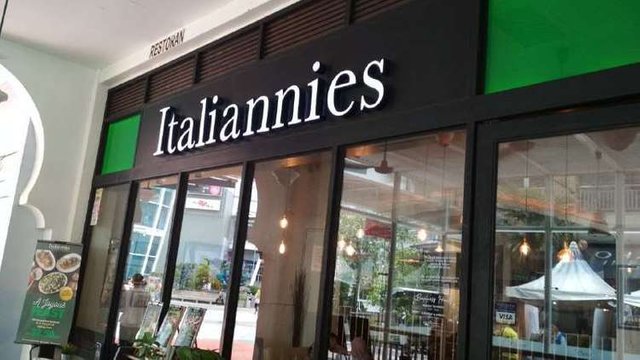 This awesomely "import" feeling place is called the Italiannies at the Curve. They do have several other outlets here, but this is by far the best I had. I like it was never because it's cheap, ask @redpalestino he would agree even with the price and the conversion of currently already low value Ringgit Malaysia, it is still more expansive than in Europe if converted to Euros. The food quality is one of the best in my opinion. Today, I would like to take you away from the Pizzas and the steaks. Let's get on with something crazy.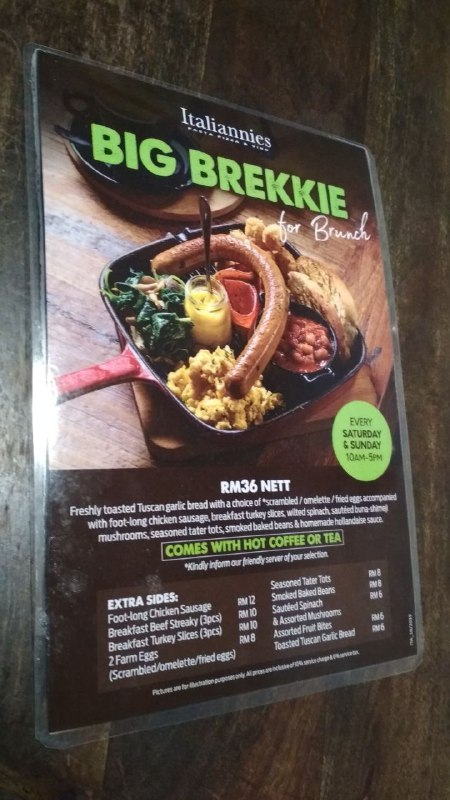 This you probably didn't know, they now serve big breakfast from 10 to 5pm during the weekend!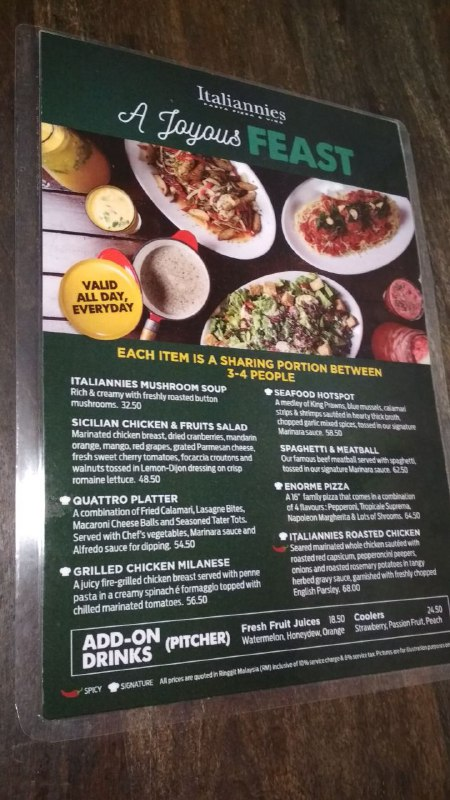 And if you're a first timer, please try to forget about the menu, use these recommended sheets to decide how to go by set. Their portion is rather huge, you don't wanna order 2 dishes, feed you and your girlfriends up and stop dinner. So, this set menu not only helps you save a little, it also allows you to taste more variety of food for one visit. Usually a share platter is around 40 to 50 bucks.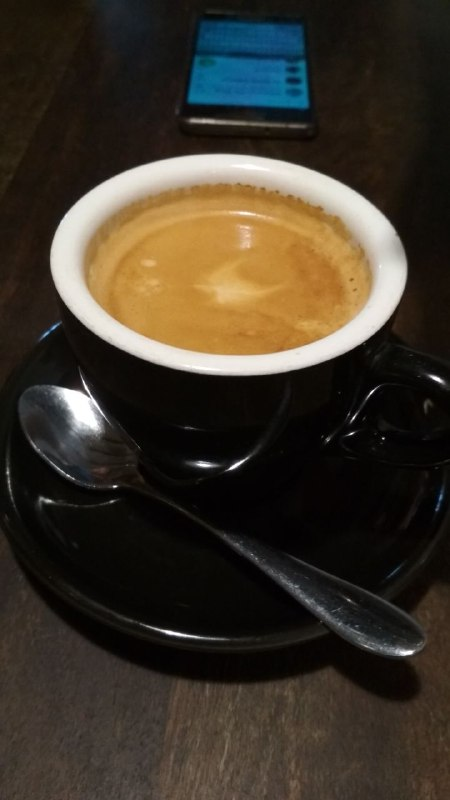 Coffee came together with the big breakfast, I was expecting an Americano, but somehow this looks more like double shot espresso! The bean is well roasted, my kind of liking. Fruitiness at minimal, not too bitter but smooth and creamy. Strong aroma from the coffee makes me feel awake, yes even by smelling alone.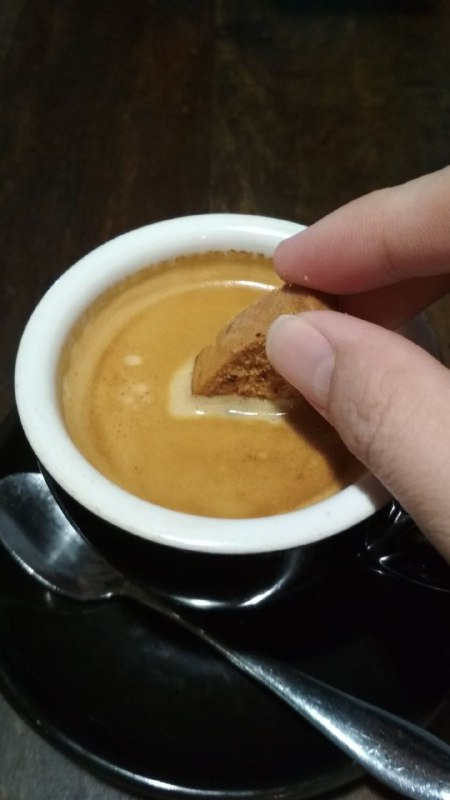 Served together is a piece of biscoti, it's quite crunchy if we bite it straight, but this is Malaysia! You can choose to dip stuff into the coffee and nobody will give a damn. You can do the weirdest table manner here and nobody will afraid of you!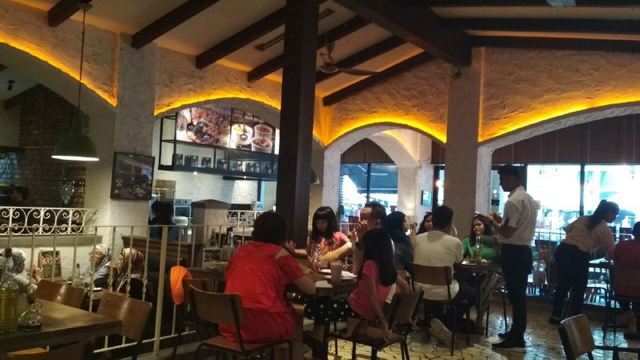 Restaurant is well lited up, this part of the restaurant is slightly higher. Good thing is their floor staff are quite attentive. They used to be really slow, but this time I have a total different impression from their service attitude. Absolutely love it.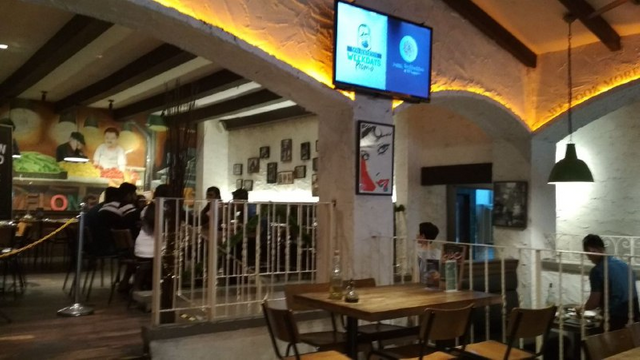 Or one can choose a cozy corner in the restaurant. I don't know about you, but I really like wooden flooring in restaurant. It's different, I couldn't tell how, I know its right for my taste.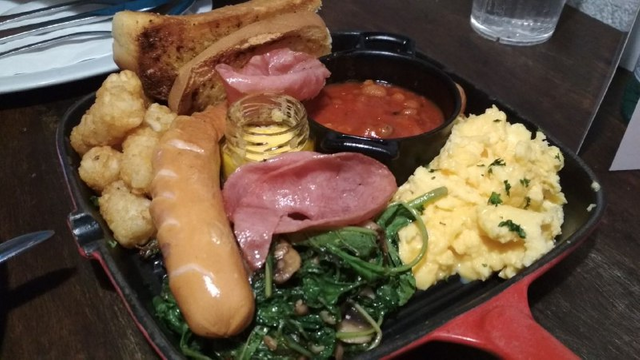 This is the legendary Big Brekkie from Italiannies. It's not that huge, but if you're not ready for it, you probably couldn't finish it at one go. In this case, we share. Luckily we did not order another main dish for us.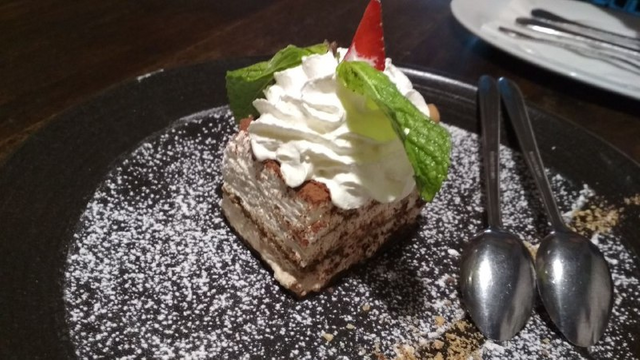 This time, the Tiramisu is a little off. I don't know why would they put fresh cream on top and decorate it with mint leaf. Tell me, do they really do this in Italy? Taste is alright, but I find it disappointing compare to last year when I had a chance to eat their Tiramisu.
---
Restaurant Information

Italiannies The Curve



Lot G75 & G7 Ground Floor Western Courtyard, The Curve 6, 47800, 6, Jalan PJU 7/3, Mutiara Damansara, 47800 Petaling Jaya, Selangor, Malaysia
---
Italiannies at The Curve
This post participated in the Tasteem contest Your weekly choice