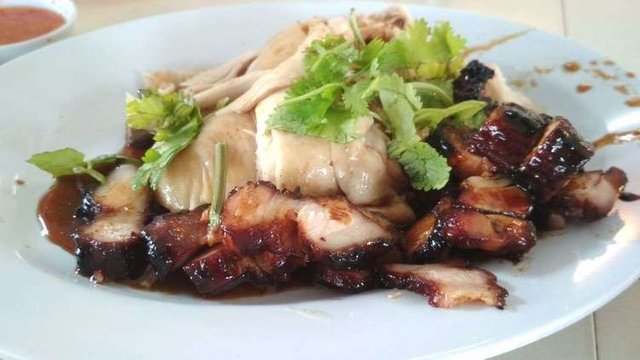 If you remember I told a story of Chinese restaurant operated by different person at certain timing, today I'm going to introduce you a super nice BBQ hawker food that the restaurant owner rented the place to different "owner" take turn to sell their BBQ product to their customers. Let's get on to know what's good here.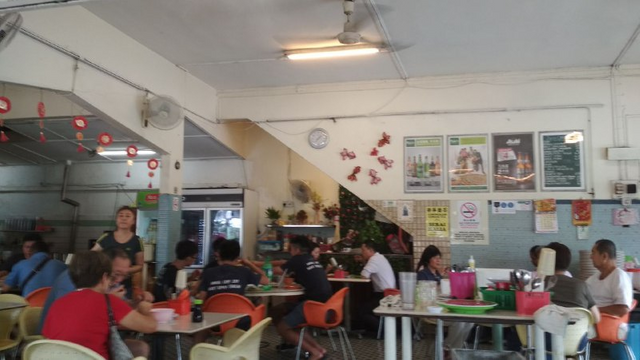 Restaurant Satellite is situated at Jalan Gasing, same row as Petron petrol station and neighbor to St. Francis Xavior's church. Strategically, this is the outskirt of Petaling Jaya, but the exit to Kuala Lumpur! If you come during peak hour, be ready to suffer looking for parking space since it's very limited. The restaurant is type of old school layout, but it's clean and you can tell from the wall and the floor. Building is dated, as long it's clean, I am alright with it.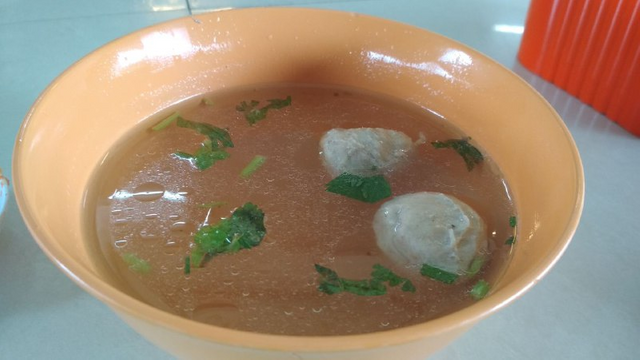 Why would BBQ shop sell meat ball? Well, for some people having a normal meal is not satisfying enough, and therefore they also sell meatball. Since my friend is having heavy flu, we decided to separate our bowl, therefore you only see two piece of meatball here. I know, it will look nicer with more meat balls, perhaps next time you visit Malaysia, I take you there and we will order a huge bowl of meatball and you can take all the pictures you can.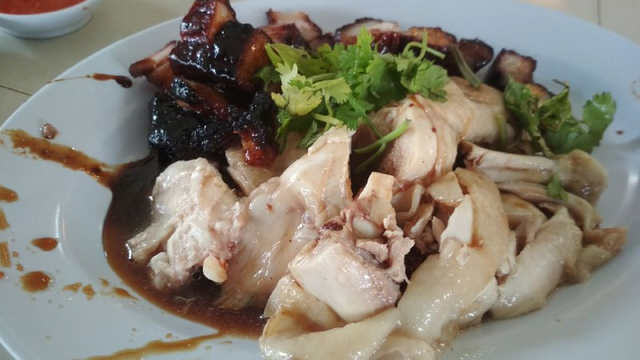 We ordered half a steamed chicken, the meat is really tender, and the chicken skin usually will be slimy and makes people feel wanna puke, but not this one! The chicken skin felt like MELT inside my mouth. I don't know about you, I'm not a big fan of steamed chicken as I prefer roast chicken.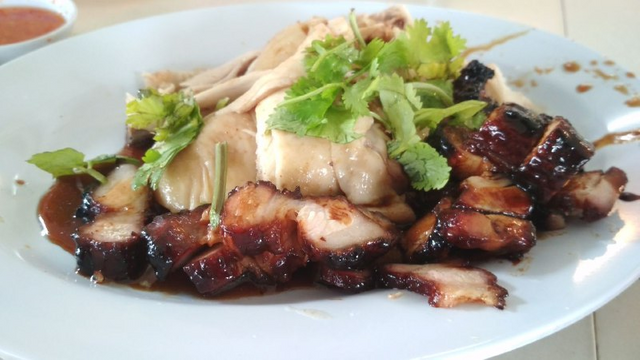 And the red color slices is called Char Siew(known as BBQ pork). Let me tell you, the meat is tender, the fit tissue is properly marinated. The texture of the meat itself is not too snappy, but the fat is seriously roasted with charcoal. If you like this kind of stuff, you'll know what am I talking about. The moment you take one piece of this BBQ pork, you'll probably fall in love with this and be never go to other shop for BBQ pork.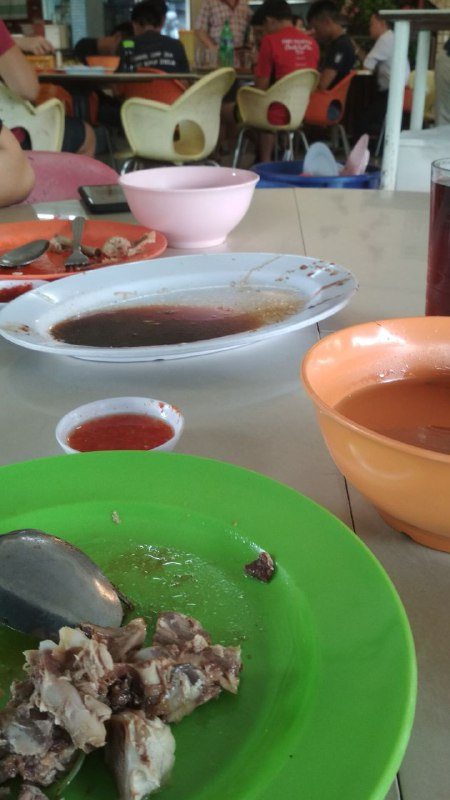 Here's what happened 5 minutes later. Everything has gone. Is this an entirely local recipe? Unfortunate it's not a local recipe, but this is a very local style cooking, local style management. If you're expecting to try what I've shown you, you can only do it before 2pm. It is this serious, it's like you come to rent at my place, no place to sit, no place to sell your product, all you gotta believe is, must try. The bill came,, including drinks and the extras all in, we're charged RM30.
Despite the restaurant has not got a "local" name, but my personal opinion is this beats the next door fancy Chinese restaurant.
[//]:# (!steemitworldmap 3.106783 lat 101.653519 long Restaurant Satellite d3scr)
---
Restaurant Information

Restoran Satellite(afternoon shift)



No. 103, Jalan Gasing, Pjs 10, 46000 Petaling Jaya, Sarawak, Malaysia
---
Restaurant Satellite - Afternoon shift?
This post participated in the Tasteem contest Local Dishes