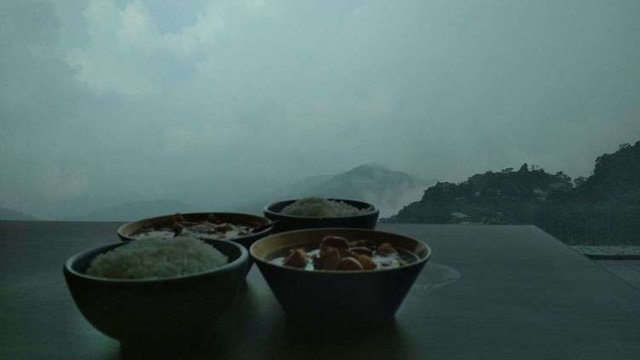 When one goes to Genting Sky Casino, usually gambling is the main focus and probably the only purpose of going there. Well, for some other reasons, I find myself like to enjoy the free coffee and free cordial juice provided. That however, not limited to having marvelously good food inside the casino! What? Inside the casino?! You heard me right! It is INSIDE the casino. I would like to introduce you Good Luck Restaurant in the Sky Casino at Genting.
Environment
Hand wash counter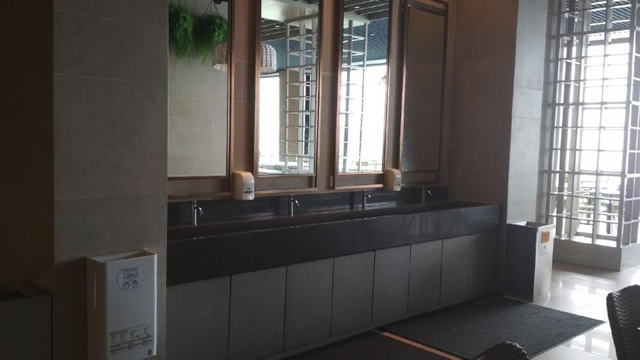 The place is not really well lite up, but the entire restaurant is right at the edge of the hill, and therefore sunlight from the window can brighten up the entire place without need a light up.
Seating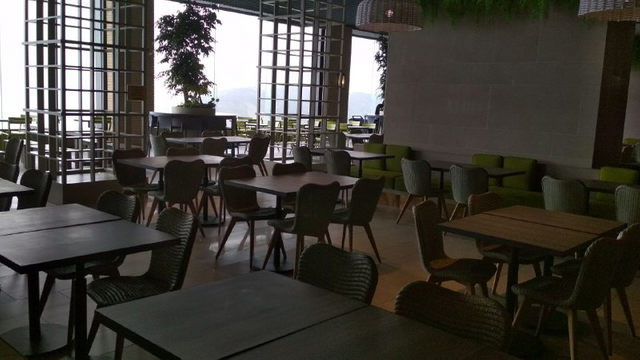 The seats are not really comfortable enough for people to sit there fore hours. Come on man, this is a casino, their main business is get you fueled up so you can have energy to continue spending at their casino and enjoy the game. Although the place looks dimmed, trust me it's not. The window really provide enough sunlight for the entire place. The only explanation is, my phone camera auto adjust the exposure to accommodate the bright light from the window. I've been sitting here on several occasions when ex-girlfriend went for a lone journey to put down her lucky hand, and I spend some lone time here doing my post on #steem blockchain.
Food counter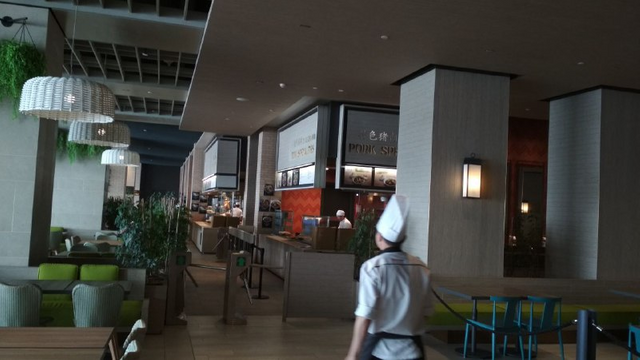 There are several food counter here, most if not all of them are standard price of RM21(pre-tax). Even mixed rice(chap-fan) also cost RM21. So, choose wisely. Cleanliness wise is marvelous. You can even order Bak Kut Teh here. We did thought of having the herbal tea soup pork knuckle, but in the end decided we are going to whack the sour and spicy mustard. It's a checkout counter canteen style operation, so do prepare to have a small havoc at the checkout counter. Imagine, with soup and bowls everywhere, and need to make payment at the counter. Don't forget to swipe your reward card to accumulate Tier points. You can also grab a mug and fill a cup of tea/juice at RM3. Oh wait! Didn't I just mentioned drinks are free IN the casino? In the end, both of us didn't buy the drink.
Food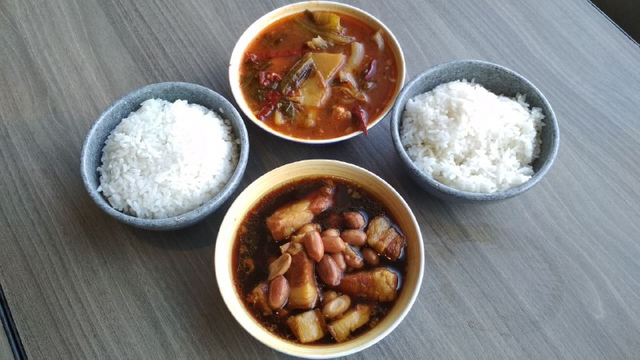 As you can see, we ordered both sets from the first bak kut teh stall. Originally, ex-girlfriend smell the herbal soup and thought of really going for the soup. We Malaysian staying in all year summer country, having some chill time on high land is really something can be consider splurge. With cooling environment, added with a pot of hot soup, is not something we can experience regularly. But somehow, after the chef scoping up the spicy mustard for another customer, we decided we're going to have that spicy dish! I added with another pot of braised pork belly with ground nuts. The pork belly has been braised for hours, the fat tissue is so soft to an extend it melt inside my mouth. The groundnut is not crunchy anymore, matter of fact they also melted in my mouth together with the pork belly fat. Rice portion is just nice, considering environment is chilling, I believe one can eat more to keep ourselves warm though. As for the spicy mustard, it's amazingly nice when one can literally eat atleast 3 bowl of rice with the gravy. Trust me, I leave nothing else there, even swallow the bowl(no I did not, but I think I did lick everything from the bowl, the dish washer guy probably no need to wash it anymore).
Understanding spending power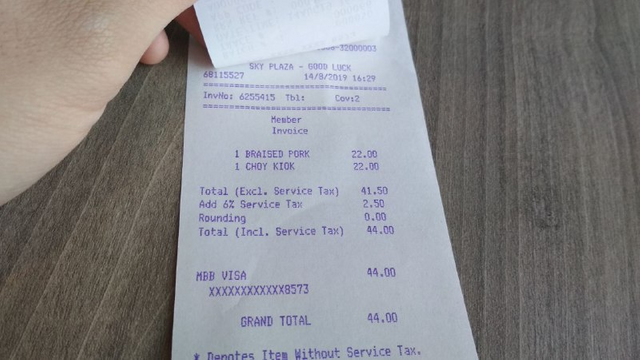 Once again, if one trying to save money in Genting, this is not the place to enjoy food. You may proceed to staff canteen or any other mamak stall around the corner, probably can fetch anything around 15. But this is inside a casino, and inconveniently it's in Genting. Where all the supplies has to be sending UP to the hill for our consumption. So, understandably, this is the price we need to pay. As in everything in Genting is more expansive compare to Kuala Lumpur.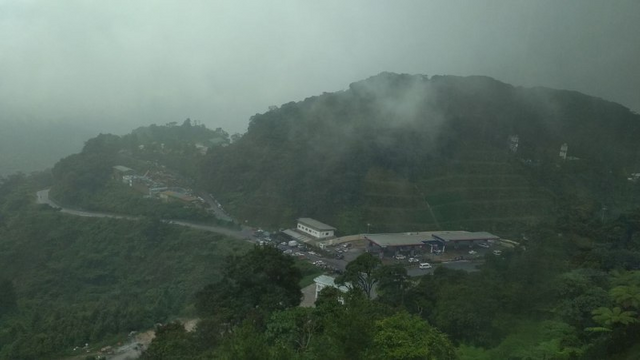 Pick a window seat, have your food ON THE CLOUD, this is what make it worthwhile.
---
Restaurant Information

Good Luck Restaurant



Hollywood Casino, Level 3, Maxims, 69000 Genting Highlands Resort, Pahang, Malaysia
---
Lunch on the cloud - Good Luck Restaurant at the casino
This post participated in the Tasteem contest Your weekly choice