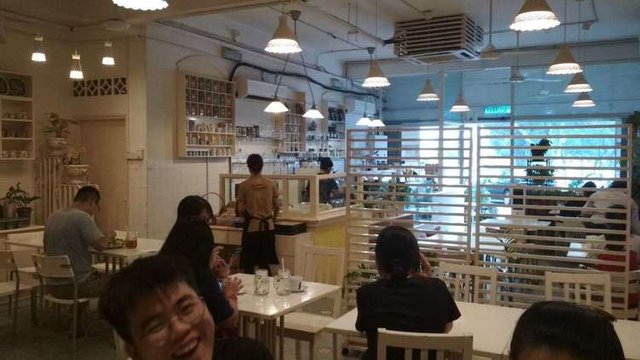 Wondering why am I putting a smiley face on the thumbnail photo? That's because, this is the fun time we had after having a huge lunch at Bacon&Ball . Don't laugh, both of these shops belongs to the same owner, which the other day I have told you there will be a sequel for those who prefer no pork. This Cappuccino Garden is a spun off, more of a local cafe than a butcher shop. It serve cakes, pastries and some local delights.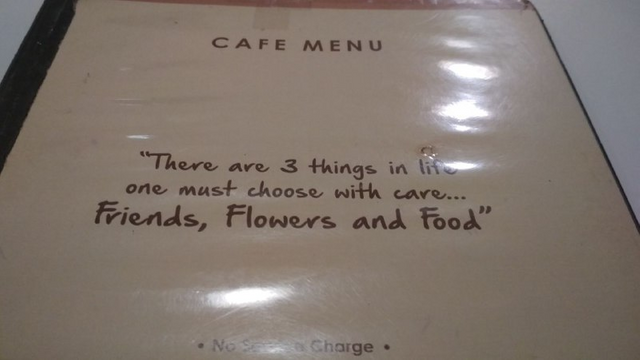 Since we just had a blast from the butcher shop, we decided to have something light here 2 doors away. Wonder why Friends, Flowers and Food? That's because the shop owner himself is a florist! And why does the shop name is Garden Cafe? I guess now you have some idea. Above the cafe is a flower arrangement academy.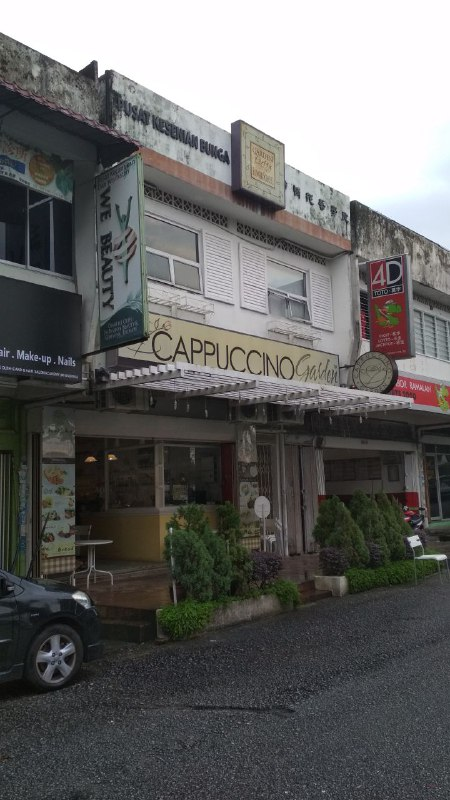 From the outside, one probably wouldn't even realize there's this outstandingly cool cafe. As I mentioned above, the upper floor is a flower shop. It's easy for students if they wanted to go for flower arrangement class, they can have their lunch here at the Cappuccino Garden Cafe.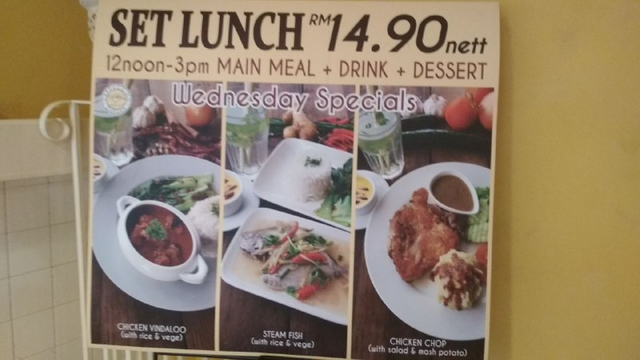 This seems a little out of scope since today we're trying to cover bakeris and patisseries, but who doesn't want variety?! And trust me, they're quite good with it. I will come back again next month to review this shop again in other classes.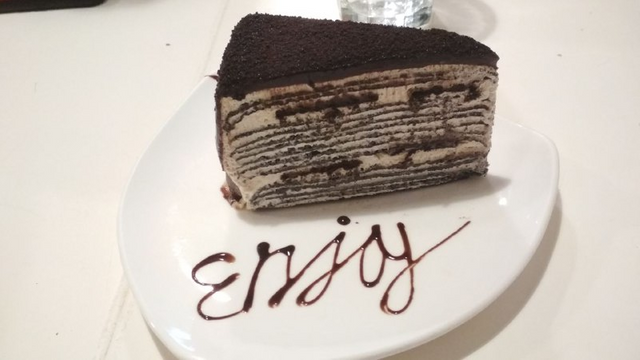 If you like mille crepe, then you must try their version of mille crepe here. IT's soft, but the layering does not break apart easily. It melts in the mouth, but remain lightly chewy within the cream. I do not know the recipe of making mille crepe, but looking at the layering, I bet it aint easy to make! Once again I would like to emphasize, the shop owner does the cake by themselves!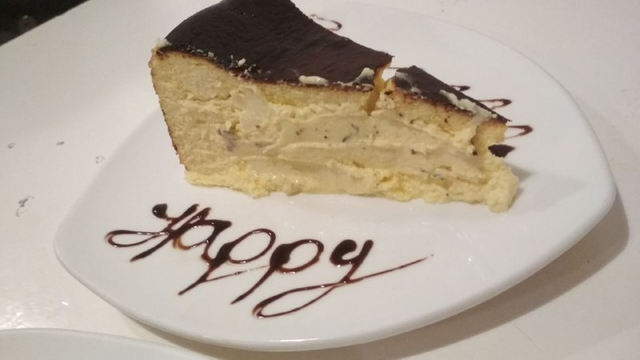 Baked cheese cake is another highlight. I don't know are they supposed to be this soft? But I like it soft. Soft as in texture wise remain solid, but I do not like the floury feel kind of soft. I know how to bake cheese cake, and therefore I understand people tend to add in flour to make the cheese cake more solid, but that makes it less fine due to the flour expansion. If you're a cheese cake person, this is a must try.

Once again, need to divert a little to the fiery kitchen due to this can't be missed french fries. It may seems a little odd to have cakes and fries together, but you wouldn't wanna miss this. Stay tune for another mind bending business on the following picture.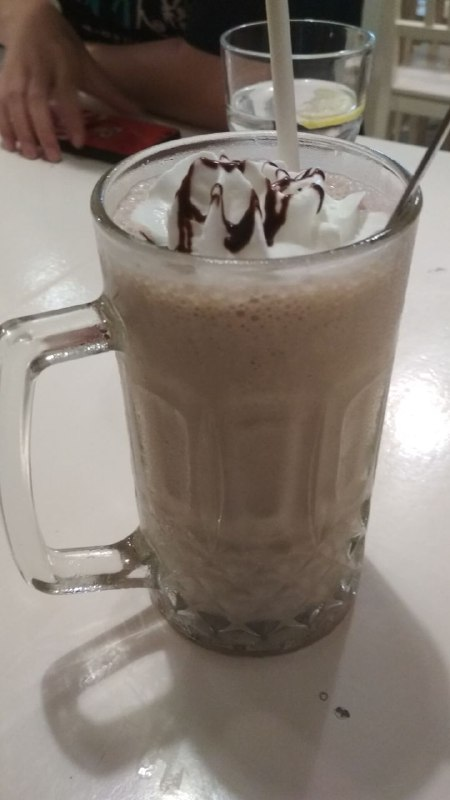 We know ice cream is made of cream, we know ice cream need to chill to become ice cold, and this is a chocolate super shake, where they blend the ice cream to become a milkshake topped with fresh cream for consumption. And what does this have to do with the frying hot french friesh? Dip the fries into the chocolate shake and eat it! Just like how you dip tomato sauce. Try it!
---
Restaurant Information

Cappuccino Garden Cafe



No. 60, Jalan Lazat 2, Wilayah Persekutuan, 58200 Kuala Lumpur, Wilayah Persekutuan Kuala Lumpur, Malaysia
---
Mind bending fusioned cafe
This post participated in the Tasteem contest Bakeries and Patisseries