Hello Foodies!
Before sharing the tasty food i ate yesterday, i would like to explain a bit about it. Lamongan is a name of a region in East Java, one of the special delicious food from this place is soto. Many places sell soto lamongan, but some are delicious and some are not cause some are true comes from Lamongan but some are not. Soto is yellow clear soup with chicken or beef as its' mainly ingredient.
I would like to share our yesterday's experience eating the soto lamongan.
The place was just a simple small stall in front of a minimarket.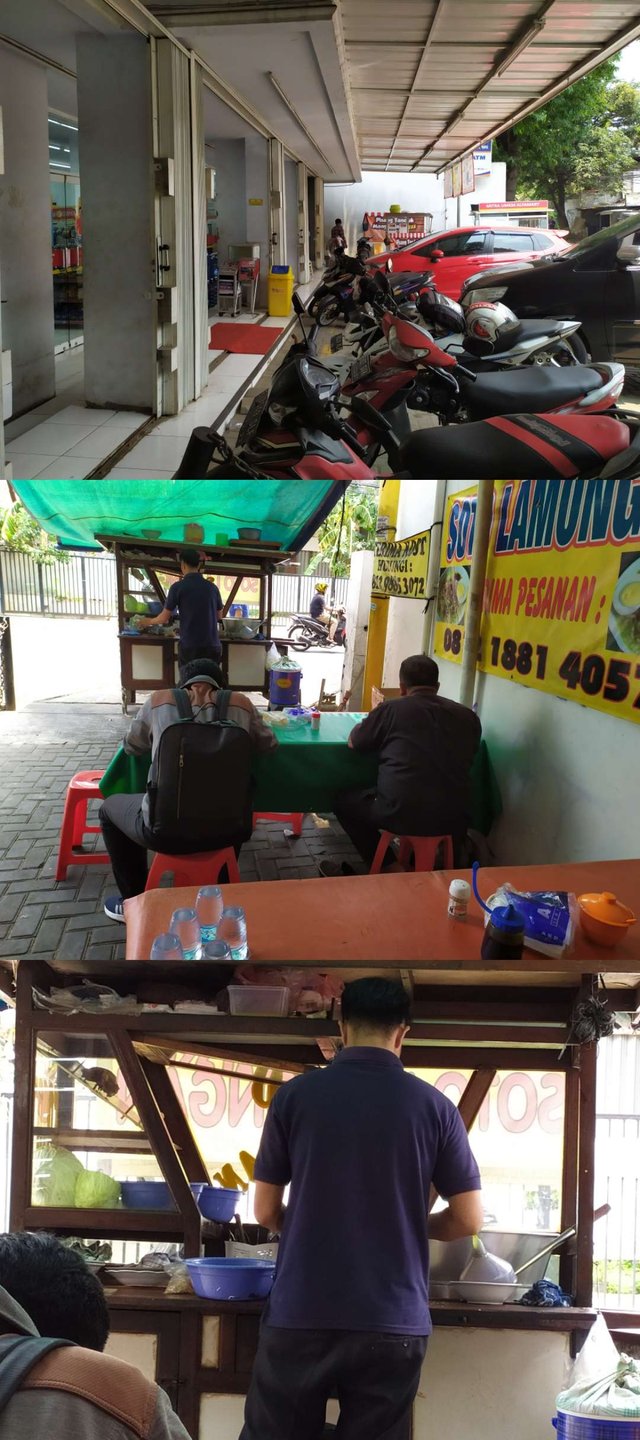 It only had 2 long tables with many chairs around each table.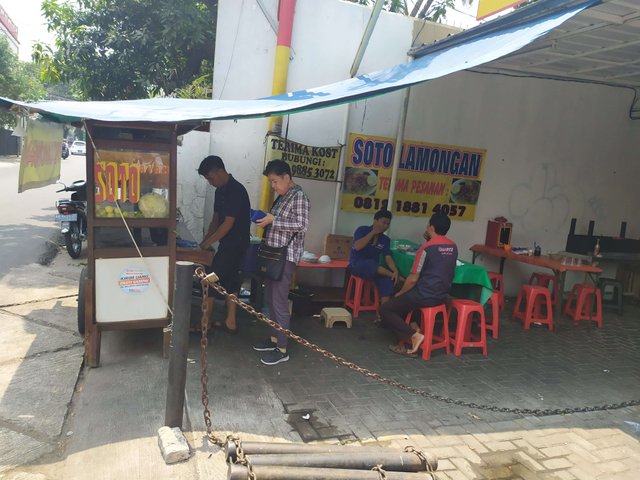 Many customers came and went, some took away while some ate here.
The menu here was only soto lamongan. The chicken yellow soup with a bit vegetable (cabbage), half of boiled egg, glass noodle and of course koya on the top. Koya was the special ingredient in soto which made mainly from garlic, it was in powder form and had tasty yummy savory flavor.
Here were our orders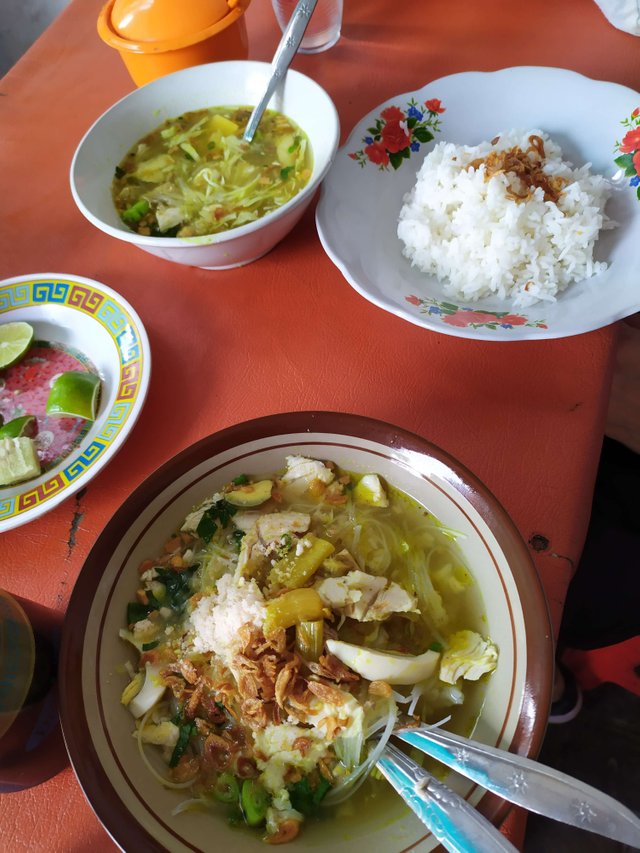 Mom ordered soto lamongan with rice (separated).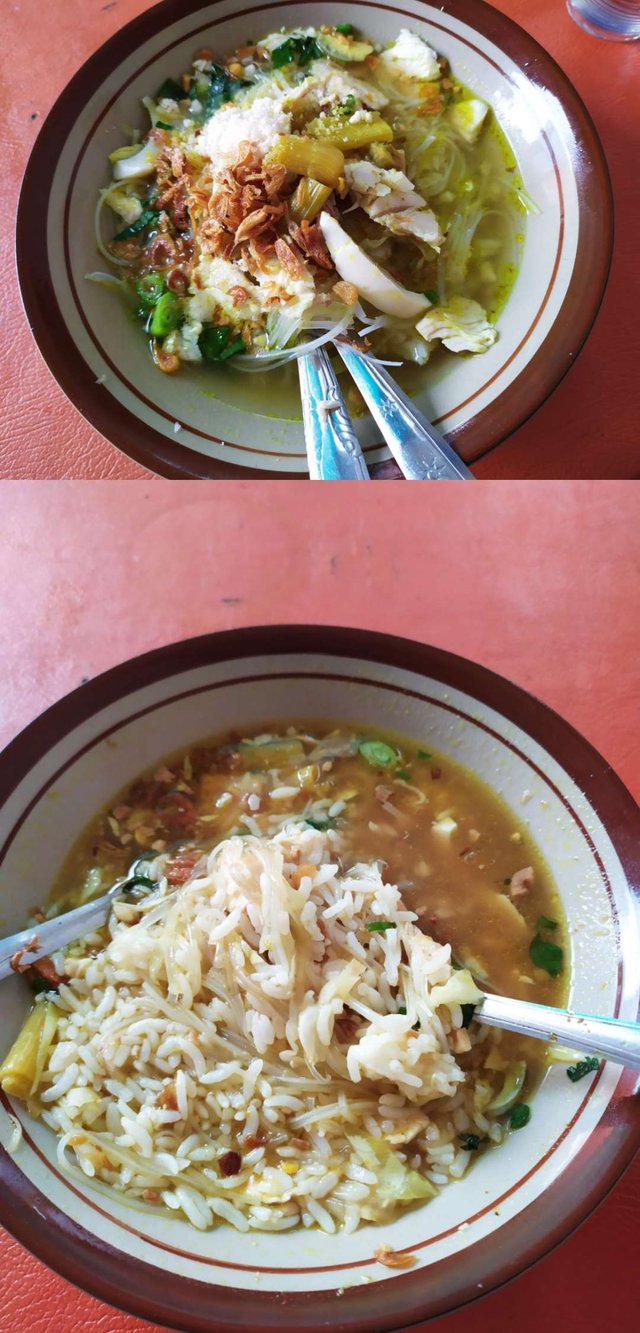 While me, i was eating it east javanese style with the rice in the bowl with soto. You only needed to say to the seller "campur" or mix in english so he put the rice with the soto.
The flavor of the soto was tasty and savory, the broth was not too thick. We added lime squashed, sweet soy sauce and chilli sauce to make it delicious.
The seller only alone but he could handle all the orders well and for our soto and also 2 glasses of gwater we paid 28,000 IDR or 2 USD.
I invite you to try this when you visit Jakarta
Soto Ayam Lamongan
6A, Abdul Majid Raya street (in front Alfamart)
open daily 8am-5pm
---
Restaurant Information
Soto Ayam Lamongan



Jl. Abdul Majid Raya, Kota Jakarta Selatan, Daerah Khusus Ibukota Jakarta, Indonesia
---
Delicious Soto Lamongan on the street - Jakarta, Indonesia
This post participated in the Tasteem contest Street Food