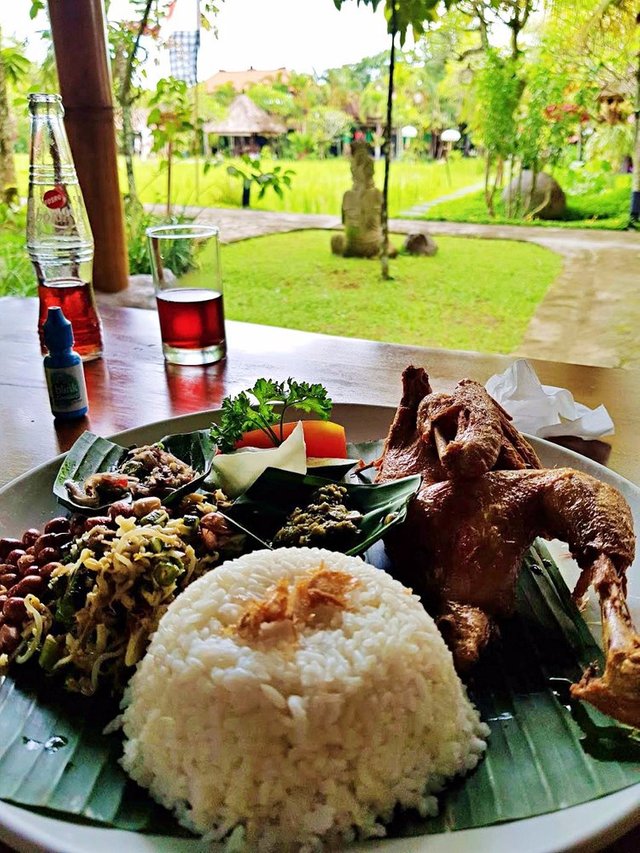 If we going to talk about Indonesian food, there will be no limit and you'll be overwhelmed. But, if we talk about classic Indonesian taste, which have been known to almost everyone whoever visited Indonesia, it would be 'Nasi' (Indonesian terms for cooked rice).
Real Talk about Nasi Uduk (vs. Nasi Lemak).
When we talk about rice, Indonesia clearly not the only nation which mainly eat rice on daily basis. There are many other countries like Japan, both of Korean, Thai, Viet, Cambodia, Phillipines, and the closest ones, Malay and Singapore.
What separate Indonesian rice dishes to those countries? It's how they being cooked and served with.
Enter Nasi Uduk, a rice meal boil-cooked with coconut milk and authentic herbs then steamed to perfection.
Some of you might already shouting, Malay and Singaporean had it too. Yeah, those Nasi Lemaks are good, but you need to know what makes Nasi Uduk different is the humidity. Nasi Uduk tends to be dry steamed, while Nasi Lemak is softer and sticky.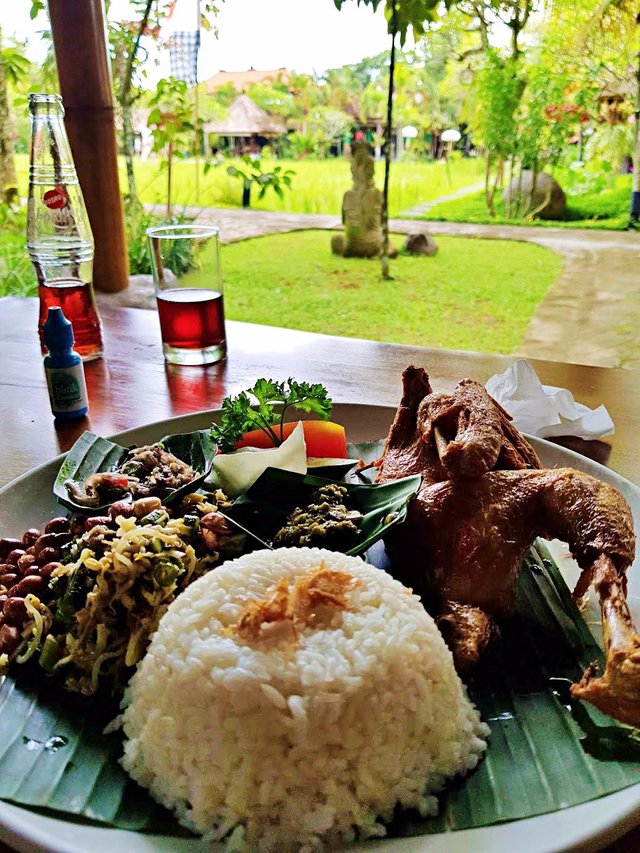 Nasi Uduk Indonesia from Bebek Tepi Sawah, Ubud, Bali.
If you have been following this account for a while, you might already know, me and my wife is a food lover and we share our journey about finding the hidden gems of delicious food here. If you're not following yet, please hit the follow button now! 😘
When we were traveling to explore Ubud, we happened to spot this authentic Indonesian restaurant, Bebek Tepi Sawah.
It's really near to the famous Sacred Monkey Forest Sanctuary, if you happen to be in Ubud, make sure to stop by!
As what you may expect to find in Bali, this restaurant sports the beauty of Bali nature. There are real rice paddies field inside this restaurant!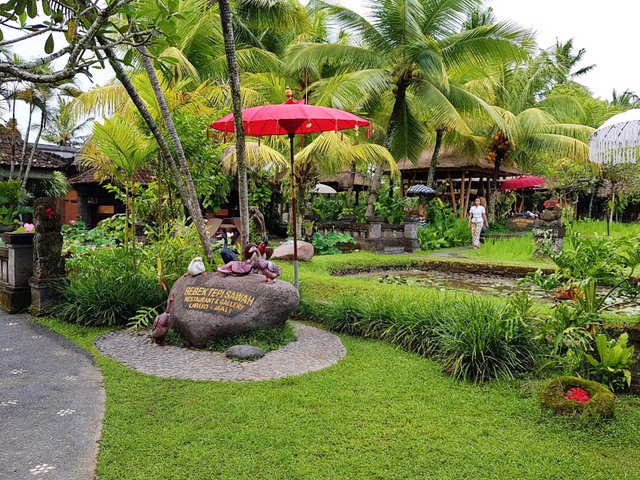 Our horizon filled with greens! Refreshing and relaxing mind!
Around these rice paddies, dozens of 'saung' (bamboo shed, staged on rock beds and covered with dried leafs roof, usually used by farmers to rest after working on rice paddy field) function as guess tables.
Bebek Tepi Sawah gives you an authentic experience of having lunch in the edge of rice paddy field, hence the name.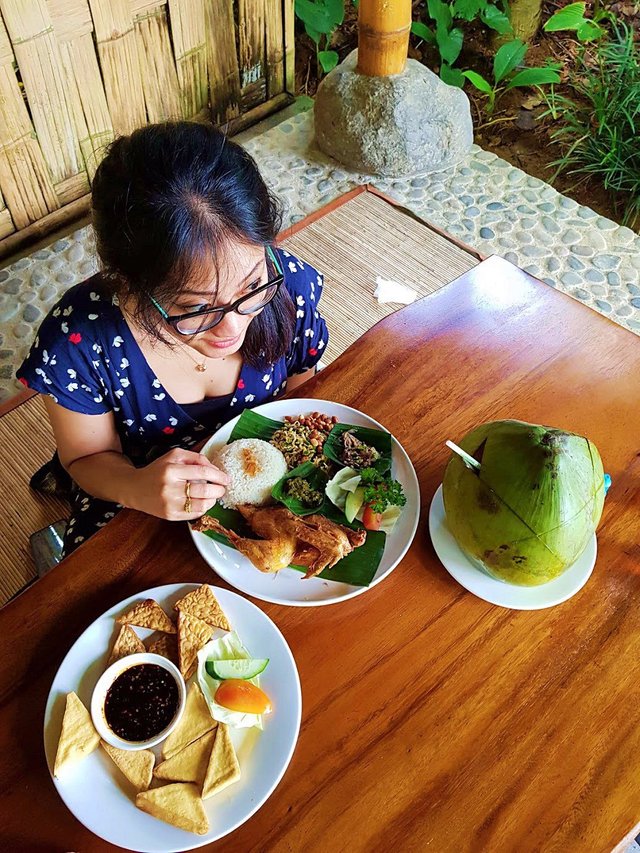 Nasi Uduk always served with its authentic side dishes, either fried chickens or ducks. Also complimented by Urap-veggies, spicy-fried peanuts and anchovy, and the classic fried tempeh and tofu.
My wife prefer chicken than duck, I think it's because the duck's meat is harder to munch on. 😂
The chicken was well marinated (with usual traditional yellow seasonings), it taste good straight to the bones!
The tempehs and tofus were not really worth mentioning tho, it tasted just OK for us. We've tried a better tempehs and tofus which came from a good practice of marinating before deep fried.
At least, the Urap and anchovy strikes the spot. Nasi Uduk are different from the usual rice, you need some strong side dishes to spice it up. The anchovy + fried peanuts fill some openings here and the Urap's texture complete it with it's fresh and bitter fusion of the steamed veggies and dry fried shedded-coconut.
The whole experience live to our expectation!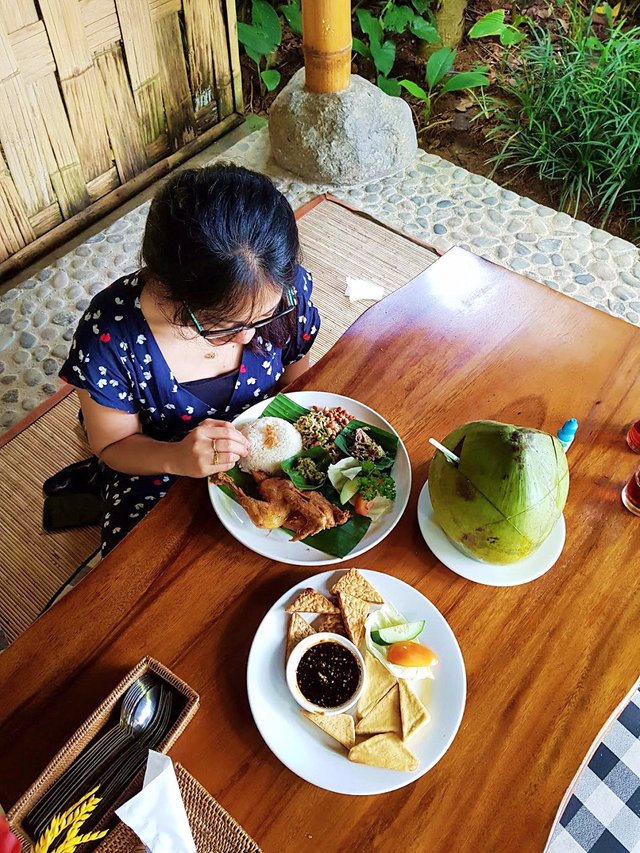 Coconut Water and Sosro's Bottled Tea
To complete the whole experience we also order the authentic beverages, a whole coconut water and Sosro's Bottled Tea. You can't get more authentic than this! 😅
The whole coconut was really good, not only the juice, you can scratch the coconut from the inside with provided long spoon and taste that pure tropical bliss! Yum!
That's all folks!
That's it, you've been reading to our journey this far!
We appreciate you guys, thanks for supporting us in this platform, it makes us motivated to document and write more stories in the future.
Cheers! 🍻
---
Restaurant Information

Bebek Tepi Sawah, Ubud, Bali.



Jalan raya goa gajah, banjar teges, Peliatan, Kecamatan Ubud, Kabupaten Gianyar, Bali 80571, Indonesia
---
Nasi Uduk, A Classic Indonesian Taste from Ubud, Bali.
This post participated in the Tasteem contest Local Dishes