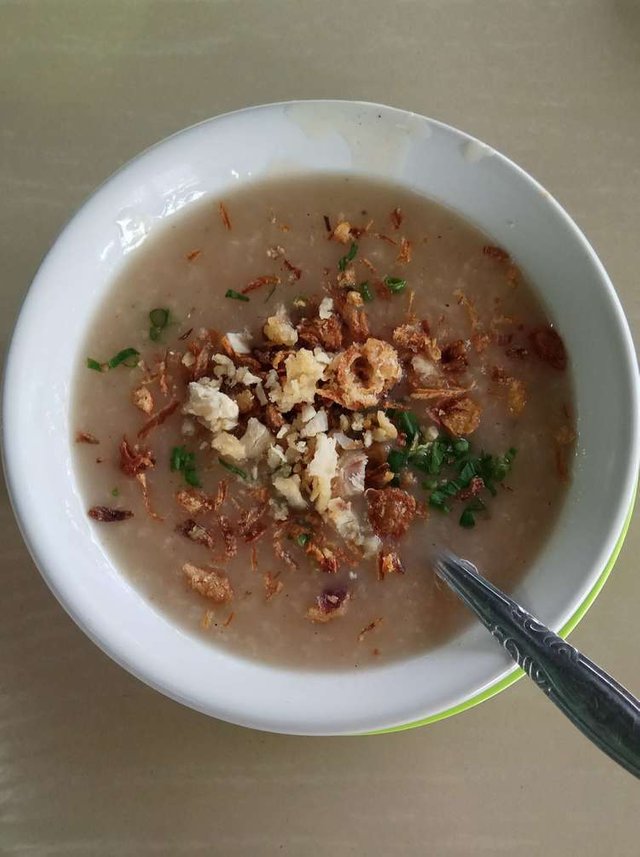 Kanji is one of the many culinary Aceh that is favored by tourists. This kanji was once very identical to the month of Ramadan. Because usually in each village provided in every Meunasah or Langgar (place of worship for Muslims). In Aceh, Kanji is a must-have meal when breaking the fast in the month of Ramadan.
But as the Acehnese longed for this culinary that used to only exist during the month of Ramadan, eventually many chefs opened their own restaurants to provide Kanji every day. One very popular kanji is Kanji Caleue which is located in the city of Caleue. Caleue City is a small town located between Beureunuen City and Sigli City. This place is located on the edge of the National road that connects Aceh Province with North Sumatra Province. Because it is located on the edge of the National road, this place is very easy to access by anyone.
---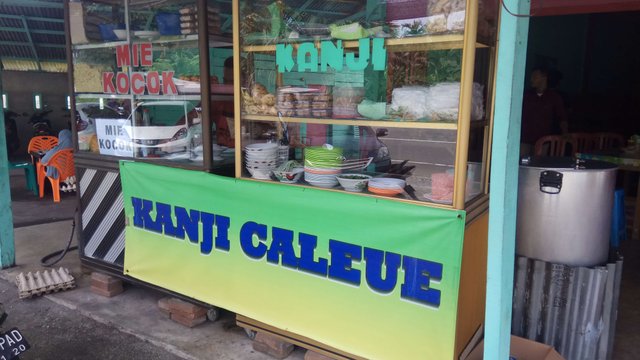 ---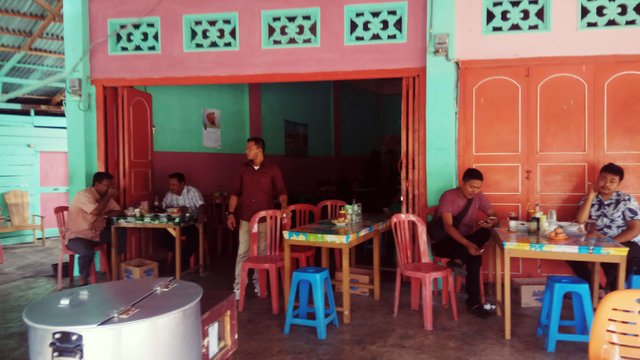 ---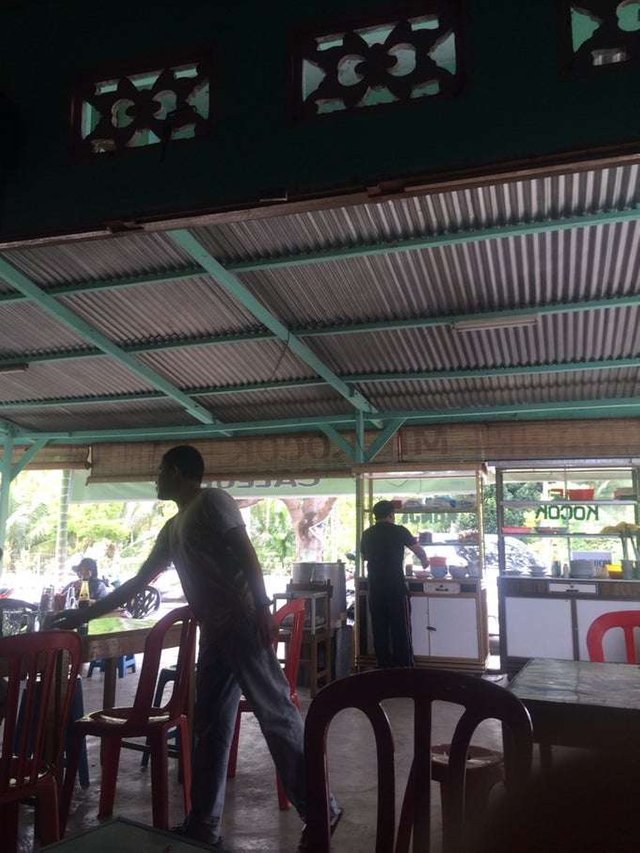 Image source
---
This place is a shop whose interior is very simple like a coffee shop in Aceh. In front of the restaurant, there is a kitchen and a large rack for gathering Kanji so that it is ready to be served to consumers. About the interior of this restaurant there is nothing interesting because it is very simple in its decoration. What's superior here is just the delicious Kanji taste.
Kanji is food made from rice that is cooked to a pulp, when cooked mixed with various types of seasonings and mixed with chicken or shrimp to make the Kanji
taste savory. Cooking Kanji takes about two hours and when cooking it must always be stirred so that it doesn't crust underneath.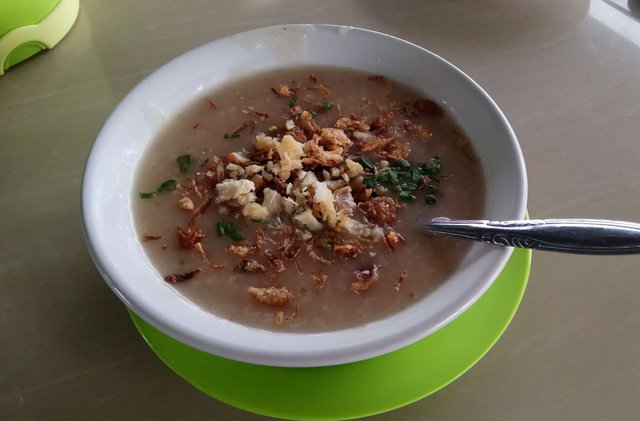 According to the owner of this place Muhammad Ali, he had pioneered this business since 1991. And this business is open every day except Fridays, open from 8.30am to 16.00pm.
For those of you who have never tried Kanji, it's a good idea to go to Aceh to try this culinary. I am sure you will be addicted.
---
Restaurant Information

Kanji Caleue



Blang Seupeng, Peukan Baro, Pidie Regency, Aceh 24151, Indonesia
---
Kanji Aceh, Very Taste
This post participated in the Tasteem contest Your weekly choice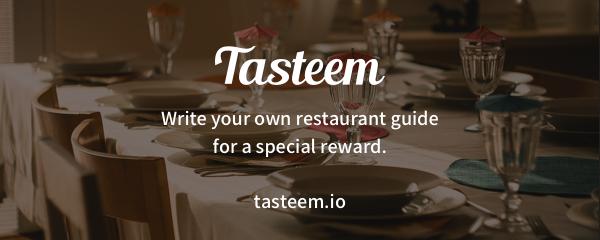 ---
Posted on RealityHubs - Rewarding Reviewers