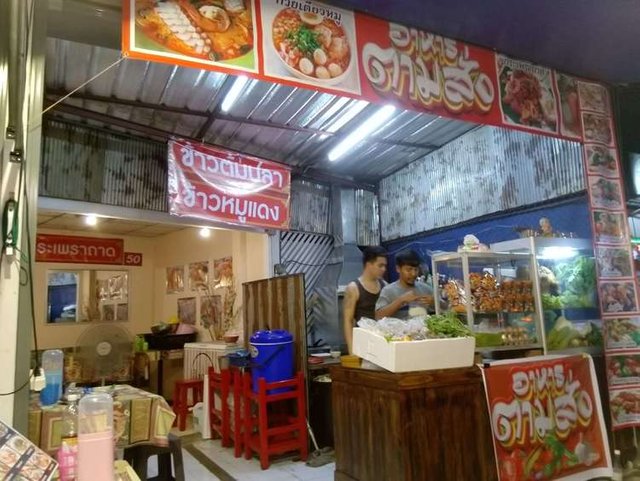 This place has opened quite recently about 1km from where I live. In Thailand, small local restos like this open and close on a weekly basis and this is currently the wife's favourite.
What makes this standout is that the food is well presented, well cooked and the portions are above average! The owners are also a really nice couple.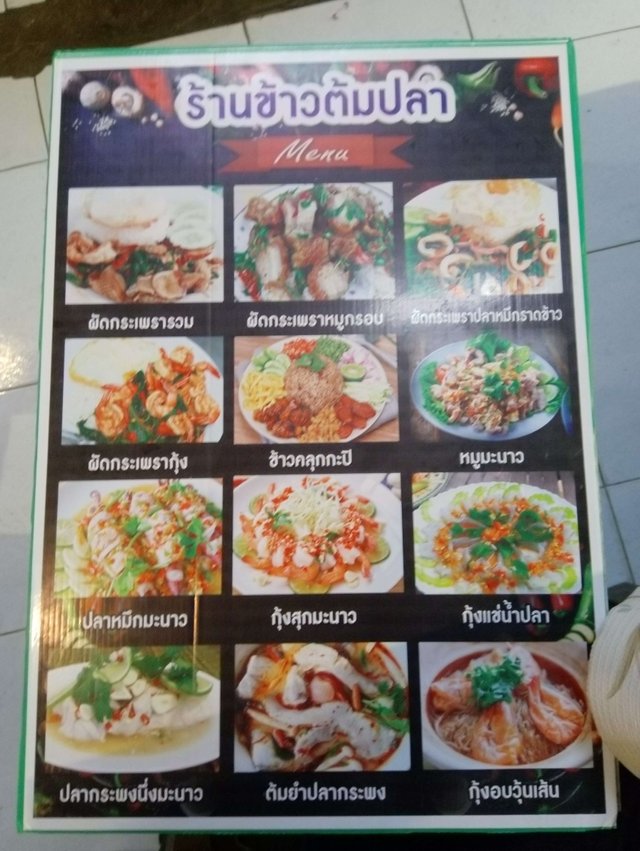 The menu is simple and has perhaps a limited selection of dishes but whats important for the wife and I is the fact that the food is excellent.
You might have to wait a short while if they're busy as is usual in Thailand, the dishes are freshly cooked one at a time. This does actually drive me crazy when a full order isn't brought out together but it seems to be accepted here!
The pricing is also simple. Almost everything costs 50Baht ($1.60USD, £1.33GBP) which is great value, especially considering the size of the portions!
No need to ask. Its 50Baht!
The place is also relatively decorated well considering its just an open fronted metal shack, but it stands out from its neighbours who generally haven't bothered with any decoration. Just tables and chairs is the norm!
The location is at the side of a busy road but whats great about this road is its new and has wide footpaths so you never feel on top of what is a quite fast 3-lane road. Parking the bike is easy on the footpath!
This is how we eat most meals in Thailand, its very different to back in the UK but its one of the things I love here, sat out on an evening having dinner. Not a special meal out but just everyday fayre eaten al fresco!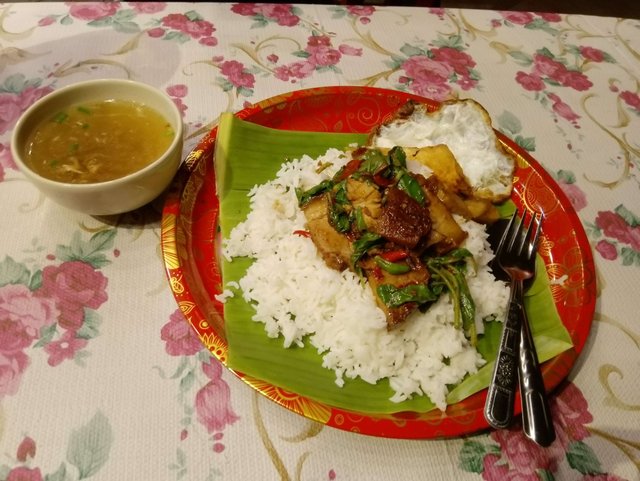 Thai Top Tip: Don't eat the banana leaf!
Drinks are limited to free water and ice or Coke!
I'm trying to think of things to add but I can't. Unless you've lived in a locals area in Thailand, it's different to envisage how we normally eat. We do have simple kitchens at home but its often cheaper to pick food up or eat at places like this.
Try cooking every meal yourself in 35C heat and you will understand why!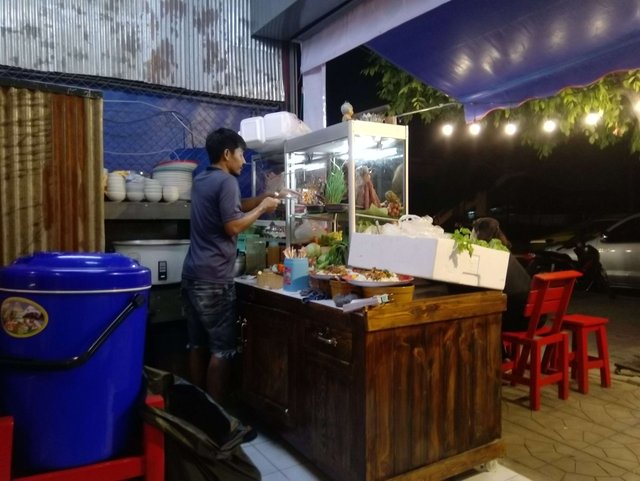 The boys hard at work!
The 'Restaurant with no name' is way above average for quality of food, presentation and portion size and it genuinely has ambiance.
Highly recommended as an everday 'go to' eating establishment!
---
Restaurant Information

The Restaurant with no name!



Thep Rak Rd, Khwaeng Tha Raeng, Bang Khen, Krung Thep Maha Nakhon 10220, Thailand
---
The Restaurant with no Name!
This post participated in the Tasteem contest Local Dishes