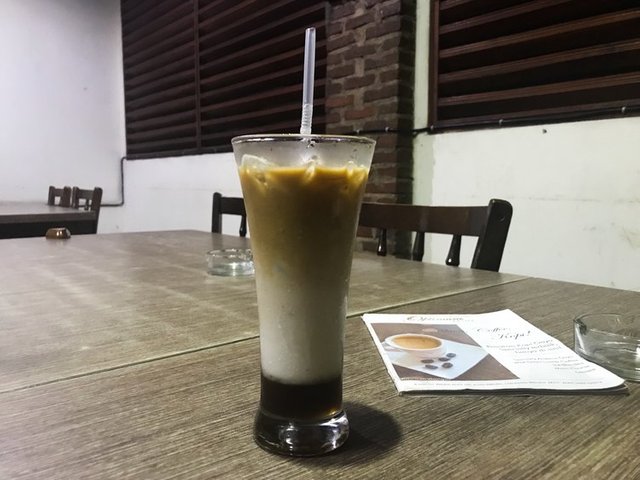 Few days ago I and a friend mine, @bahagia-arbi had a special blend coffee by Optimum Prime Cafe in Bireuen Town, Aceh Province of Indonesia.
The special coffee is a blend of coffee, milk and palm sugar. We ordered two glassess of it with ice.
This menu display is very interesting. There was a gradation of color within the glass. The top part was light brown, the middle part was milky white and the bottom part is dark brown that represents the color of liquid palm sugar.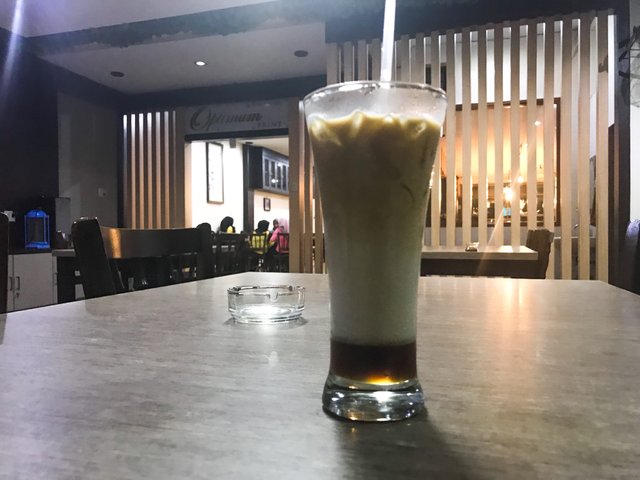 Once the coffee was on the table, I reached it and tasted it impatiently. The taste was very good and tempting with the distinctive aroma of coffee, and a hint of sweetness from palm sugar.
The cold and fresh feeling immediately ambushed my esophagus, and I enjoyed it with pleasure.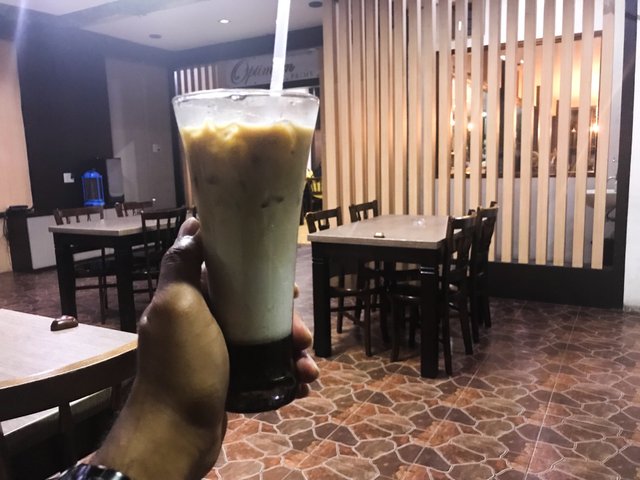 Optimum Prime is an international coffee shop in Bireuen Town, Aceh. This Coffee Shop is located on Medan-Banda Aceh Street, not so far from The Four Corners of Bireuen Town.
This coffee shop was established in 2014. They specialize in coffee and the coffee beans are Specility Gayo Coffee directly taken from Gayo Highlands, Central Aceh District.
Optimum Prime uses coffee beans that have received a cupping score of 86 by world class cuppers. Thus, the coffee that is served to us is of international standard.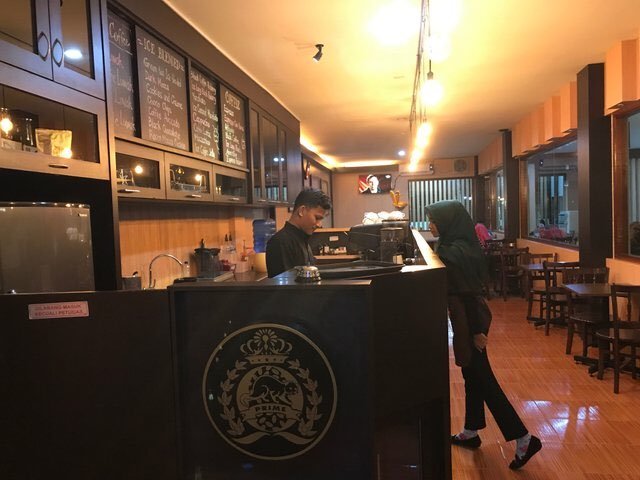 Source
And in fact, their baristas have received certificates from Australia. They are truly coffee lovers.
With these various qualities, Optimum Prime has received a number of awards such as Best Merchant from Bank BRI 2015 and Best Cafe in Aceh 2016.
That's the quality of Optimum Prime Cafe. Although it is located in a small town in a third world country, Optimum Prime shines brightly in the town.
And let's look at a part of their menu book.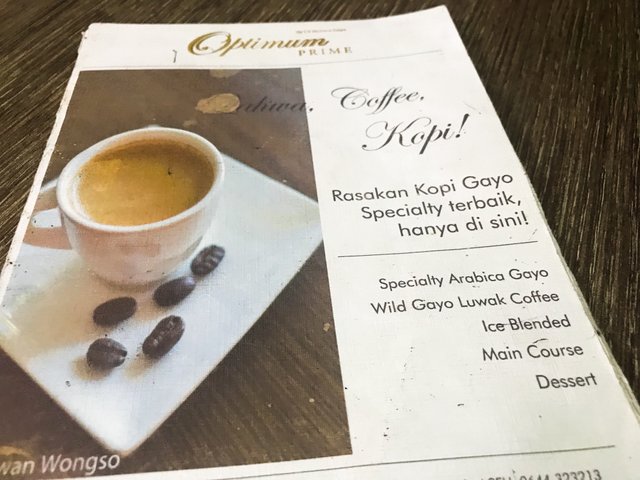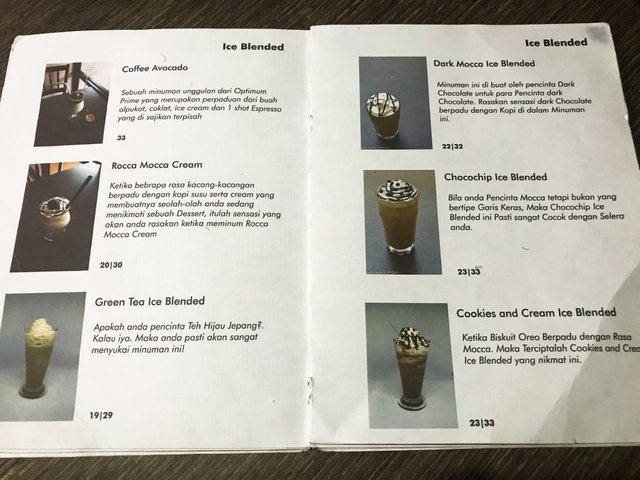 And this is the picture of "special coffee" on menu book. It looks so tempting.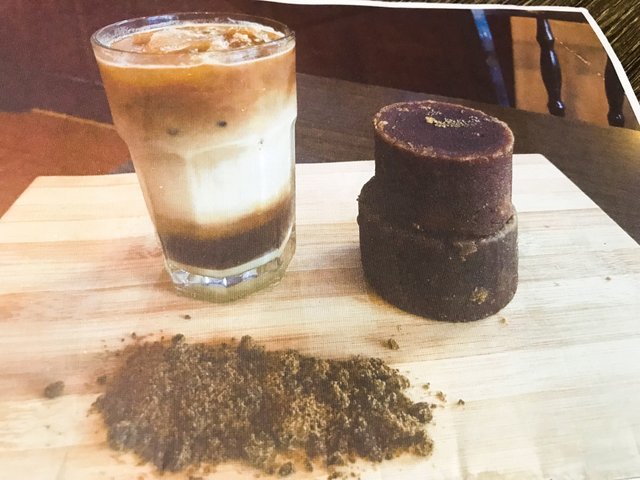 While discussing the development of the Steem Blockchain and the present of many new tribes in Steem-Engine, we enjoyed the special coffee with milk and palm sugar of Optimum Prime. I could give rating 5 of 5 for this coffee blend.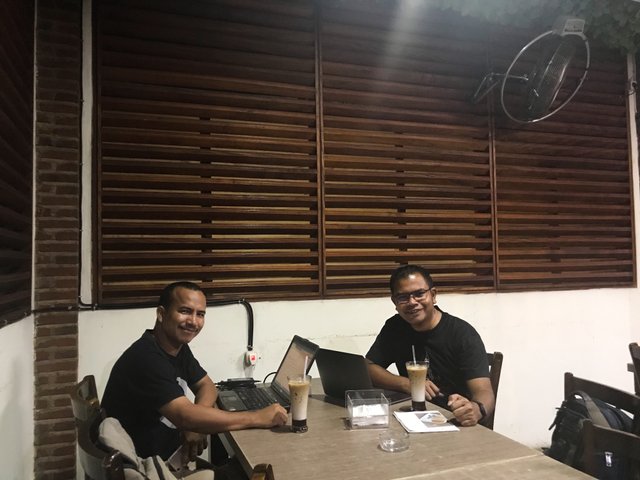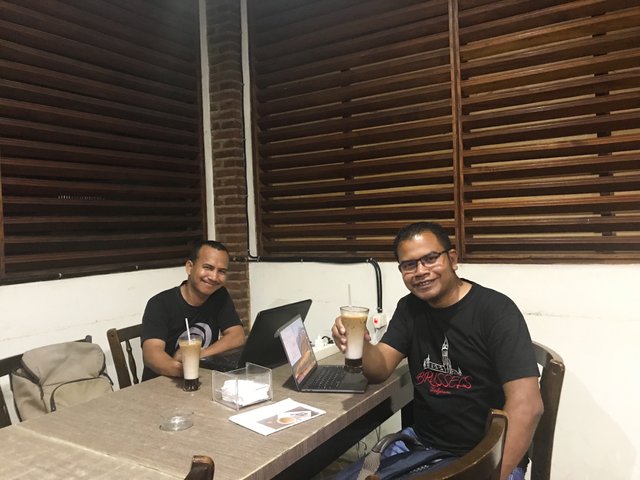 Let me know if you visit Bireuen Town or if you got lost here. I would take you the the cafe and treat you this special blend coffee.
---
Restaurant Information

Optimum Prime Cafe



Jalan Medan - Banda Aceh No.105-106, Bireun Meunasah Capa, Kota Juang, Kabupaten Bireuen, Aceh 24211, Indonesia
---
Puloculinary #105: A Special Blend Coffee by Optimum Prime Cafe
This post participated in the Tasteem contest Beverages with friends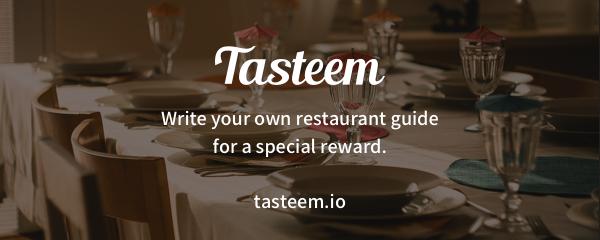 ---
Posted on RealityHubs - Rewarding Reviewers